Development of career pathways in wheelchair tennis to be VISTA 2015 keynote
At October's conference in Girona, Spain, David Sanz-Rivas, Scientific Director Royal Spanish Tennis Federation will talk about the athlete pathway from grassroots to elite performance.
30 Jun 2015
Imagen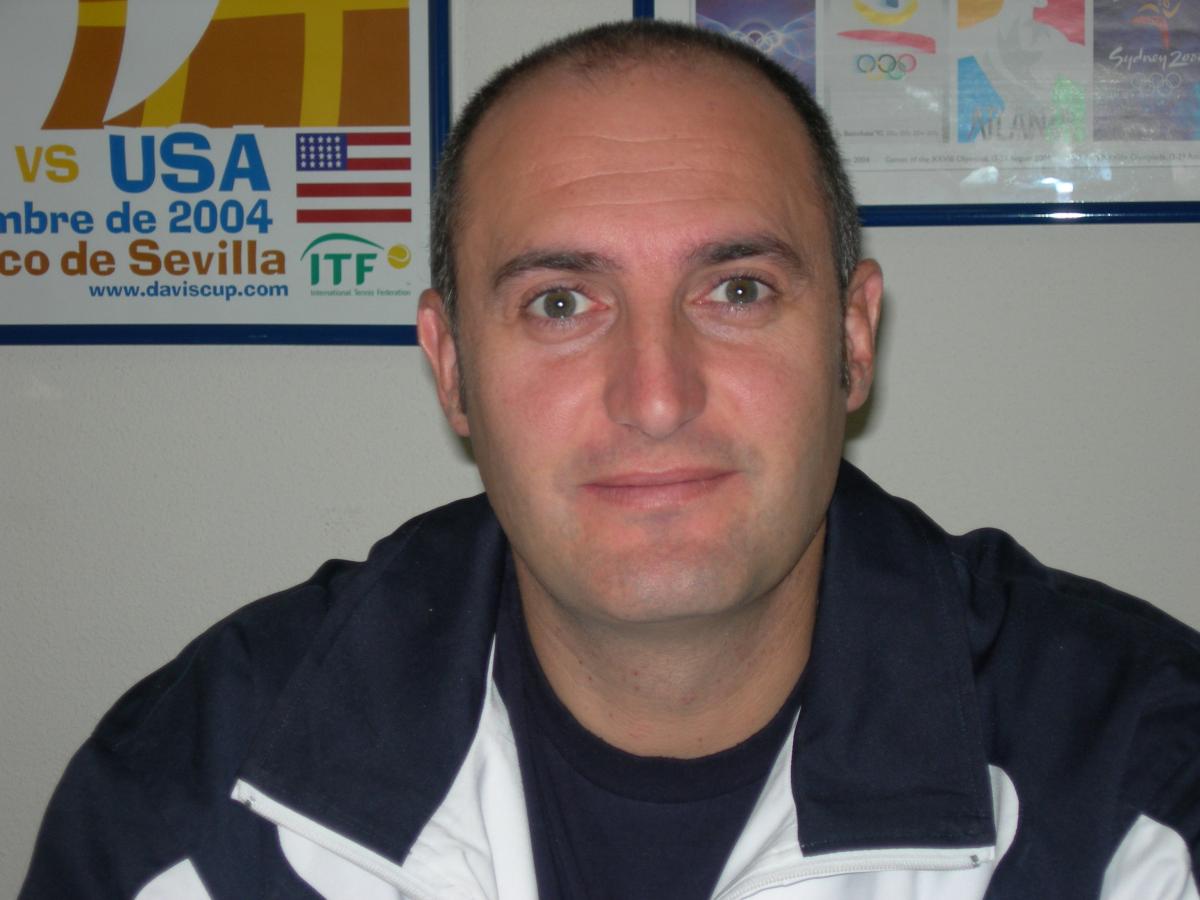 ⒸDavid Sanz-Rivas
By IPC
The International Paralympic Committee (IPC) has announced that David Sanz-Rivas, captain of the Spanish wheelchair tennis team at the last five Paralympic Games, will be a keynote speaker at October's VISTA 2015 conference in Girona, Spain.
This year's theme between 7-10 October is "securing the future of young para-athletes, and Sanz-Rivas, who is also Scientific Director of the Royal Spanish Tennis Federation, will give a talk titled "Athlete Career Pathways in Wheelchair Tennis: From Grassroots to Elite Performance."
Sanz-Rivas, who is scheduled to deliver his keynote on Saturday 10 October, said: "In wheelchair tennis it is critical that players benefit from individualised programmes and a continuous adaption of training systems.
"At VISTA 2015 I will talk about the importance of long-term development plans for players and will highlight the steps a player can expect to take from entering the sport at the grassroots level as a youngster, to progressing to the senior team and competing at a Paralympic Games.
"Throughout the talk I will not just focus on the training methods, but also the importance of facilities and equipment and the roles of sponsors and the media in player development."
Other speakers confirmed for VISTA 2015 are:
• Margo Mountjoy, IOC Medical Commission Member, who will talk about "Youth Athlete Development: Recommendations from the IOC"
• Ciro Winckler of Sao Paulo Federal University and Raymond So of the Hong Kong Sports Institute who will cover the topic of athlete health and performance.
• Viola Altmann of the Sint Maartenskliniek rehabilitation centre in Nijmegen, the Netherlands, and Debbie Van Biesen from University of Leuven, Belgium, who will present on conceptual applications of evidence-based classification.
• Daniel Theisen, of the Sports Medicine Research Laboratory, Luxembourg Institute of Health; Osnat Fliess-Douer of the Zinman College of Physical Education and Sport Sciences at the Wingate Institute and Netanya, Israel; and Argentine para-athlete Daniela Luchina will present on "securing the future of young para-athletes".
Registration for VISTA 2015 is now open until 15 September at www.vista2015.com and the fee is EUR 350 and EUR 150 for students.
A record number of people have so registered for VISTA 2015, including experts and sports specialists from around the world.
VISTA is designed to promote and advance the mission, goals, objectives and reputation of the IPC and provides a platform for the academic world to meet with athletes and professional experts in the field of sport for athletes with an impairment.
It provides a forum for exchange on the latest information, research and expertise related to the Paralympic Movement and promotes cross-disciplinary interaction among sport scientists, athletes, coaches, administrators and the media.
It was first held in 1993 and has since developed a global reputation for acting as a platform for debate, discussion and dialogue on key issues relating to the growth of the Paralympic Movement.