Emily Young stars on home snow at opening Nordic World Cup
Canadian ends cross-country competition in Canmore with three medals
13 Dec 2017
Imagen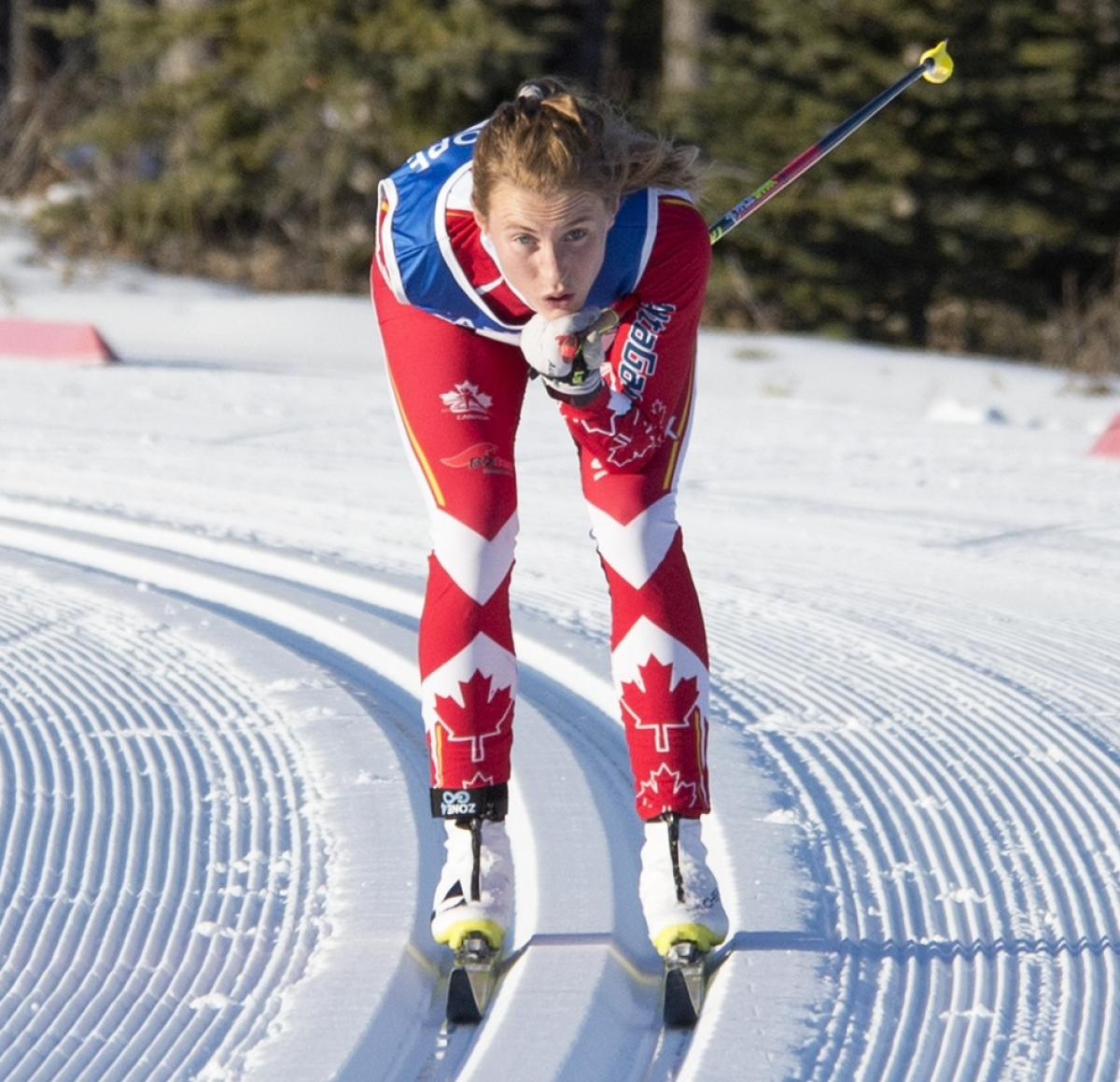 ⒸPam Doyle
By Lena Smirnova | For the IPC
Canadian skier Emily Young does not have an extensive competition resume to her name. But that proved to be no obstacle for the tenacious athlete who won medals in all three cross-country events at the first stop of the 2017 World Cup Nordic Skiing World Cup in Canmore, Canada.
It was one of the best career performances for the 26-year-old athlete, who previously never had an individual medal at a major international competition.
"I knew I could fight for the third," Young said after the race. "I wasn't expecting to finish much higher. But you never know. Anything can happen."
Young finished the long distance race 33 seconds behind the leader and now triple gold medallist Ekaterina Rumyantseva, who competed as a neutral athlete. She also managed to outrace four-time cross-country Paralympic champion Anna Milenina, who finished the discipline's competitions in Canmore with two silvers and one bronze.
This week's accomplishment was even more remarkable for Young as she used to skate ski and is still new to competing in long distance races in the classic style.
"I wasn't sure how to pace it," she said. "With classic, being so new to skiing, it's so technical. I tried to be relaxed and to use my endurance."
Young also fed off home crowd support to push forward in the gruelling 16km race.
"There was a home field advantage," Young said. "A lot of these hills I train on, I know how they hurt."
As for the other key to her success, it is a bit more unconventional.
"Coca-Cola saved me today," Young said. "It was a nice high for when you get tired. It carried me to the next level. We work so much on being powerful and efficient. That's helped me, as well as the sugar."
Perfect record
Germany's Andrea Eskau wrapped up the cross-country skiing competition at Canmore with a perfect result to make it three gold medals in all three races.
Her first gold, in the sit ski sprint, came after a dramatic disqualification of the leading skier Oksana Masters for a false start. Her second, in middle distance, was proof that she could battle Masters on equal terms, while her third was a confident victory that left no doubt that Eskau will be the one to chase at the 2018 Paralympic Games.
"It was a very good victory," Eskau said after the long distance race. "It was even a good time between me and second place. It was very comfortable."
Eskau's main rival, Oksana Masters, has collected two silver medals at the Canmore World Cup stop thus far, and is already refocusing for the upcoming biathlon competition.
"Today it went well," Masters said of her silver in the sit ski long distance race. "I feel I'm right where I should be."
"My focus is now on biathlon," she added. "I spent a lot of time shooting this summer."
Now that the cross-country competition at Canmore is finished, athletes will have one day for training, before returning to the tracks for the biathlon individual, sprint and pursuit races. The individual race kicks off the biathlon competition on 14 December.
More information can be found on World Para Nordic Skiing's website.