Faces for PyeongChang: Schmidt intensifies schedule
The 19-year-old alpine skier is ready to climb world rankings in lead up to World Championships and the Winter Paralympics.
25 Oct 2016
Imagen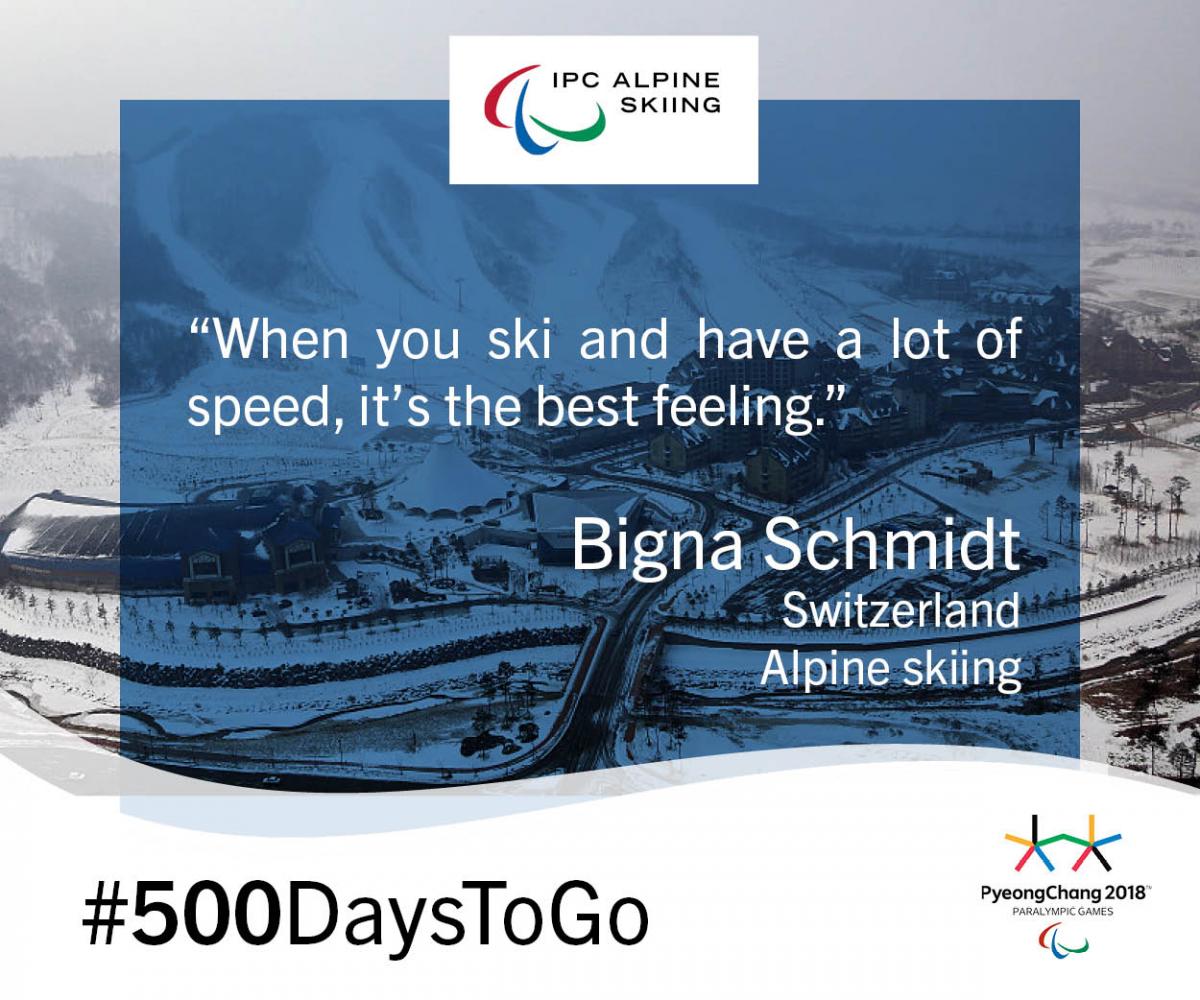 By Ryan Wilson | For the IPC
"When you're outside in your skis, and you do some big turns, it's a big adrenaline rush and so much fun."
After making her IPC Alpine Skiing World cup debut in 2015, Switzerland's Bigna Schmidt is working towards her first World Championships and Paralympic debut at the PyeongChang 2018 Paralympic Winter Games.
Schmidt made her international debut in the world of Para alpine skiing in 2011, and has grown into one of the most promising young women's standing skiers in the world.
The 19-year-old finished last season 8th in the World Cup slalom rankings and No. 1 in the overall Europa Cup standings.
"It's really special for me," Schmidt said.
She won five of her nine IPC Alpine Skiing Europa Cup races last year, but she is hungry to get even better. With 500 days to go until PyeongChang 2018, she wants to focus on improving on the World Cup stage.
"My technique could be better," Schmidt said. "There are still some points to work on. It's not perfect, so I still have to work on a lot."
Schmidt plans to give herself plenty of opportunities to climb the leaderboard. She is striving to compete in all World Cup events in Asia and Europe, as compared to only one race last year.
On top of the increased workload, she plans to bolster her chances of winning by pushing herself further in the gym. She wants to work on running and jumping to improve her explosive force out of the gate and overall speed.
"I'm still good," youngster Schmidt said. "But there is a lot of space to get better and better."
The former Para swimmer hopes the added routines and races will earn her one of the five spots on the Switzerland team at the 2017 World Para Alpine Skiing Championships between 22-31 January in Tarvisio, Italy. It would be her first Worlds.
The Swiss trainers only select the top athletes. If Schmidt does make it, it would give her a better chance to represent Switzerland at PyeongChang 2018, her Paralympic debut.
"It's not the goal to go the podium (in Tarvisio) for my trainers," she said. "It's to go to get some experience there."
But if Schmidt does not reach her goals, she will not be too disappointed. She has plenty to cheer in a supportive team, family and the opportunity to ski at an international level.
"I like to be outside in the nature, and when you ski and have a lot of speed, it's the best feeling," Schmidt said. "When you're outside in your skis, and you do some big turns, it's a big adrenaline rush and so much fun."