Fina Paredes: My three most memorable moments from 2017
The Spanish snowboarder reached new heights this past season and is ready for her next major challenge.
21 Apr 2017
Imagen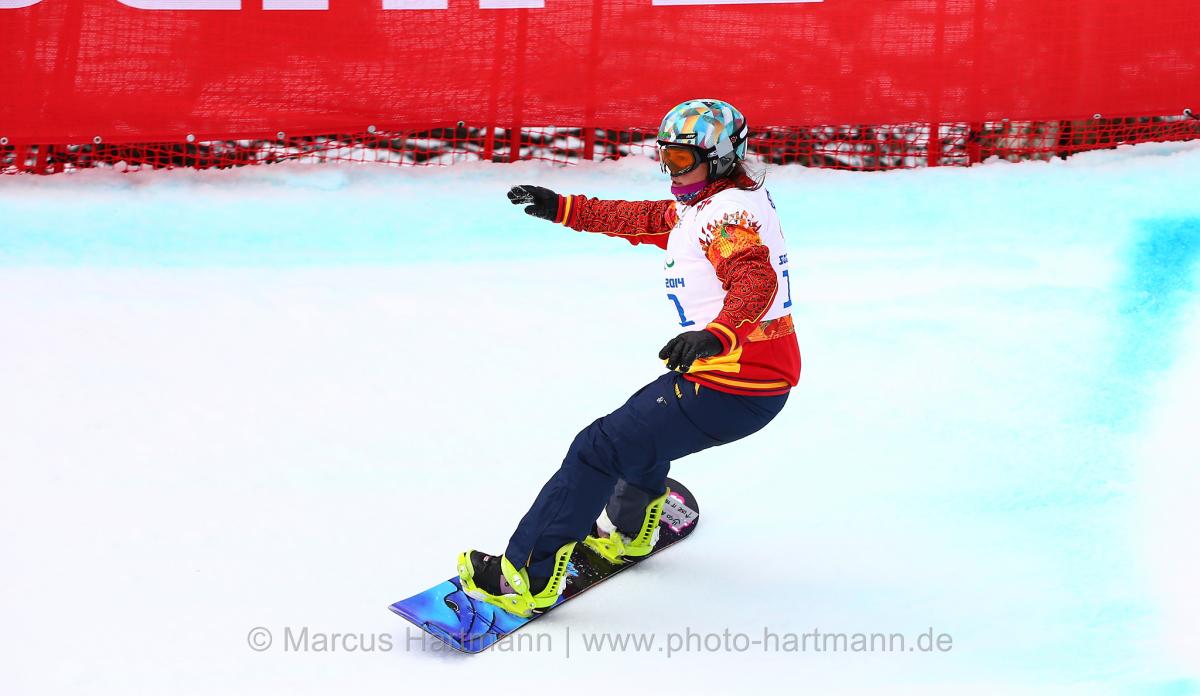 Ⓒwww.photo-hartmann.de
By Giuseppe Di Florio | For the IPC
"That meant I could keep fighting for what I had worked this whole season."
Spanish Para snowboarder Astrid Fina Paredes just finished the best season of her career in the women's SB-LL2.
She reached her first World Cup podium in the banked slalom on her home slopes of La Molina in February, and finished second in the final banked slalom rankings and third in snowboard-cross.
Here are Fina Paredes' top three moments of 2017:
La Molina World Cup
"La Molina has been incredible not just because of the position I finished in [second in the banked slalom], but thanks to the times I did. It was a way to prove myself that I can do it, that I just have to believe in it. It was also great to have my friends and family at the finish line. They always bring me energy and I love having them close."
PyeongChang 2018 Paralympic Winter Games Test Event
"In Korea, I received three medals and climbed the podium in the World Cup rankings for the first time. It was great not only for myself but also for my coach. He fought just like me to get up there and his satisfaction made me feel proud. Further to that, I got confirmed I could participate into next year's Winter Paralympics. That meant I could keep fighting for what I had worked this whole season."
Big White 2017 World Para Snowboard Championships
Among all the good moments of the year, there is one the Barcelona-based snowboarder will never forget for a different reason.
"It was one of the worst moments of the season. I fell in the boarder-cross, I hurt myself and could not get up. I think I put myself under too much pressure and left with a very bad taste in my mouth."
PyeongChang 2018 will take place from 9 to 18 March 2018 and will feature 80 medal events in six winter Paralympic sports.