#ForzaAlex: Paralympic Movement rallies round Zanardi
He remains in intensive care in a critical but stable condition at Le Scotte hospital in Siena
20 Jun 2020
Imagen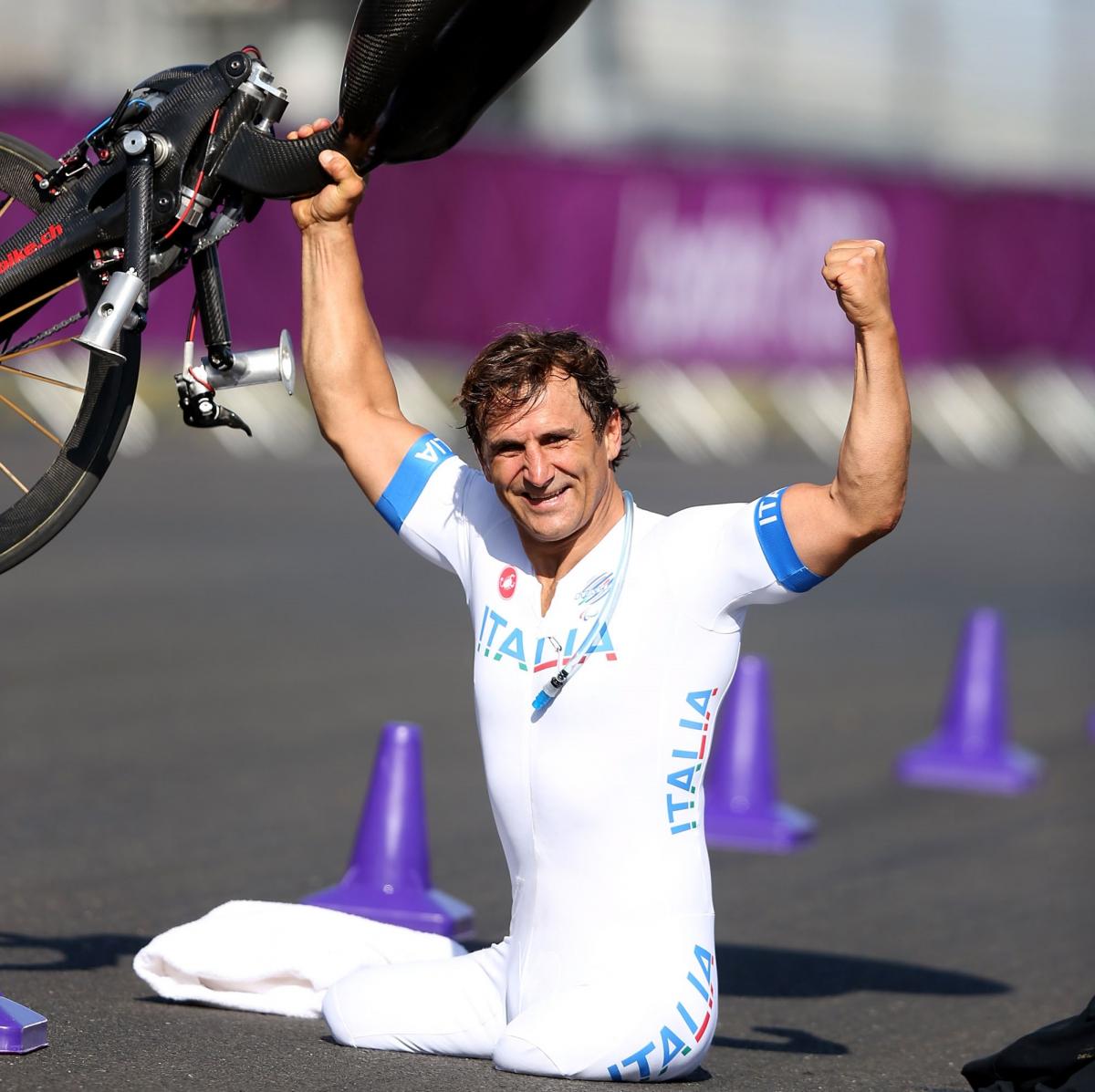 By IPC
World figures have expressed their support for Italy's four-time Paralympic champion Alex Zanardi who was severely injured in an accident during a national handcycling competition on Friday (19 June).
The 53-year-old had been competing in the Obiettivo Tricolore when he was involved in an accident on the highway 146 in the municipality of Pienza.  Following the crash Zanardi was airlifted to hospital and, following surgery, remains in intensive care in a critical but stable condition at Le Scotte hospital in Siena.
On hearing the news of the accident, IPC President Andrew Parsons tweeted: "The International Paralympic Committee and all our Movement are with Alex Zanardi who is now battling for his life after a terrible crash in Para cycling.  We are sending all our most positive thoughts so that he can recover and soon be back to the ones he loves.  Siamo tutti con te, Alex!!"
In a tweet, Italian Prime Minister Giuseppe Conte said:
"You have never given up and with your extraordinary fortitude you have overcome a thousand difficulties.  Come on Alex Zanardi, don't give up. All of Italy is fighting with you."
Italian Para athlete Guisy Versace tweeted: "Strength my friend, you do not have to give up even now.  I, and not just me, am with you."
Outside of the Paralympic Movement, sport stars and teams also shared their hopes.
"I am so anxious and frightened about Alex Zanardi that I'm holding my breath.  I am his fan. I am his friend. Please do what I'm doing and pray, pray for this wonderful man," tweeted Mario Andretti, one of the world's most successful racing drivers.
"The thoughts of our whole team are with former driver Alex Zanardi after he was injured in a hand bike accident earlier today. Alex is one of life's truly inspiration people and as we all know, a fighter through and through.  Stay strong and Forza Alex," tweeted Team Williams, who Zanardi raced for during the 1999 F1 season.
On his Twitter account, four-time Indy Car Series champion Dario Franchetti said:
"My thoughts are with Alex Zanardi tonight.  He has defied the odds his whole life, always done the seemingly impossible. When we raced against each other I realised there was never a point in any race that in his mind he was beaten. I'm praying for another Zanardi miracle."
Born on 23 October 1966, Zanardi won the CART Championships in North America in 1997 and 1998.  Between 1991-1994 and again in 1999, he raced Formula One before returning to CART racing.  In 2001, he was involved in a major crash which resulted in the amputation of his legs.
Zanardi took up handcycling and enjoyed great success after making his international debut in 2011. So far during a glittering career he has won four Paralympic gold medals, 12 world titles and multiple World Cups.
Zak Brown, McClaren CEO, tweeted, "Deeply concerned to hear of Alex Zanardi's accident and wishing him and his family strength and fortitude at this time. Forza Alex."
 Simon Pagenaud, 2019 Indianapolis 500 Champion tweeted, "Praying for Alex Zanardi! Be strong as you always are!"