Geovanna Moura pays tribute to her father
Brazilian goalball player wants to honour him by competing in Tokyo 2020
30 Jan 2020
Imagen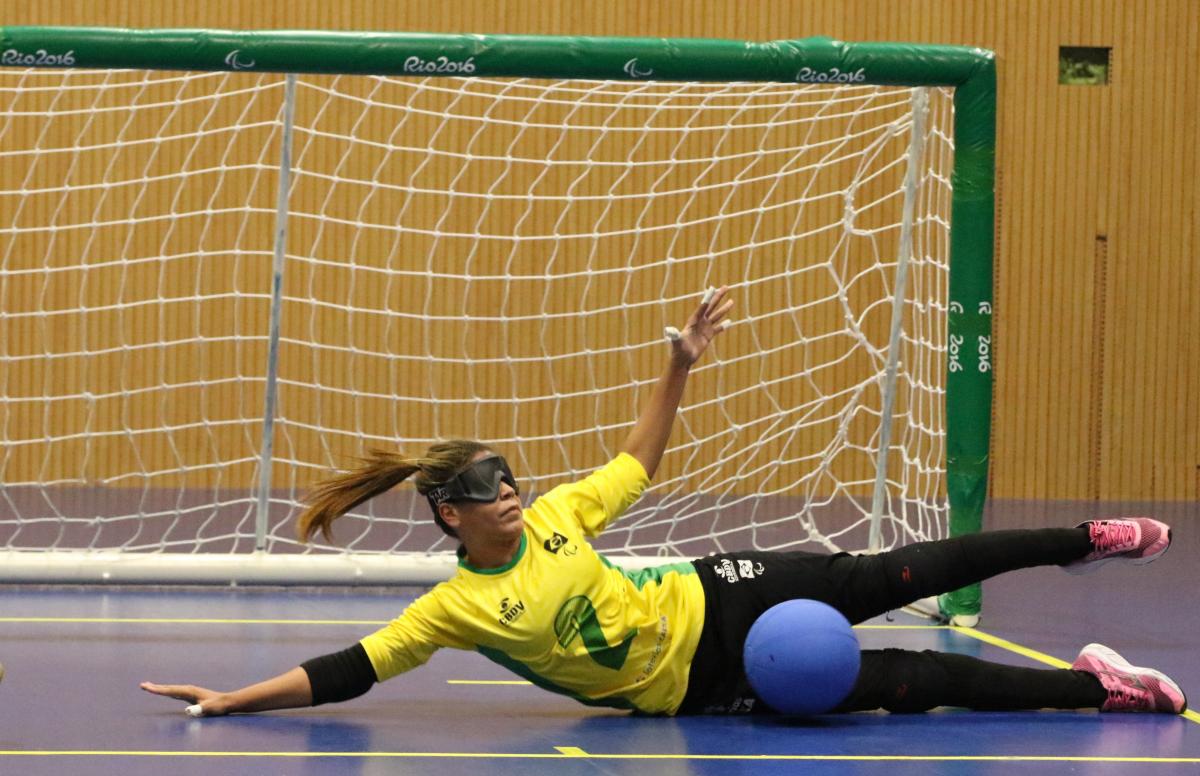 ⒸCBDV
By CBDV
The year 2013 will never be forgotten by up-and-coming Brazilian goalball player Geovanna Moura.
In Natal, the city where she was born and raised, she played goalball for the first time. As many will confirm, nothing is the same in your life after you have had contact with the blue ball. 
Only in the same year, she would also lose her father to a heart attack. Absolutely nothing would be the same after that.
But now, with the Tokyo 2020 Paralympic Games just around the corner, Moura hopes to pay the best possible tribute.
First up is securing a place on the team that will travel to Japan. The first training phase, which started on 29 January, brings together nine teammates at the Paralympic Training Center in Sao Paulo. Only six will be selected. 
Then, if all goes well, the Brazilian women want their first Paralympic medal.
"Throughout my career, participating in competitions has always been honouring him. And going to Tokyo will be very important, as he told me to always do everything with love and never give up," said the 20-year-old winger, the youngest of her family with four brothers.
"My father was the one who spoilt me [laughs]. We were very close. His loss still hurts. My brothers were married, so it was just me and my mother. I took over the house."
WHEN GOALBALL CHANGED EVERYTHING
Even though she was still mourning, Moura was convinced by a friend who already practiced goalball to get to know the sport at the Institute of Education and Rehabilitation of the Blind of Rio Grande do Norte. 
But the attraction was not instant.
"He invited me to go to a training session. I went, but I didn't think it was cool, this thing of lying on the floor and rolling a ball ... Hoo! I thought it was tedious! So, the next day I went to train and started reading related things. Then, it was love at first sight."
Moura's subsequent rise was rapid. 
She helped her team win the Northeast Regionals in 2015 and 2016 and in 2015 was a top scorer, with 40 goals. Then with Adevirn-RN, the club Moura currently plays for, she won two other local championships in 2017 once again as the top scorer. Adevirn-RN also claimed second in the Series B of the Copa Loterias Caixa last year.
In 2016, Moura was called to play for the national senior team for the first time. The following year she played for the bronze medal-winning Brazilian side at the Youth World Championships. Most recently, Moura has played at the Malmo Cup and the Tokyo 2020 Test Event.
When asked what goalball means to her, the answer comes quickly: "It's everything, just everything. I can't imagine myself without playing."
Up there, her father smiles proudly.