Germany name Ostersund 2017 squad
15 Para ice hockey players competing to reach PyeongChang 2018
08 Sep 2017
Imagen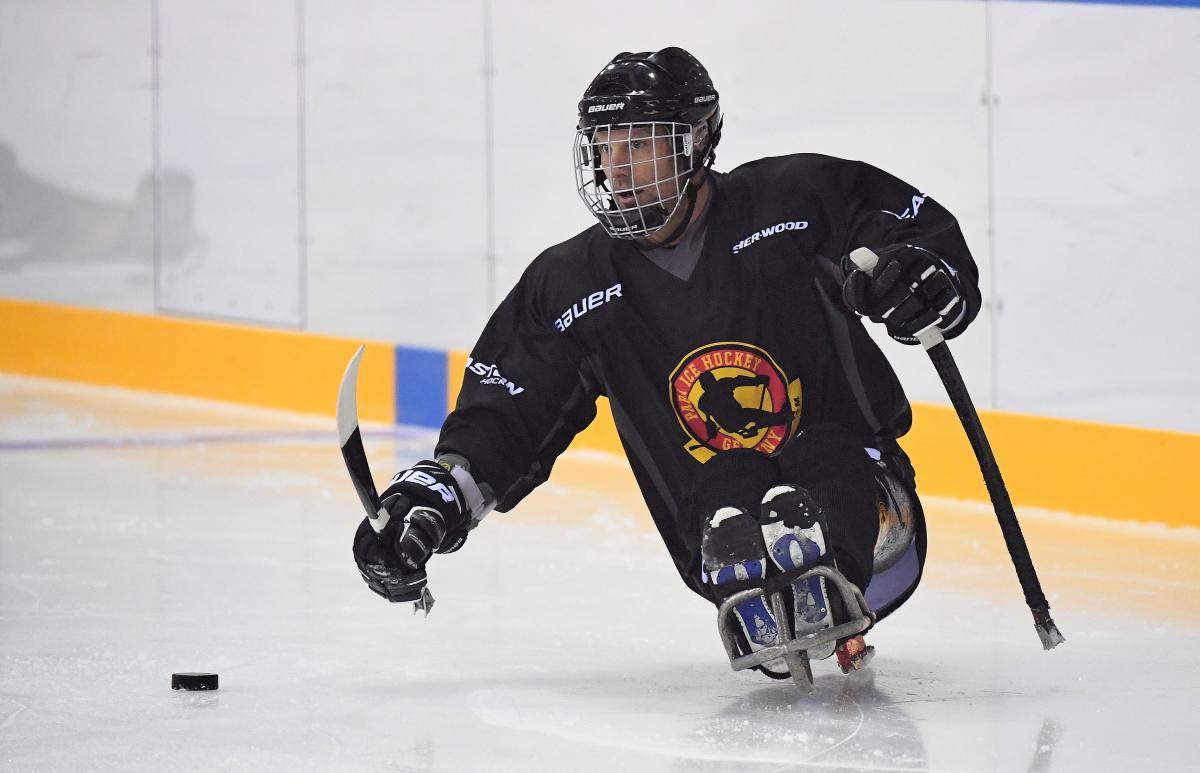 ⒸIvo Gonzalez/Pocog
By German Para Ice Hockey National Team
"We have some veterans that are going to have to rise to the occasion, and I'm sure they will."
Germany have named their team for the 2017 World Para Ice Hockey Winter Games Qualification Tournament, held 9-14 October in Ostersund, Sweden.
The squad consists of 15 players and has been revamped following its last-place finish at the 2017 World Championships in Gangneung, South Korea. The top three finishers from Ostersund will qualify for the PyeongChang 2018 Paralympic Games.
Ian Wood, General Manager of the German Para Ice Hockey National Team said: "These steps were necessary to assure the right chemistry inside the team during our preparation for the Paralympics Qualifier. We did not show enough heart and tenacity at the Worlds earlier this spring, but we have already noticed an enormous change. Our changes have shown an all-round improvement on and off the ice."
Head coach Andy Pokorny is pleased with what he has seen so far this year: "We have some veterans that are going to have to rise to the occasion, and I'm sure they will. With the young returnee, Felix Schrader, who last year at the age of 19 was on the IPC 'Players to Watch' has proven to be great addition and will be a key for us season. Felix brings goal-hungry hands back into the line-up."
Wood added: "Our preparation so far has looked better from week to week. Closing out five training camps before the Qualifier, we hope to be in good condition and ready to compete at a high level."
Simon Kunst, who played strongly in three out of his four matches at the World Championships will be leading the goaltender duo of himself and Klaus Brzoska, who held Team USA to a 0-0 tie until almost the end of period one.
Four other returnees who have long careers in the Para ice hockey scene include Sebastian Disveld, Jacob Wolff, Christian Pilz, and Mathias Albanus returning to the squad, and Thorsten Ellmer after a one-year break.
Hugo Raedler, Christian Jaster and Lucas Sklorz come in with less experience at the international level but have shown great improvement and will be fighting for starting spots.
Leading roles will be carried out by Ingo Kuhli-Lauensten, veterans Jorg Wedde and Udo Segreff.
Completely new to the sport is Stefan Deuschl, who competed in skiing and canoe, and is also a former soldier.
"We are very happy with the team that we have put together, and are hoping that through the combination of experience, heart and attitude, our goals this year will be reached step by step – one at a time," said Wood.
More information on Ostersund 2017 can be found on the event website.