Ghana holds workshop for athlete development
Para sport continues to develop in Sub Saharan Africa thanks to AT2030's Para Sport Against Stigma project
15 Dec 2021
Imagen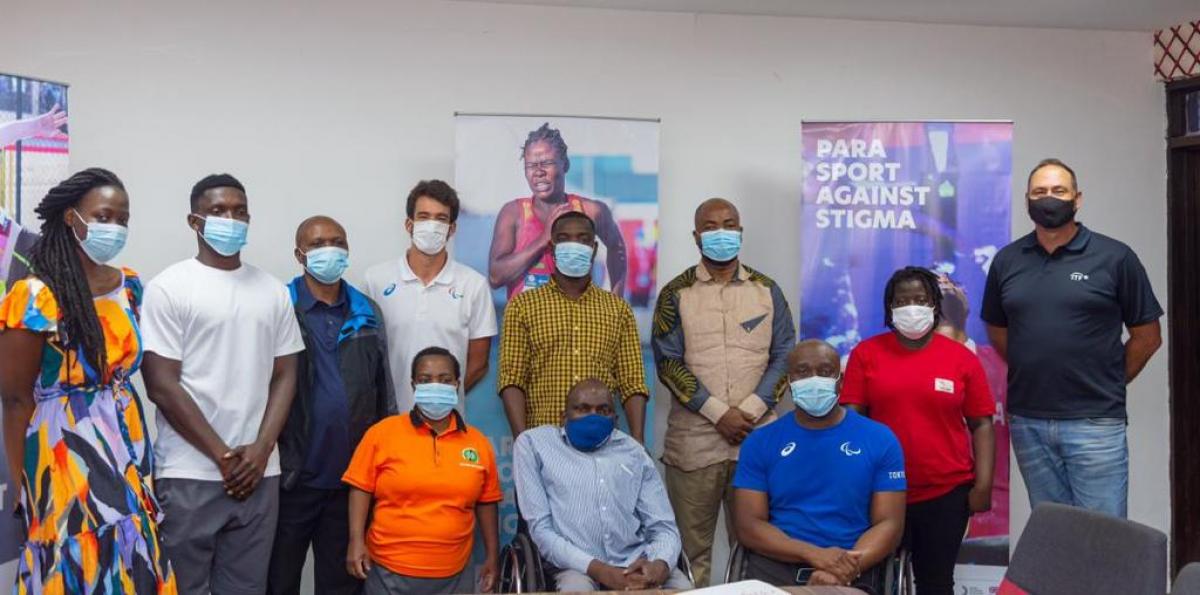 ⒸNPC Ghana
By IPC
Para sports in the Sub-Saharan African region has continued to witness a steady growth thanks to the Para Sport Against Stigma project (PSAS).  
A three-day workshop on athlete development was held in Accra, Ghana, in late November 2021. 
Two representatives from each of the National Paralympic Committees (NPCs) of Ghana, Malawi and Zambia attended this first PSAS face-to-face activity. During the workshop, the International Paralympic Committee (IPC) consultants and staff members supported them in developing a two-year action plan aimed at structuring the athlete pathway in their respective countries.
This roadmap will help strengthen national Para sport structures, improve access to Para sports, enhance talent identification and development, and ultimately increase participation at all levels.
NPC Ghana Secretary General Peter Adjei said: "This face-to-face engagement in Accra has been fantastic for us. We are happy to receive other NPCs participating in PSAS and serve as a hub for the future, in the lead up for the Para All African Games we are committed to organising in 2023.
"This course allowed us to identify gaps that we have as NPC and has definitely been an eye-opener workshop that will help us to better build a comprehensive athlete development plan for the next years."
The PSAS four-year collaborative project is delivered by the International Paralympic Committee (IPC), Loughborough University London and the University of Malawi Chancellors College and is part of the AT2030 programme led by Global Disability Innovation Hub and funded by UK Aid.
NPC Malawi Vice Secretary General Memory Balowa added: "This forum is so important for NPC Malawi because it has given us the tools to develop our athlete pathways to identify more athlete and prepare them better for the competitions to come both nationally and internationally. 
"Also, the assessment carried out about our weaknesses, strengths and opportunities in athlete development is key for us to improve and increase opportunities for athletes going forward."
PSAS aims to overcome stigma and discrimination against persons with disabilities in Africa. It will investigate the use of Para sport as a catalyst for change in attitudes about disability and assistive technology (AT) in Ghana, Malawi and Zambia. 
Using a four-pillar approach – education, athlete development, broadcast, and crosscutting research activities – it is hoped the project will build on lessons from the London 2012 Paralympic Games inspiring more understanding of disability and inclusion across target countries.
Lead for Advocacy & Engagement GDI Hub Katherine Perry said: "The Para Sport Against Stigma programme, which is funded by UK Aid, is changing the way that we see and understand stigma in the story of assistive technology access. 
"Athlete development is core to changing hearts and minds in country, by challenging old narratives and bringing long-needed representation to international athletics events. Increased visibility of disabled people in sport will reduce stigma and promote the use of AT."