Hernandez-Cervellon regaining confidence
French snowboarder has plenty to be confident about after returning from foot injury
24 Jan 2018
Imagen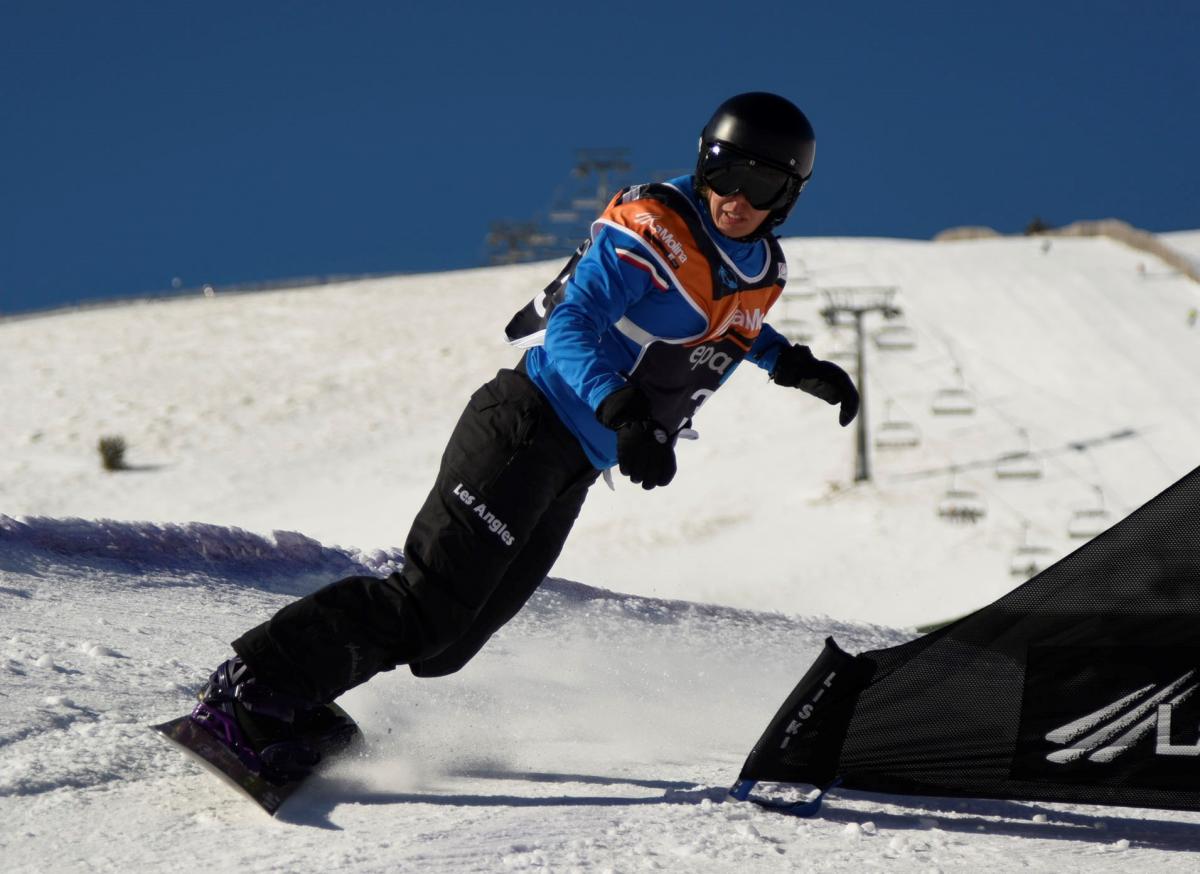 ⒸOriol Molas
By IPC
Cecile Hernandez-Cervellon opened the World Cup season with two second-place finishes.
However on social media, the French Para snowboarder called those "two of my best second places."
Considering she spent 11 weeks in a cast and only returned to her snowboard two weeks before the competition in Landgraaf, Netherlands – Hernandez-Cervellon took encouragement from those results.
"It was a comeback on my snowboard for me," the SB-LL1 rider said.
She injured her foot during training last May. Not only did she want to get back to form in time for the PyeongChang 2018 Paralympic Winter Games, but she also wanted to regain her confidence.
And she has plenty of reasons to feel confident.
Following her banked slalom podium results in November, she climbed one step up to win the snowboard-cross World Cup races in Pyha, Finland, in December.
"My staff and I didn't know if I could compete in snowboard-cross and banked slalom races in 2017," she said. "Pyha was a test and it was a good test. Since Pyha, I know I can jump. It's good news. I am confident for the next months."
In Pyha, she beat the USA's reigning world champion Brenna Huckaby in one race and another US athlete in Nicole Roundy in the other big final.
The 43-year-old said the key to her victories was putting no pressure on herself.
"Before Pyha I didn't train on SBX slopes. My injury needed rest, so I went to Pyha without pressure," she said. "Also I did a lot of work with my mental coach Cecilia."
She also got new boards adapted to her impairment, which is multiple sclerosis (MS), and used them for the first time in Finland.
The last major competition where she can test the boards before PyeongChang 2018 is the World Cup Finals in Big White, Canada, from 6-8 February.
It was the same site that hosted the 2017 World Para Snowboard Championships, where Hernandez-Cervellon took silver in both banked slalom and snowboard-cross behind Huckaby.
"To beat her, the key is the training," Hernandez-Cervellon said. "Brenna and I push our sport and it's so cool."
With Big White being the only competition in 2018 before the Paralympic Winter Games set for 9 March, the French athlete said getting in as much training as she can in her resort in Les Angles, Pyrenees is important.
"Of course I prefer to compete; it's the best training before the Paralympic Games. But for me, it's not so bad because travel is tiring with my MS," she said, adding she will also compete in able-bodied races in her resort.
As for her Paralympic goals, the French snowboarder did not put a colour on her medal aims.
"Be ready and have no regrets," she said. "I want to be proud of myself in PyeongChang.
"Of course I want to be the one on the top of the podium. To reach this goal I must stay focused on my trainings. I have to manage my trainings with my MS and I hope I will be healthy the D-Day."
"My left foot still hurts, so I need take care of my injury," she added with under 50 days to go to PyeongChang. "I know it will take a long time. I feel better and better on my new snowboards and I am bigger. I took weight during the summer, which is good news. I can't wait to compete at the Paralympic Games."
The Paralympic Winter Games take place in PyeongChang, South Korea from 9-18 March. Tickets can be purchased here.