How the Paralympic Movement surprises me every day
NPC Puerto Rico Communications Director Wendolyn Ortega shares her experience in Para sports
03 Oct 2018
Imagen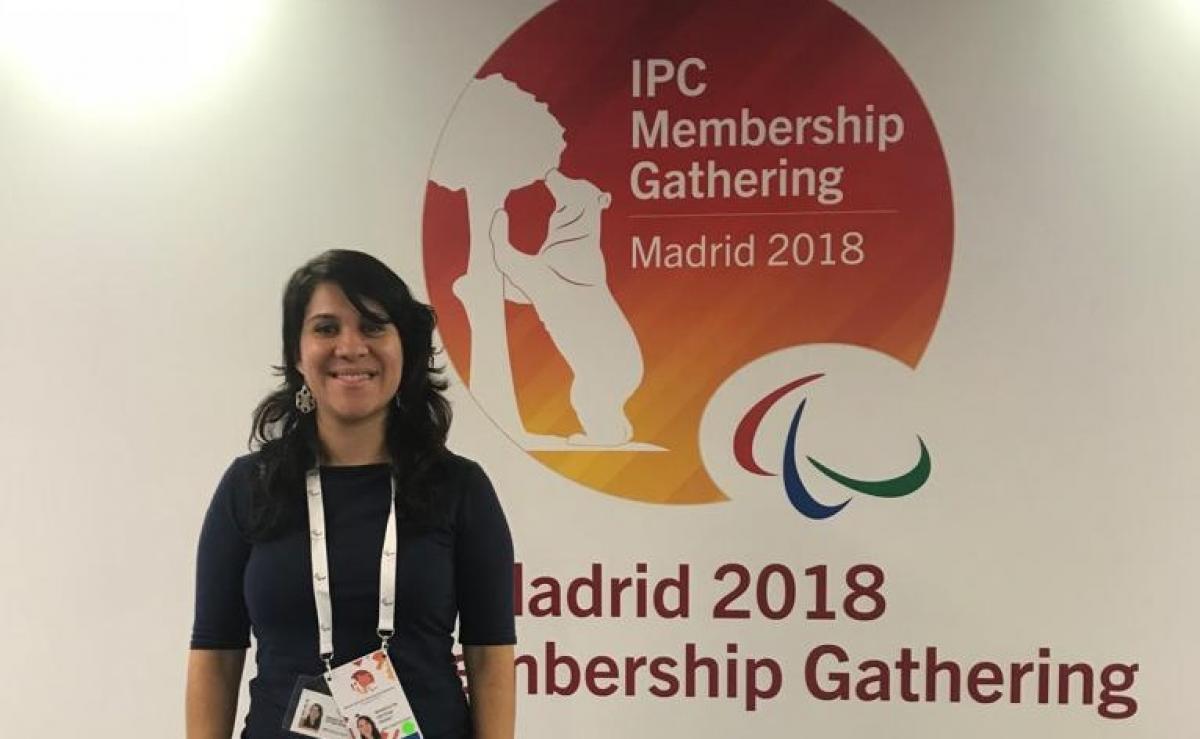 ⒸWendolyn Ortega
By Wendolyn Ortega
Puerto Rico were devastated after Hurricane Maria. Together with my fellow Puerto Ricans, I was trying to move forward after being hit by one of the deadliest natural disasters in the history of our country.
Paradoxically, it was in one of the worst moments that I received life-changing news. NPC Puerto Rico President German Perez contacted me and offered me the position of Director of Communications for the organisation.
I already had experience working with people with impairment and fighting for their rights and inclusion in society. But I had never been involved with the Paralympic Movement.
Only days after that, I had the opportunity to travel to Managua, Nicaragua, to take part in a communications workshop together with 13 other communication from Central America.
We were trained on the use of social media, website, brand management and even had the opportunity to interview IPC President Andrew Parsons.
We applied what we learned at the Para Central American Games, my first immersion in Para sports. I learned how to better communicate with my colleagues and also had the invaluable opportunity to witness first-hand what Para sports are about and what Para athletes can do.
After that, I went back to Puerto Rico and began communicating intensively. The national federations are very active with workshops and local competitions. Athletes are training hard to achieve qualification for the Lima 2019 Parapan American Games and Tokyo 2020 Paralympic Games.
Shortly after that we could start seeing the results of our communications plan on social media, with a growing number of followers and high levels of engagement. We created a network including athletes, NPC, national federations, media and the audience.
It is important that more and more people get to know the amazing stories of our Puerto Rican athletes.
We also promoted each athlete that was nominated for the Americas 'Athlete of the Month' poll, and was shared by Toyota Puerto Rico and some of the most important media in the country. We are raising awareness of Para sports and getting more people to recognise the abilities of Para athletes.
Throughout these few months I have been working with NPC Puerto Rico on the organisation's first website, due to be launched soon.
Earlier this month, I represented my country at the IPC Membership Gathering, which was a highly-enriching experience in Madrid, Spain. I got to know so many amazing people from so many countries who share the same passion for Para sports and their dream of making a more inclusive world.
The unifying power of the Paralympic Movement keeps surprising me every day. It fills people, families and countries with hope and life. I hope I can continue being involved for many years to come.