Managua 2018: Panama end top of medals table
More than 300 athletes compete at second Para Central American Games
30 Jan 2018
Imagen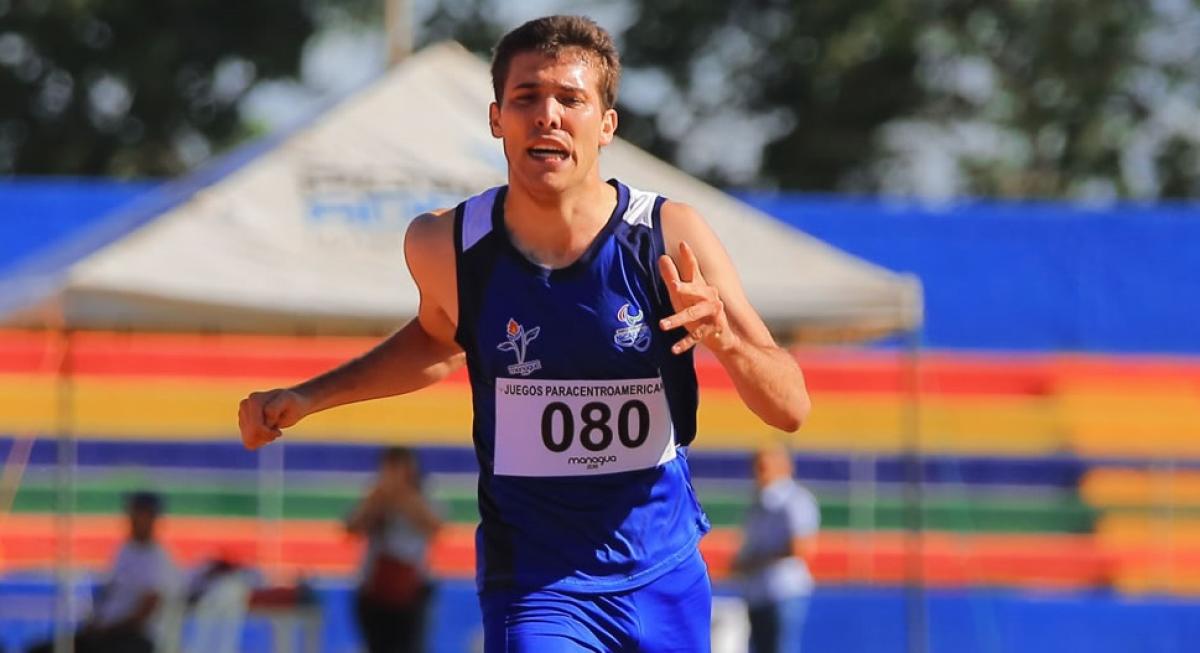 ⒸManagua 2018
By APC
Panamanian athletes shone in Managua, Nicaragua, as they finished top of the medals table with 22 golds, 10 silvers and seven bronze at the second Para Central American Games.
The regional event came to an end on 28 January with a Closing Ceremony held at the 'Polideportivo Espana' and the over 300 participant Para athletes from Costa Rica, El Salvador, Guatemala, Honduras, Nicaragua and Panama attending.
Despite winning more medals overall than Panama, El Salvador claimed fewer golds and therefore finished second with 18 golds, 19 silvers and 13 bronze. They were followed by hosts Nicaragua (11-7-10), Costa Rica (10-9-13), Guatemala (7-14-11) and Honduras (0-6-0).
Athletics, boccia, goalball, powerlifting, swimming and wheelchair basketball were the six contested sports.
Nicaraguan middle-distance Paralympic runner Gabriel Cuadra Holmann, also one of the designers of the Managua 2018 logo, stood out with golds in the men's 800m and 1,500m T38. "I am happy for my performance and it motivates me in the lead-up to Lima 2019 and Tokyo 2020," said Holmann.
The home crowd also celebrated athletics titles through Luis Prado in the men's 100m and 400m T38.
Guatemala enjoyed success through vision impaired long distance Paralympic runner Oscar Raxon, who sealed gold in the men's 800m, 1,500m and 5,000m T11.
Led by runners Olbeniz Atencio (T13) and Ana Galvez (T12), who won three titles each, Panama ended first in the athletics medals table with 13 golds, two silvers and two bronze.
Many of Panama's gold medals came from the swimming competition as well, winning seven golds, eight silvers and two bronze. Costa Rica's Youth Parapan American champion Camila Haase was one of the main stars in the pool as she swam to triple gold.
The first boccia competition to ever be held in Central America took place as part of the Games programme. El Salvador's Gerardo Reyes (BC1) and Mario Ernesto Sayes (BC2) won their respective categories and showed potential ahead of future international events.
In goalball, Nicaragua defeated Guatemala 10-8 and 7-2 in both the men's and women's finals, respectively. The hosts proved strong in team events as they also came on top in the men's wheelchair basketball event following a 60-44 victory over El Salvador. Guatemala topped the podium among women after beating El Salvador 10-3.
Five of the participant countries, except Honduras, seal powerlifting golds. In one of the most exciting events, Toronto 2015 Parapan American bronze medallist Fernando Acevedo won the men's up to 80kg thanks to a 135kg lift, ahead of Honduras' Gabriel Zelaya (110kg) and Panama's Gabriel Vasquez (95kg).
"I am so happy because I could win this title in my country with my people. It is very special," said Acevedo still fresh from claiming gold.
Nicaraguan Paralympic Committee Secretary General Dionicio Zeledon said: "We feel satisfied with the event we delivered. Athletes from the region had the unique opportunity to showcase their abilities on the international stage and earned necessary experience ahead of the next big competitions.
"Managua 2018 was also a success in terms of media coverage, with all main Nicaraguan TV stations, newspapers, radio shows and websites covering the Games. Regional media also gave wide coverage to the event, making the performances of the different countries' athletes known to the general public.
"Besides, millions followed the Games on social media, which is totally unprecedented for an event of this size."
More information is available on Managua 2018's website (in Spanish).