Managua 2018: Official logo revealed
Paralympian Gabriel Cuadra Holmann is one of the creators of the emblem
12 Dec 2017
Imagen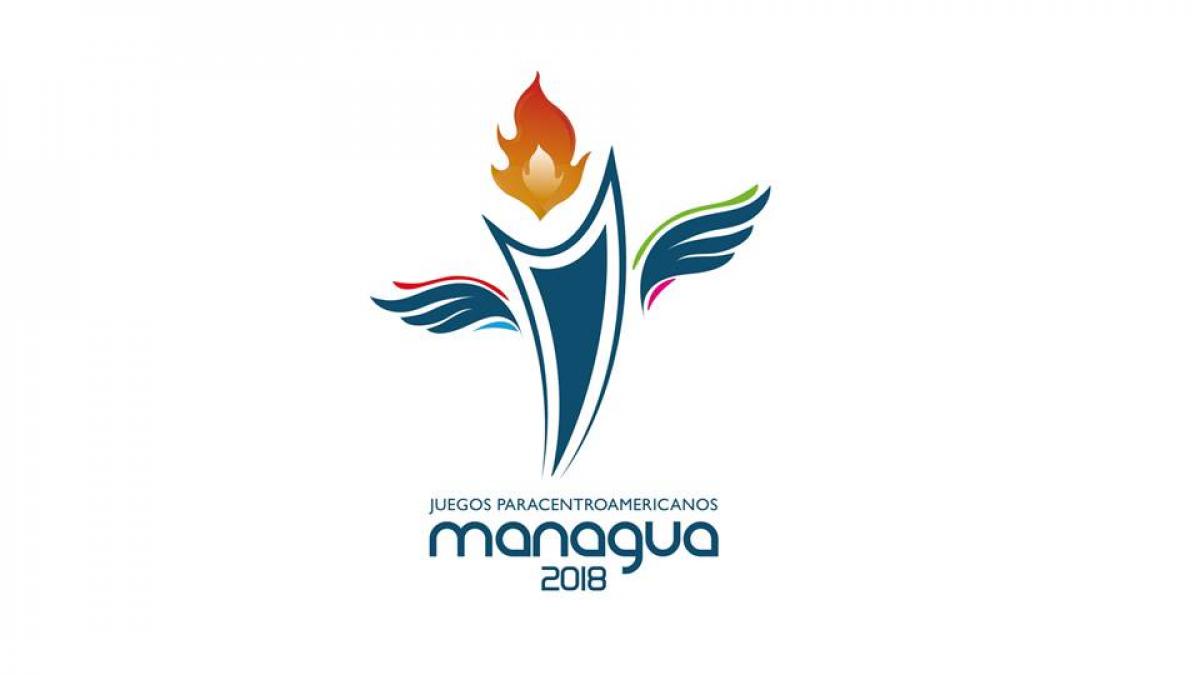 ⒸManagua 2018
By APC
The Organising Committee for the Managua 2018 Para Central American Games has launched its official emblem with less than two months to go until the regional event kicks off in the Nicaraguan capital city, on 21 January.
Paralympic track athlete and graphic designer Gabriel Cuadra Holmann, who works for digital marketing agency Tactic Center, participated in the creation of the logo alongside Marlon Carcamo, from Carcamo Consultor.
Carcamo, who designed the flame, said: "It symbolises Nicaraguan people's warmth and the union and cooperation between the different Central American countries."
Cuadra Holmann added: "The torch is a symbol that represents both Olympic and Paralympic Games. As for the wings, I wanted to add them because some Para athletes do not have hands, some others do not have legs or arms or feet, but we all fly over the obstacles.
"And we achieve what we set ourselves to do, no matter what impairment we may have. We always move forward."
The 24-year-old T36 sprinter competed in short distance races at both the London 2012 and Rio 2016 Paralympic Games, as well as at two World Championships in 2015 and 2017.
He also took bronze in the 200m and 400m at the 2015 Parapan American Games.
"When I was offered this opportunity to design the logo, my cousin and Tactic Center Chief Marketing Officer Luis Cesar Gonzalez Holmann, immediately offered me his support. We are very excited about playing a part in these Games.
"It is a privilege and an honour. With discipline and determination, anything can be achieved.
Luis said: "Gabriel has taught our family and me that there are no limits to do what you want. He applies the values he learned in Paralympic sports on his work. We are so proud of him and of having participated in the design of the logo.
"Of course we understand Gabriel has to train and travel to competitions, and let him organise a working schedule around his sporting duties."
Nicaraguan Paralympic Committee Secretary General Dionicio Zeledon added: "We are very happy with the logo for Managua 2018, which we are sure will help further develop Para sports across the region."
Around 250 athletes from Costa Rica, El Salvador, Guatemala, Honduras, Nicaragua and Panama will compete across six sports: athletics, boccia, goalball, powerlifting, swimming and wheelchair basketball.
San Jose, Costa Rica, staged the first-ever Para Central American Games from 13-21 April 2013. Athletes from the host country competed alongside El Salvador, Guatemala, Honduras, Nicaragua and Panama.
More information is available on the Americas Paralympic Committee's website.
ESPAÑOL
Managua 2018: Revelado el logo oficial
Atleta Paralímpico y diseñador gráfico Gabriel Cuadra Holmann participa en la creación del emblem para los Juegos Para Centroamericanos 2018
El Comité Organizador para los Juegos Para Centroamericanos Managua 2018 ha lanzado su emblema oficial a menos de dos meses para el inicio de que el evento regional comience en la capital nicaragüense, el 21 de enero.
El atleta Paralímpico y diseñador gráfico Gabriel Cuadra Holmann, quien trabaja para la agencia de marketing digital Tactic Center https://tactic-center.com/, participó en la creación del logo junto con Marlon Cárcamo, de Cárcamo Consultor.
Cárcamo, quien diseñó la llama, dijo: "Simboliza la calidez del pueblo de Nicaragua y la unión y cooperación entre los diferentes países Centroamericanos".
Cuadra Holmann añadió: "La antorcha es un símbolo que representa tanto a los Juegos Olímpicos y Paralímpicos. Quise colocarle alas porque algunos Para atletas no tienen manos, otros pies, brazos o piernas, pero todos volamos por encima de los obstáculos.
"Y también conseguimos lo que nos proponemos, sin importar la discapacidad que poseamos. Siempre nos movemos hacia adelante".
El velocista T36 de 24 años compitió en carreras de corta distancia en los Juegos Paralímpicos de Londres 2012 y Río 2016, además de en dos Campeonatos Mundiales en Doha, Qatar, en 2015, y en Londres, Gran Bretaña, en 2017.
También obtuvo la medalla de bronce en los 200m y 400m en los Juegos Para Panamericanos 2015 en Toronto, Canadá.
"Cuando me ofrecieron esta oportunidad de diseñar el logo, mi primo Luis, Jefe de Marketing de Tactic Center, inmediatamente me ofreció su apoyo. Estamos muy contentos con ser parte de estos Juegos.
"Es un privilegio y un honor. Con disciplina y determinación, puede lograrse lo que sea".
Luis dijo: "Gabriel nos ha enseñado a nuestra familia y a mí que no hay límites para hacer lo que quieras. Aplica todos los valores Paralímpicos que aprendió en su trabajo. Estamos muy orgullosos de él y de haber participado en el diseño de este logo.
"Obviamente entendemos que Gabriel tiene que entrenar y viajar a las competencias, por lo que le permitimos que organice su cronograma de trabajo en base a sus deberes como deportista".
Dionicio Zeledón, Secretario General del Comité Paralímpico Nicaragüense, agregó: "Estamos muy contentos con el logo para Managua 2018, que estamos seguro ayudará a desarrollar el Para deporte a través de la región."
Alrededor de 250 deportistas de Costa Rica, El Salvador, Guatemala, Honduras, Nicaragua y Panamá competirán en los seis deportes: atletismo, baloncesto sobre silla de ruedas, boccia, goalball, natación y powerlifting.
San José, Costa Rica, celebró los primeros Juegos Paracentroamericanos entre el 13 y el 21 de abril de 2013. Compitieron atletas del país organizador, El Salvador, Guatemala, Honduras, Nicaragua y Panamá.
Más información está disponible en la web del Comité Paralímpico de las Américas.