Impact of sport development on people with disabilities
'A lot of people with disabilities have had so much negativity that they almost carry the burden of other people's ignorance. So its our responsibility as a community to build them back up'
03 Dec 2021
Imagen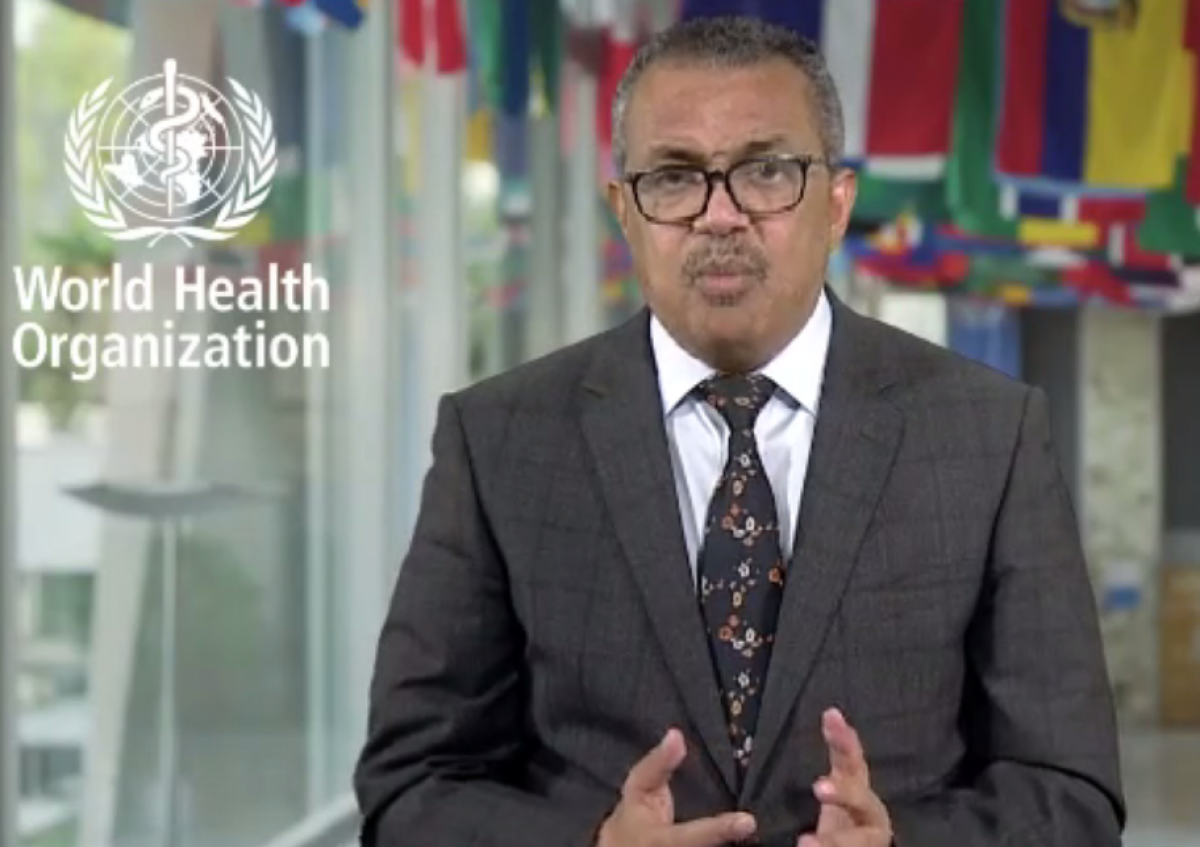 By Abigail Mathias
The second and final day of the Inclusion Summit was action packed with speakers and panellists spearheading the discussion on inclusivity. Craig Spence, Chief Brand and Communications Officer, International Paralympic Committee (IPC) began the session by acknowledging the International Day of Persons with Disability.

In his keynote address, World Health Organization (WHO) Director Dr Tedros Adhanom Ghebreyesus emphasised, "Quality rehabilitation and accessibility is inclusion of persons with disabilities in sports and beyond. WHO is working with countries around the world to increase access to services for people with disabilities as part of every country's journey toward this universal health coverage." 
Remy Roux CEO, AFD Director General, discussed the importance of investing in grassroot Para sport projects. "We turned 80 yesterday and it was very inspiring. One of the TED Talks we had was precisely about sports and development." The talk highlighted an African football team that is blind and its journey. Roux cited the famous quote of former IPC President Xavi Gonzalez, 'The Olympics are where heroes are created. The Paralympics are where the heroes come.'
Sergio Diaz Granados from the Latin American Development Bank pointed out the role of organisations like his. "There is no doubt that development banks have a fundamental role in the inclusion through the sports agenda. But the first step is to understand the relation between sport and development. I believe that sport is not only a human right but also a driver to transform societies and to provide access to other human rights."
Anne Hẻry of Handicap International explained that the "Organisation is an active member of the international Disability Alliance development and consortium. We work in situations of poverty exclusion conflicts and crisis in around 50 countries in the world and we use community based inclusive sports activities in development and crisis settings with specific focus on children and youth residing in host communities and camps."
Facundo Chavez, UN Human Rights and Disability Advisor of the Office of the United Nations High Commissioner for Human Rights offered insights on how transforming the lives of 1.2 billion people must begin in the local community.
An insightful session was held with notable Paralympians who brought their stories to life. Husnah Kukundakwe, Ugandan Paralympian explained, "When I was five years old, I realised I was different from others. Though self-conscious at first, I soon realised you can't hide when you are swimming. Sport helped me change my life. Helped me feel more confident about myself."

Kukundakwe made her Paralympic debut at the Tokyo 2020 Paralympics and at 14, was the youngest athlete to compete at the Games. At Tokyo 2020, she became Uganda's only second ever Paralympic swimmer. As a result of her hard work, Kukundakwe was awarded the 2019 'Most Inspirational Athlete of the Year' by the Uganda Swimming Federation and the 2019 'Most Disciplined Athlete of the Year' by the Uganda National Paralympic Committee.

"I want to share my story to inspire other kids so they join sport and fight hard to reach the Paralympics," said the swimmer. Kukundakwe has already done a lot to help young people transform their lives. Speaking passionately about this, she added, "I'm thinking of starting an organisation which is already in process which inspires young people to get in to sport. I'm actually thinking of starting a series like this on Instagram where I talk about children and sports."
British Paralympian Liz Johnson credited sport with changing her life. "It provided me with an outlet to explore my competitive nature," she said. Of course, success stories are filled with challenges and this is true for these competitors as well. "I think the barriers that exist are often societal and process driven. Where sport helped me I almost had to prove to them in the sporting environment what I was capable of for them to take notice of me in other areas," said Johnson.  
Discussing the impact of the Paralympic Games transforming the lives of persons with disabilities, Johnson explained that when searching for a role model you aren't really looking for someone who looks like you. It is the characteristics of the person that appeals. "A lot of people with disabilities have had so much negativity that they almost carry the burden of other people's ignorance. So its our responsibility as a community to build them back up."
An invigorating discussion on the role of assistive technology (AT) as a vehicle to drive social inclusion of persons with disabilities was moderated by Andy Stevenson. Marlou van Rhijn, Paralympian from the Netherlands, a former sprint runner who used the aid of carbon fibre transtibial artificial limbs. The panel also hosted Chapal Khasnabis, Technical Officer in the Disability and Rehabilitation Team in the Department of Violence and Injury Prevention and Disability. He believes, "Access to high-quality assistive products is a pre-condition for most Para athletes to compete and win. The positive image of Para athletes and the demand of high-quality assistive products makes the assistive technology sector better and better with every Paralympics." 
As the summit drew to a close the road ahead was discussed. Vladimir Cuk, International Disability Alliance spoke about the Global Disability Summit that will be organised in February 2022. The summit will be mainly virtual and is expected to mobilise efforts for the implementation of the Convention on the Rights of Persons with Disabilities (CRPD).
In her closing address Bjørg Sandkjæ, Norwegian State Secretary mentioned how Paralympic athletes are amongst the biggest sports heroes in Norway. "We look forward to collaborating closely on raising the bar and inspiring new ambitious commitments in the time leading up to the global disability summit."