Inclusion Summit discusses key aspects of sport for all
'With the Paralympic Games and the Paralympic Movement reaching a certain level of maturity, we now have a platform to build from in our quest to fulfill our vision to make a more inclusive world through Para sport'
02 Dec 2021
Imagen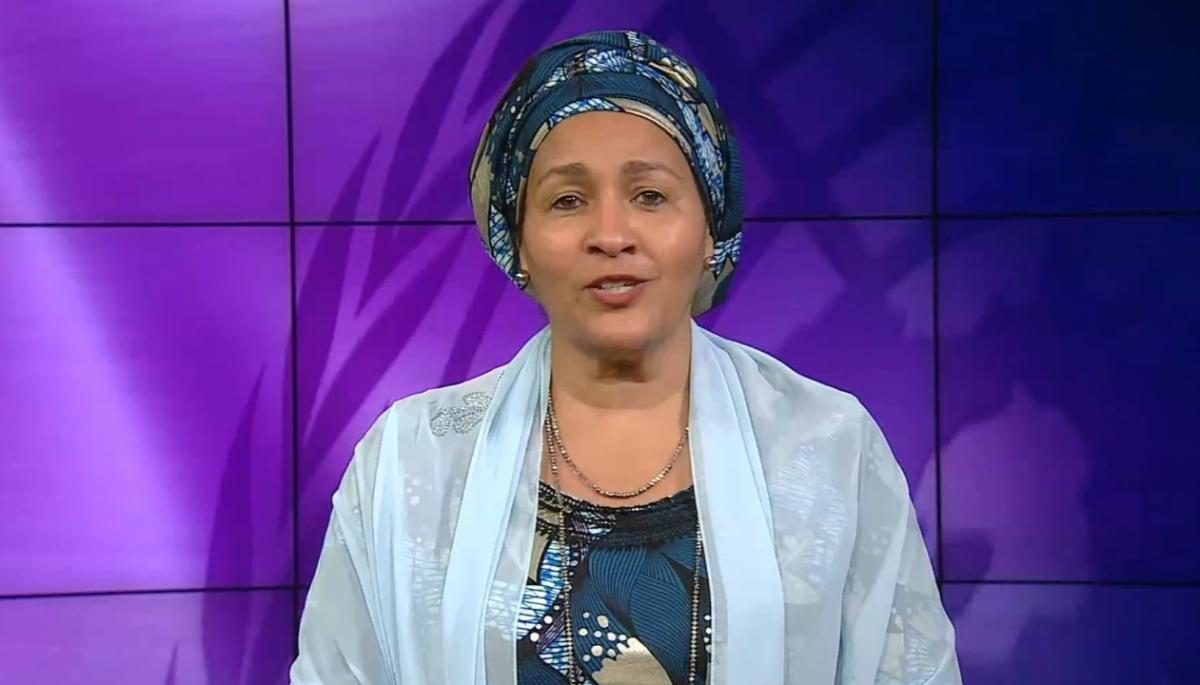 ⒸIPC
By Abigail Mathias | For the IPC
The Inclusion Summit, powered by the International Paralympic Committee (IPC) and World Academy of Sport, with the support of the International Disability Alliance began on an optimistic note.
As part of his opening address Andrew Parsons, IPC President, explained, "Usually, inclusion summits are held alongside the Paralympic Games. However, due to the challenges around 2020 and issues surrounding the pandemic, we decided this year's event should be virtual, and instead, coincide with tomorrow's International Day of Persons with Disabilities. In terms of the speaker line-up, I believe this edition of the Inclusion Summit is our strongest yet."
Dwelling on this year's theme – 'Building Back Better: Sport as a Tool to Place Persons with was disabilities at the Heart of the Inclusion Agenda,' he stressed, "In my view, the IPC is well placed. Through sport, we can play an important role in driving social change and making for a better, fairer, and more inclusive world, especially at a time when persons with disabilities have been disproportionately affected and impacted by the COVID-19 pandemic."
"The number of IPC member organisations has grown to more than 200. Today, the Games are regarded as the world's third biggest sport event, with only the Olympics and FIFA World Cup attracting more spectators. The most-recent Tokyo 2020 Paralympic Games were a tremendous showcase of outstanding sport and a game, highlighting the impact sport can have in transforming society," he added.
"A recent key poll of persons with disabilities found 70 per cent of respondents felt the Games had a positive impact on society's understanding of disability. With the Paralympic Games and the Paralympic Movement reaching a certain level of maturity, we now have a platform to build from in our quest to fulfill our vision to make a more inclusive world through Para sport.

"It needs to be stressed, that the IPC alone cannot transform the world for 1.2 billion people who form 15 per cent of the global population. That is why we turbo-charged our efforts to collaborate with global, in disability and health. We formed strategic partnerships with several organisations who share our passion for driving social inclusion, such as The International Disability Alliance, UN Human Rights, the World Health Organization and the Valuable 500, all of whom you will hear from during this summit. We have already seen this with the launch of the first global disability rights campaign, which has had an extraordinary impact since its launch on the 19th of August," stated Parsons.
Craig Spence, Chief Brand and Communications Officer, IPC stated, "We've got a number of key learning outcomes that we want to achieve over the two days. We want to evaluate the strategic direction of the UN, its framework and policy, and how these drive the strategy of the Paralympic Movement and how it flows throughout the Movement."
The Inclusion Summit was first launched in 2010. Dean Gasper, World Academy of Sports Director explained, "The IPS Academy Inclusion Summit was launched to provide an even wider collaboration between Paralympic sport and the many athletes that, as we so often say, excite and inspire the world and global inclusivity. Over the last 11 years, the Inclusion Summit has promoted the achievements within and by the Paralympic Movement, especially by the athletes. It is actually their commitment that inspires all of us, and it is their performances that excite the world."

Emphasising on the importance of data analysis and changing the narrative around disability, Juan Pablo Salazar, IPC Governing Board Member said, "In many corners of the world, there is still a lot of underdevelopment for adaptive sports, and this should happen at all levels. How many schools in the world are giving kids with disabilities a differential approach in their integrated physical activity class? This requires capacity-building. We have some guidelines at IPC, a wonderful programme called 'I'm Possible,' that provides schools at the grassroots level with different tools so that teachers would know how to include kids with different types of disabilities. But I'm sure there are other fantastic frameworks out there."

UN Deputy Secretary General, Amina J Mohammed, stated, "15 per cent of the global population are people with disabilities who face physical and social barriers and false stereotypes of dependence and incapacity. Because of these practices and perceptions, they're more likely to be excluded from education, employment, community life, and opportunities of all kinds. I'm, therefore, delighted to be part of the We the 15 campaign, the biggest ever movement aimed at challenging and changing this."
The Honourable Carla Qualtrough, Canada's Minister of Employment, Workforce Development and Disability Inclusion and Paralympian, said, "I come from the Paralympic Movement and without it, I wouldn't be where I am today. I strongly believe that the Paralympic Movement is a driver for social change and a catalyst for disability inclusive employment. It's a rich topic and something that I am super passionate about.
"My parents spent my childhood challenging the systems that excluded me and then addressing the barriers I faced as a person with a disability. I understood early on that the world wasn't built for people like me, certainly not with my needs in mind. I would have to insist that my needs be taken into consideration, and I learned that people would always make assumptions about what I could and could not do. 
"If we could design a sport system inclusively, why, then, couldn't we design other systems this way?  Transportation, education, health care, employment?  And I became fascinated with this idea. It taught me that the barriers I faced were not as a result of my disability; they were a result of how our systems were designed.  I wasn't broken, our systems were.  And it taught me that my voice, the voice of a person with a disability, mattered and should be at the decision-making table.  So, thank you, Paralympics."
While describing the highlight of Tokyo Games, Paralympian Rachel Latham who has been a part of the media team for the past four events, recalled, "There weren't any spectators due to COVID rules. However, the athletes were all getting behind each other. So, even though they didn't have the crowds cheering them on, they did have the support of their fellow athletes and that really helped them win those medals."
The UN High Commissioner for Human Rights, Michelle Bachelet added, "Community living and community support for people with disabilities should be viewed as an essential component of development. The UN system, service providers, civil society and donors need to unite behind this call if we want to build back better and leave no one behind."
Gabriela Ramos, UNESCO's Assistant Director for Social and Human Sciences advocated, "Sport really has a role in transforming society. It's a true vector of equality. Sport should be for everyone, especially those living with disabilities."
Discussing employment opportunities Neil Milliken from Atos added, "There is always a debate as to where you put the function of delivery for accessibility in an organisation. There is an owner within each part of the business and it's coordinated."