IPC Board Member among four Paralympic inductees of USOPC's new Hall of Fame class
Muffy Davis, Trischa Zorn-Hudson, David Kiley and the 2002 Paralympic ice hockey team were inducted into the USOPC Hall of Fame in June 2022
30 Jun 2022
Imagen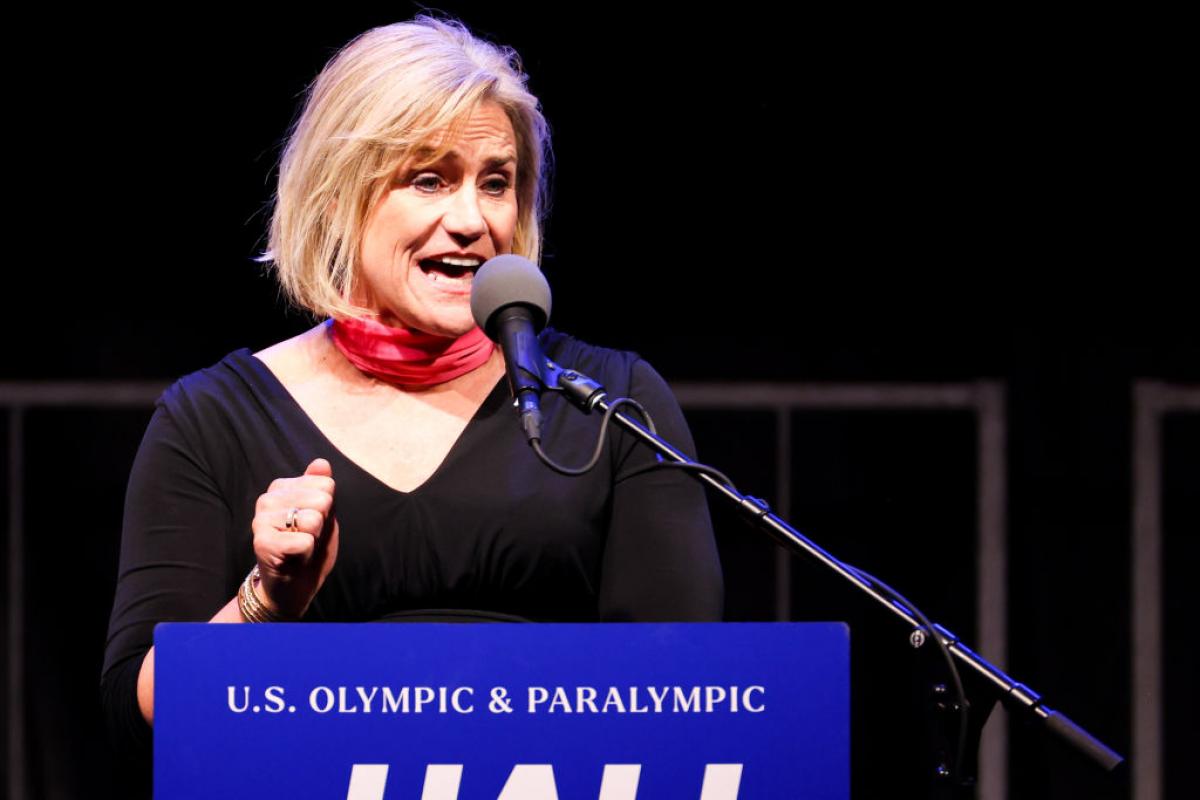 ⒸEthan Mito/Getty Images
By IPC
Muffy Davis, seven-time Paralympic medallist and International Paralympic Committee Board Member, was inducted into the United States Olympic & Paralympic Hall of Fame at a ceremony held on Friday, 24 June.
Davis was among 12 individuals in the Class of 2022, which also included swimmers Michael Phelps and Natalie Coughlin, alpine skiers Lindsey Vonn and Gretchen Fraser, footballer Mia Hamm, figure skater Michelle Kwan, hurdler Roger Kingdom, tennis player Billie Jean King, and basketball coach Pat Summitt. 
Paralympians also featured prominently among the inductees. In addition to Davis, a Para alpine skier and Para cyclist, new Hall of Fame members included Para swimmer Trischa Zorn-Hudson, the 2002 Paralympic Para ice hockey team, and Para alpine skier, Para track and field athlete and wheelchair basketball player David Kiley.
Two teams were also recognised: the 2002 Paralympic ice hockey team and the 1976 women's 4x100m freestyle relay swimming team.
"It's a distinct honor to welcome the class of 2022 into the U.S. Olympic & Paralympic Hall of Fame and to celebrate their remarkable individual and team achievements as representatives of Team USA," said Sarah Hirshland, CEO of the USA Olympic & Paralympic Committee (USOPC). "Induction into the Hall of Fame adds to the tremendous legacies of these great athletes and teams, and also memorialises the contributions of those members of the 'team behind the team' who dedicated themselves to helping Team USA achieve success on and off the field of play."  
Muffy Davis' induction marks the first time that a Para cyclist is represented in the U.S. Olympic and Paralympic Hall of Fame. This was also the first representation for Para ice hockey.
Davis is a seven-time Paralympic medallist across two sports. She has competed at Nagano 1998, Salt Lake City 2002 and London 2012 and has also promoted the Paralympic Movement as an ambassador, volunteer and member of several committees, including the IPC Governing Board member, the USOPC Governing Board and USOPC Paralympic Advisory Council.
Trischa Zorn-Hudson is the most decorated Paralympic athlete of all time, having competed in seven Paralympic Games, dating back to 1980, and winning 55 Paralympic medals, including 41 gold. 
Kiley is a six-time Paralympian and a Paralympic champion across three sports. He has also coached wheelchair basketball at three additional Paralympics.
The USA Para ice hockey team which won gold at the home Paralympic Games in 2002 was recognised for earning the USA its first ever Paralympic title in the sport. The players achieved this through an undefeated six-game journey to the top of the podium. 
The Hall of Fame inductees were selected through a voting process, which involved Olympic and Paralympic athletes, members of the USA Olympic and Paralympic family, as well as fans. More than 432,000 fan votes were cast this year.
The Class of 2022 was the 17th to be inducted into the U.S. Olympic and Paralympic Hall of Fame. The full list of Hall of Fame inductees, going back to the first class in 1983, can be found here.