IPC mourns Glenn Tasker's passing
The former Paralympics Australia President passed away on 15 August
15 Aug 2019
Imagen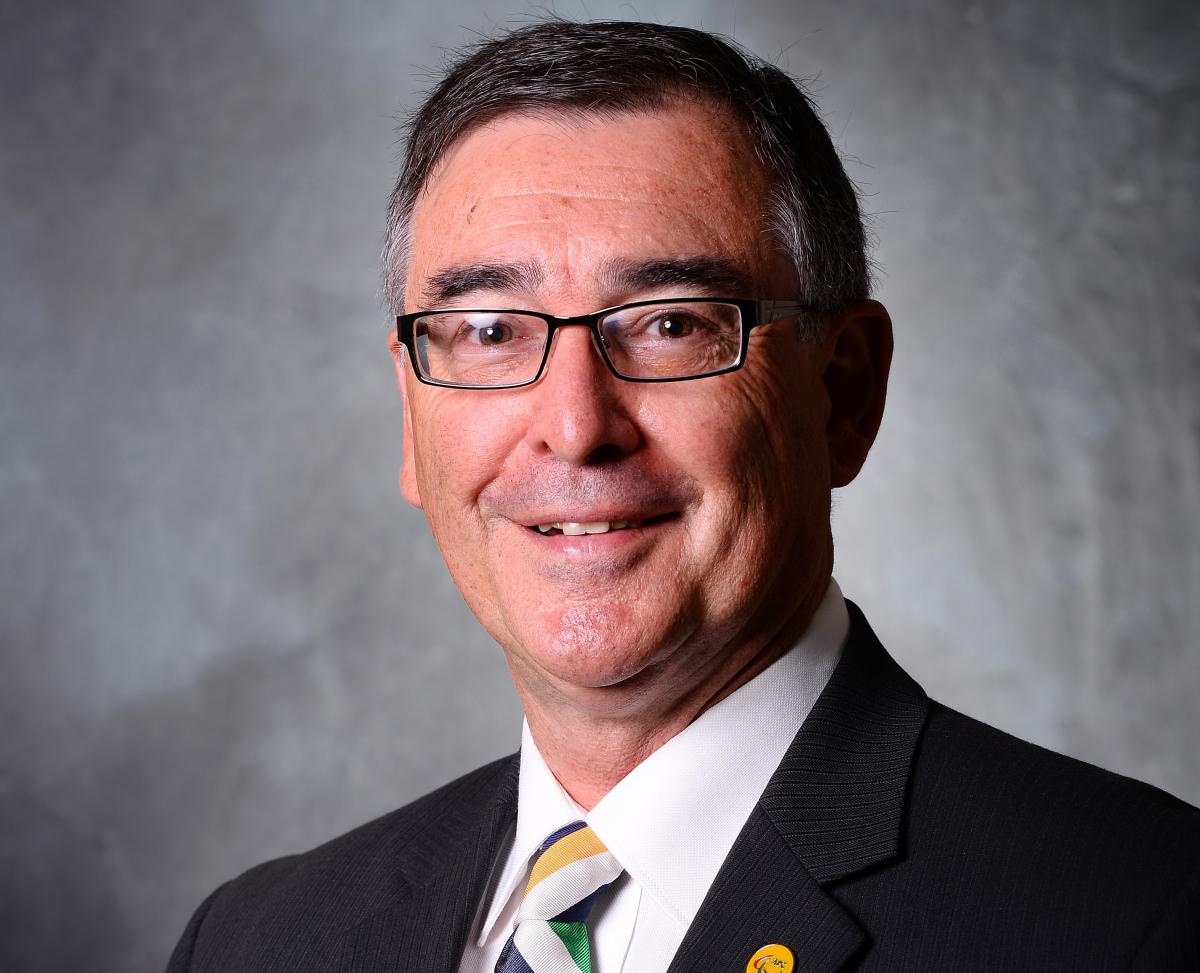 ⒸParalympics Australia
By IPC
The International Paralympic Committee (IPC) led by its President Andrew Parsons has sent its condolences to the family, friends and colleagues of Glenn Tasker, the former President of Paralympics Australia who died on Thursday following a sudden illness.

Tasker, 67, joined the Board of Paralympics Australia in 2008 and served as President from 2013 until his retirement in 2018.  He also served as the Vice Chairperson of the World Para Swimming Sport Technical Committee between 2009 and 2015.

Parsons said: "Glenn Tasker was an exceptional individual, much loved by all who met him and greatly admired and respected by all those who worked with him.  The thoughts of the whole Paralympic Movement are with Glenn's family, friends and colleagues at this terribly sad time.

"His contribution to the Paralympic Movement was immense.  As a fantastic leader he excelled in his role as President of Paralympics Australia, working with his Board of Directors and staff to restore organisational strength and financial stability in an organisation that was going through a rough patch between 2014 and 2015.

"Today Paralympics Australia is widely regarded as one of the strongest and most well respected National Paralympic Committees in the whole Paralympic Movement and this is one of the many legacies Glenn will leave.

"As Vice Chairperson of the World Para Swimming Sport Technical Committee he made a huge contribution to the sport and played a key role in its development, particularly in Australia for many years.

"Not only was Glenn great at his job, but he was also a wonderful warm person, a friendly social man who possessed a tremendous ability to get the best out of everyone.  He will be sorely missed by all those who knew him."


"A wonderful leader, colleague and friend"

Paralympics Australia President Jock O'Callaghan said: "We are devastated to learn of Glenn's loss. The thoughts of every Director and staff member at Paralympics Australia are with Glenn's wife Henny, their children and loved ones.

"Everyone within our organisation is in debt to Glenn's contribution to the Australian Paralympic movement over many years. He was a wonderful leader, colleague and friend to so many people around the world.

"He was also at the helm for three successful Paralympic Games campaigns which saw the Australian Paralympic Team achieve its targets of a top five result at the Rio 2016 Paralympic Games and top 15 results at the PyeongChang 2018 and Sochi 2014 Paralympic Winter Games. At PyeongChang 2018, the Australian Paralympic Team achieved its best medal result at a Paralympic Winter Games in 16 years.

"During Glenn's tenure, Paralympics Australia was also able to secure the Seven Network as a broadcast partner for Rio 2016 and PyeongChang 2018. As the first-ever commercial television network deals for Australian Paralympic sport, the benefits have been far-reaching, including the continued growth of our largest ever suite of corporate partners.

"All of these accomplishments mean Glenn will always hold a special place in the Australian Paralympic Movement and rightfully so."

"A beautiful family man and incredible sports administrator"

Paralympics Australia Chief Executive Lynne Anderson said Tasker's loss will be felt deeply for a long time.

"I'm consumed by sadness. My heart goes out to Henny and their entire family.  Glenn was a beautiful family man and also an incredible sports administrator. I loved working with him and for him," Anderson said.

"His true strength was his ability to connect with people from all walks of life. Whether he was in the Board room or in the dressing room with athletes during competition, he understood people and knew how to get the best out of them while always having their best interests at heart. I greatly admired that quality in him.

Chair of Paralympics Australia's Athlete Commission Annabelle Williams is a two-time Paralympic swimmer who worked closely with Tasker over many years as an athlete, administrator and Paralympics Australia Board Member. 

"Glenn really was so passionate about Paralympic sport and particularly Paralympic athletes," Williams said.

"From his days as CEO of Swimming Australia, I know he was hugely instrumental in bringing Para-swimming into the mainstream and he was then able to do that on a broader scale across all Para sports so brilliantly in his role with Paralympics Australia.

"From an athlete's perspective, Glenn always took the time to get to know our athletes, to talk to them and to be available to them and that is what we all loved most about him"

 


Tasker's involvement in Paralympic sport began during his time as Executive Director of Swimming NSW (1990-98). He was instrumental in the introduction of events for swimmers with disabilities into the NSW Age Swimming Championships, the first state championships in Australia to do so.

He went on to become the Swimming Competition Manager at the Sydney 2000 Olympic and Paralympic Games (1998-2000), before serving as Chief Executive Officer of Swimming Australia (2001-2008).

During his time at Swimming Australia, he assisted with establishing the swimming Paralympic Preparation Program, working with both Paralympics Australia and the IPC to achieve better outcomes for swimmers with a disability. The program continues to be a flagship for Para sport integration within national sporting organisations to this day.

He received the Australian Sports Medal in 2000 and the Australian Institute of Sport's Service to Sport award in 2017.