Tasker elected new APC President
The Board of Directors of the Australian Paralympic Committee (APC) has unanimously elected Glenn Tasker as its new President.
12 Dec 2013
Imagen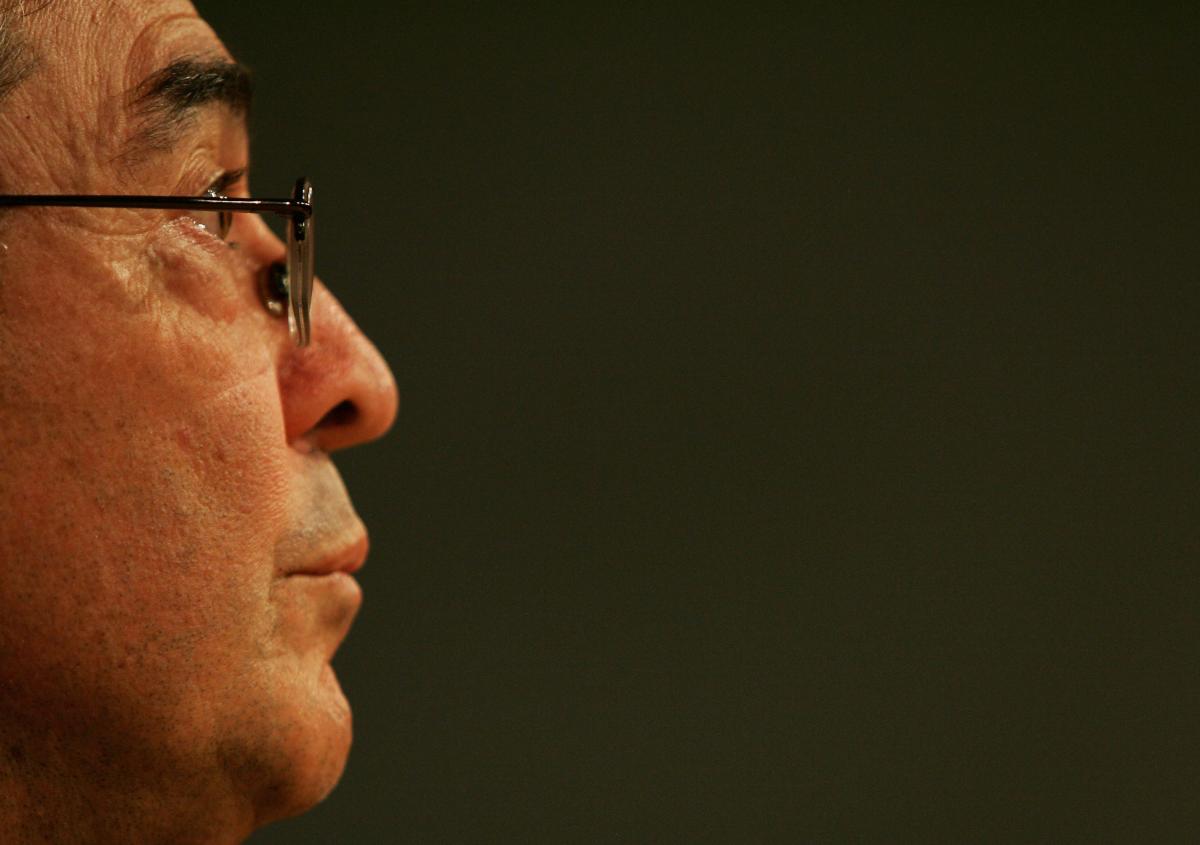 ⒸGetty Images
By APC
"I'm shocked but thrilled to be elected to this position"
Tasker was elected to the role at an APC Board meeting on Thursday (12 December) afternoon, immediately following the 2013 APC Annual General Meeting at Sydney Olympic Park.
An APC Board Member since 2008, Tasker moves into the Presidency vacated by Greg Hartung AO, who retired after 17 years of distinguished service on the APC Board, 16 as President.
In acknowledging the great honour of leading the APC, Tasker said he was now looking forward to building on the significant work and outstanding results delivered during Hartung's tenure.
"I'm shocked but thrilled to be elected to this position," Mr Tasker said.
"Greg has left huge shoes to fill. He is not just a legend in Paralympic sport, but a legend of Australian sport. He has an amazing history and the APC has been extremely fortunately to have had someone of Greg's stature as its chairman and champion over the past 16 years."
With more than 23 years' experience in sports administration, Tasker's involvement in Paralympic sport began during his time as Executive Director of Swimming NSW (1990-98). He was instrumental in the introduction of events for swimmers with disabilities into the NSW Age Swimming Championships, the first state championships in Australia to do so.
He went onto become the Swimming Competition Manager at the Sydney 2000 Olympic and Paralympic Games (1998-2000), before serving as Chief Executive Officer of Swimming Australia (2001-2008).
In 2008, he was elected to the APC Board and was also appointed Chief Executive Officer of Tennis NSW before his retirement from the role earlier this year. Internationally, Tasker holds the position of Vice-Chair of the International Paralympic Committee's Sport Technical Committee for Swimming.
"I think from a sport point of view, the APC is currently doing just about everything right. My focus initially will be on the governance of the Board," Mr Tasker said.
"There are some processes that we need to review in terms of how we evaluate the performance of our Board, and how we supplement the skills of our Directors by perhaps co-opting other Directors.
"Another key objective for us in the short term is to set new Terms of Reference so the Board is very clear on how they operate."
With Doug Denby joining Mr Hartung in retirement after 17 years' service on the APC Board as Finance Director, the two new members elected to the Board were Darren Peters and David Baker.
Baker and Peters join existing Board Members Paul Bird, John Croll, Nick Dean, Steve Loader, Joyce Parszos and Troy Sachs who all retained their positions unopposed. Croll and Parszos were elected Vice Presidents by their fellow Board Members.
"There is a lot of stability on this Board. There is a huge amount of experience from past Paralympic Games and we have an extensive knowledge of the Australian sports system at all levels.
"With our two new Directors, they will bring a lot fresh views and enthusiasm," Tasker said. "Darren knows a lot about the Australian sports system and in particular, the Australian Paralympic Committee, having previously served as the organisation's Chief Executive. And David is such a well-known business man in South Australia. He will be a great asset to us in terms of opening doors and also with his experience with corporate governance.
"Our objective will be to ensure that we are governing in the Board Room and letting the staff get on with running the business, which is a very significant business."