IPC podcast: Bebe Vio on defiance
Paralympic wheelchair fencing champion is the final guest of the podcast's series
08 Jan 2021
Imagen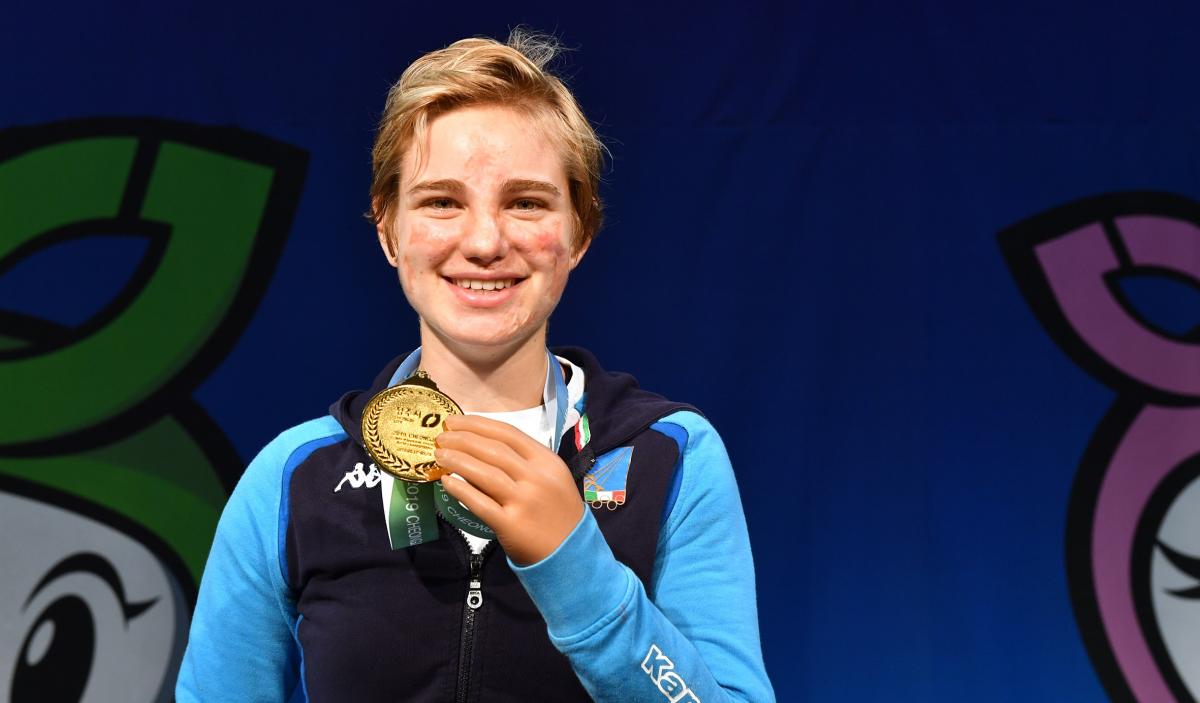 ⒸAugusto Bizzi | IWAS
By IPC
Italy's Bebe Vio made a huge impression at the 2016 Paralympic Games with her unforgettable celebration after winning gold - but it is her defiance that helped her reach the top. Now, one of the most recognisable Paralympians of all-time is the guest for the final episode of the series on "A Winning Mindset: Lessons from the Paralympics." 
Contracting meningitis aged 11, Vio had both arms and both legs from the knees down amputated. An able-bodied fencer before her illness, Vio found her way back to the sport she loved. Not only did she become a wheelchair fencing Paralympic and world champion, but she also starred in last summer's Netflix hit 'Rising Phoenix.'  Her incredible defiance and ability to challenge perceptions have been with her throughout her journey. 
"They used to tell me it was impossible. 'You cannot do that because you have a disability, you cannot do that because of your prosthetics.' Every time I find this situation, is the moment I really enjoy it, because I must do that. I'm gonna do that. Maybe I need much more time and tries, but it's the moment I wake up so much and I say 'OK, I must do that.'" 
In the podcast, Vio also discusses the Rising Phoenix, a film charting the phenomenal history of the Paralympic Games through the lives of the athletes who make it one of the greatest events on earth. 
Other topics include Vio's non-profit organisation Art4Sport, carrying the Paralympic Torch and dinner in the White House with former US President and First Lady Barack and Michelle Obama.  
Learning topics for this episode include defiance, pushing boundaries, personal development and resilience, and the full interview transcript with Bebe Vio is available online.