IPC podcast 'A Winning Mindset' nominated for Webby Awards
First series of A Winning Mindset: Lessons From The Paralympics continues garnering international recognition 
21 Apr 2021
Imagen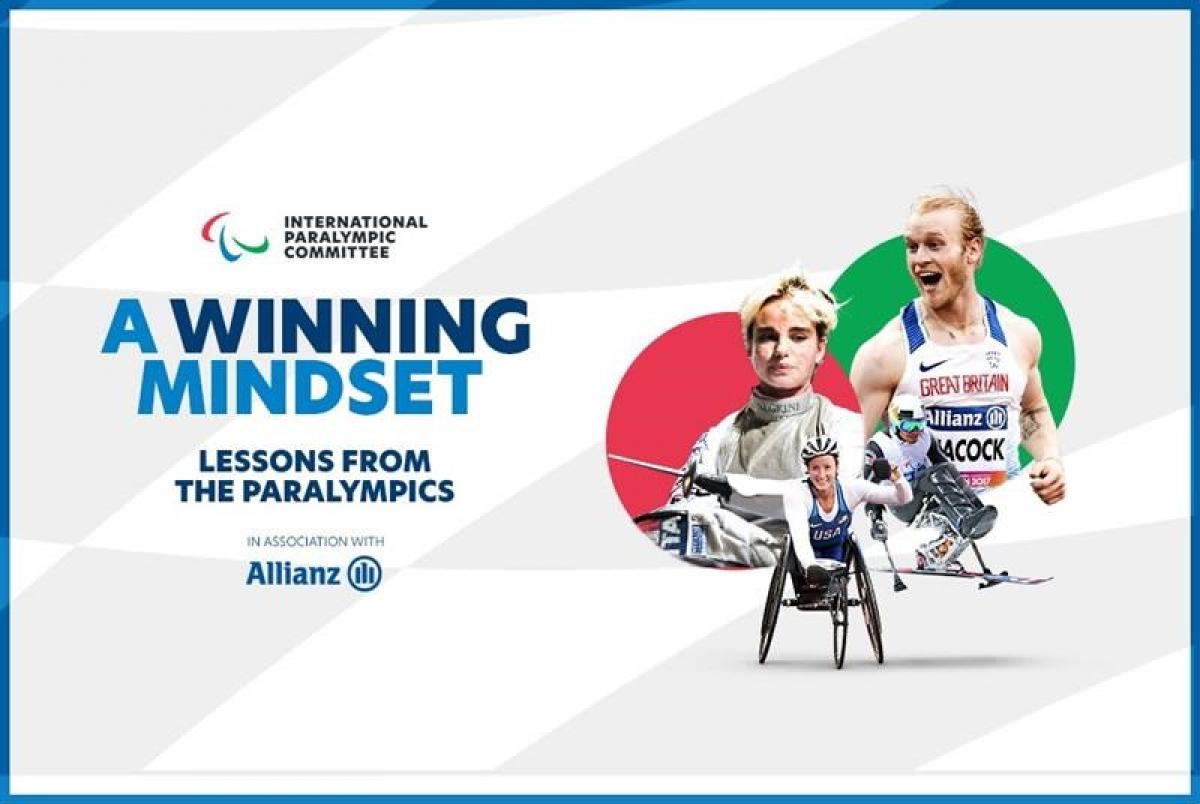 By IPC
The voices and life lessons spoken by Paralympic athletes continue to be heard as the podcast A Winning Mindset: Lessons From The Paralympics picked up its second awards nomination of the year.
The nominees of the Webby Awards, which recognises the best websites, podcasts, apps and other Internet services, were announced on Tuesday (20 April), and saw the International Paralympic Committee's (IPC) official podcast supported by Allianz up for the Best Branded category.  
A Winning Mindset is under the Webby People's Voice Awards, where fans have until 6 May to vote and winners will be revealed on 18 May. Star-studded nominees across different podcast categories include Oprah's Book Club, Conan O'Brien Needs a Friend and On Purpose with Jay Shetty. 
Craig Spence, IPC Chief Brand & Communications Officer, said: "To be shortlisted for such a prestigious global award alongside some stunning celebrity names and brands is not just testament to the outstanding work by the team behind the podcasts, but recognition of the stunning stories that Para athletes told during the series.
"During the pandemic, the stories of resilience, positivity and mental strength told by the world's leading Para athletes have shone through and we are grateful to Allianz for their support in making this series possible."
Podcast's presenter Andy Stevenson, who has reported on Paralympic Games since 2012, said: "I'm really delighted that the Paralympic Games' first ever official podcast has been recognised in this way. It's a great team effort to produce the pod and an honour to speak to such a wide range of brilliant athletes and fascinating people."
Produced in collaboration with Livewire Sport and launched in August 2020, A Winning Mindset was also shortlisted for the 2021 Ambies Awards' Best Interview Podcast category. The accolade celebrates excellence in audio and will unveil its winners on 16 May. 
Each of the 20 podcast episodes dug deeper than the Paralympian's on-field accomplishments as they shared experiences that can benefit the audience's everyday life, such as self-acceptance, mental health and body image.
French wheelchair basketball player Grace Wembolua boldly recollected her trauma of an arson attack and her journey to becoming a body-image influencer. Australian goalball player Meica Horsburgh discussed how she recovered from a dark moment in life, and her episode became the top performing with over 30,000 listens. 
Among other guests were Paralympic champions Jonnie Peacock of Great Britain and the USA's Tatyana McFadden; and Breaking Bad TV series star RJ Mitte.
The first series achieved over 100k+ downloads and received interaction from National Paralympic Committees, International Federations and notable social media personalities such as Australian comedian Adam Hills and British broadcaster Clare Balding OBE. 
Fans can vote for A Winning Mindset: Lessons From The Paralympics on the Webby Awards website.