IPC President becomes castaway on Desert Island Discs
Sir Philip Craven will feature on the long-running BBC radio programme where he has to choose his eight favourite songs.
02 Dec 2016
Imagen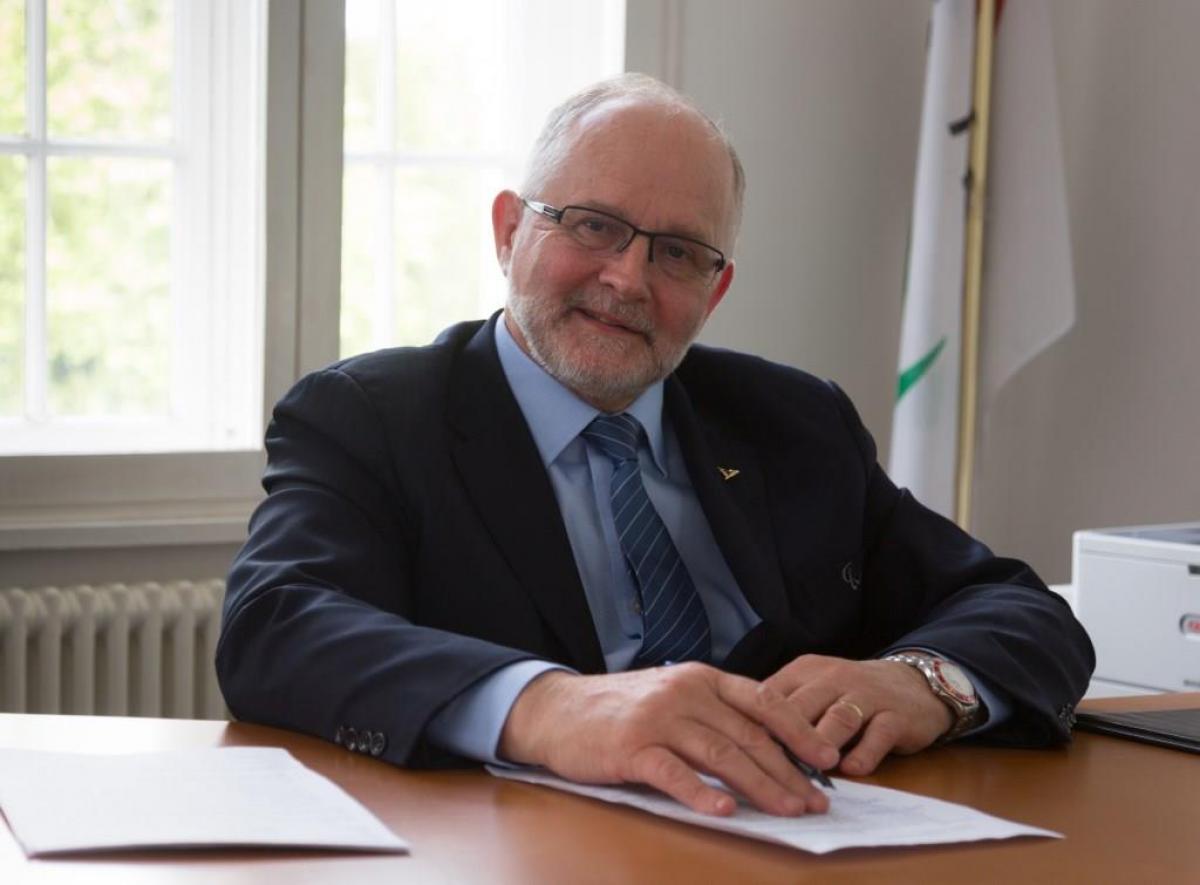 ⒸIPC
By IPC
International Paralympic Committee President Sir Philip Craven will become the latest castaway in the legendary British radio show Desert Island Discs on Sunday (4 December).
The premise of the show, which has been running for nearly 75 years on the BBC, is to ask celebrities, musicians, politicians and people of note from public life to choose eight songs which they would take to them to a desert island.
Thousands of people have been featured over the decades, including Elton John, Whoopi Goldberg, George Michael, Yoko Ono and Bill Gates. It is presented by journalist and broadcaster Kirsty Young.
"It's quite an honour to be asked to go on Desert Island Discs," Sir Philip said. "It's become part of the heritage of the BBC and BBC Radio. It was a really good experience."
Sir Philip said he has chosen songs from across the musical spectrum and that it was not difficult to choose his list.
"It wasn't just my favourite songs. It was my favourite songs that mean something. You don't just think back to the songs, you think back to what you were doing at the time, like when I first got a multi-disc record player with an auto changer so you could put about eight singles and play one after the other.
"It takes you back to that time and then you move to LPs and things. But I've not progressed to listening to music off my phone just yet!"
Sir Philip also said that listeners to the show, which will air on BBC Radio 4 at 12:15 (CET) on Sunday, can expect to hear songs related to pivotal times in his life, such as when he met his wife Jocelyn.
Confessing to be a big music fan, Sir Philip looked ahead to when he will have more time to listen to his record collection following the end of his Presidency.
"I've got them all here. When I finish with the IPC, I'm going to be playing quite a lot of those."