#IWD2016: Supporting women to make an impact
Majida Sabir Albalushi from the Oman Paralympic Committee and Petra Huber from the Austrian Paralympic Committee talk about their experiences of WoMentoring.
08 Mar 2016
Imagen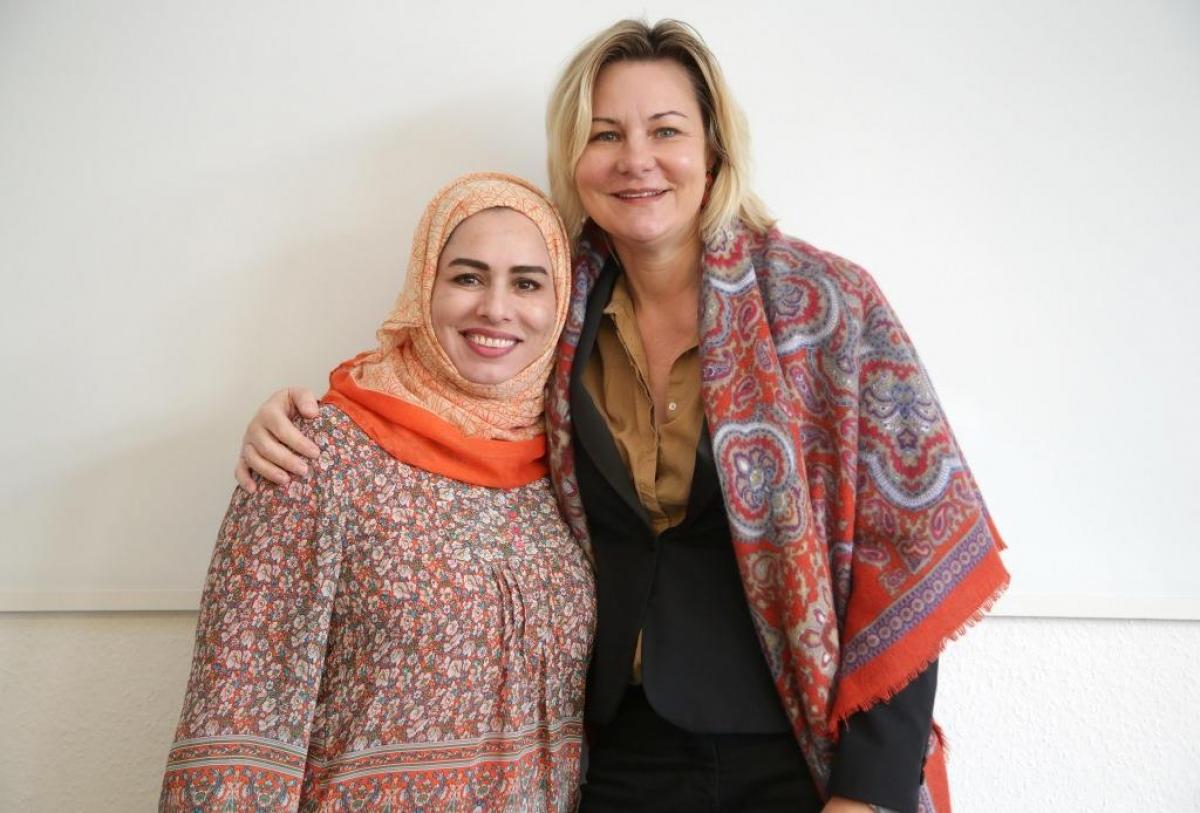 ⒸJoern Wolter for the IPC
By IPC
As part of the International Paralympic Committee's (IPC's) celebrations for International Women's Day 2016, Paralympic.org spoke to Majida Sabir Albalushi from the Oman Paralympic Committee and Petra Huber from the Austrian Paralympic Committee.
Albalushi and Huber were participants in the IPC's recently concluded WoMentoring programme, which partnered a more experienced or knowledgeable leader with an emerging female leader from within the Paralympic Movement for an 18-month long mentoring relationship.
Albalushi was the mentee and Huber the mentor. They spoke about their experiences of WoMentoring at the end of the programme.
Paralympic.org: Why did you get involved in WoMentoring?
Majida Sabir Albalushi (MSA): First of all, when I applied, I read that the programme was not for Arab countries, mainly for Europe. But when I was reading the objectives of the programme, I was so interested so I tried. I emailed the IPC and they confirmed that they had a slot for me. I was so happy. The objective to build the relationship and the leadership of women [in the Paralympic Movement] was a great opportunity for me because I was very new to the Paralympic Movement at that time. I was with [National Paralympic Committee] NPC Oman for two or three months.
This is a good opportunity to gain experience and to learn from other women in other regions and to develop my leadership skills.
Petra Huber (PH): I have been involved in the Austrian sports community for 25 years and I had the experience that there are not many women around. We have some executive boards completely without women. I thought we have to change it and improve it.
We have many working groups in Austria also about gender equality regarding the European Union action plan, and when I saw this project from the IPC I was convinced that it is a good project and that I have to be part of it.
Paralympic.org: Has it lead to success so far?
MSA: Yes! The goals which I have planned, I have achieved them. Of course, I faced some challenges and some difficulties but I am very satisfied about what I have achieved. Of course, this was with the support of my mentor and of other people around me. The difficult situation I have faced, when I reflect that, I think that I have learned from it. I know how to plan my future to achieve my goals.
Paralympic.org: Will you stay in touch?
MSA: Of course! It's not just a mentor-mentee relationship. We can be in touch in the future. Maybe Petra will come and visit me in Oman!
Paralympic.org: What have you learned about yourself?
PH: I have learned about different cultures and religions and I had some good personal experiences.
Paralympic.org: Why are these programmes important?
PH: I think women have to be more visible in decision-making bodies.