Wafula Strike helps grow Movement's female influence
Paralympian and campaigner has been working with Tinatin Revazashivili as part of a project aimed at getting more women into leadership positions in the Paralympic Movement.
08 Mar 2016
Imagen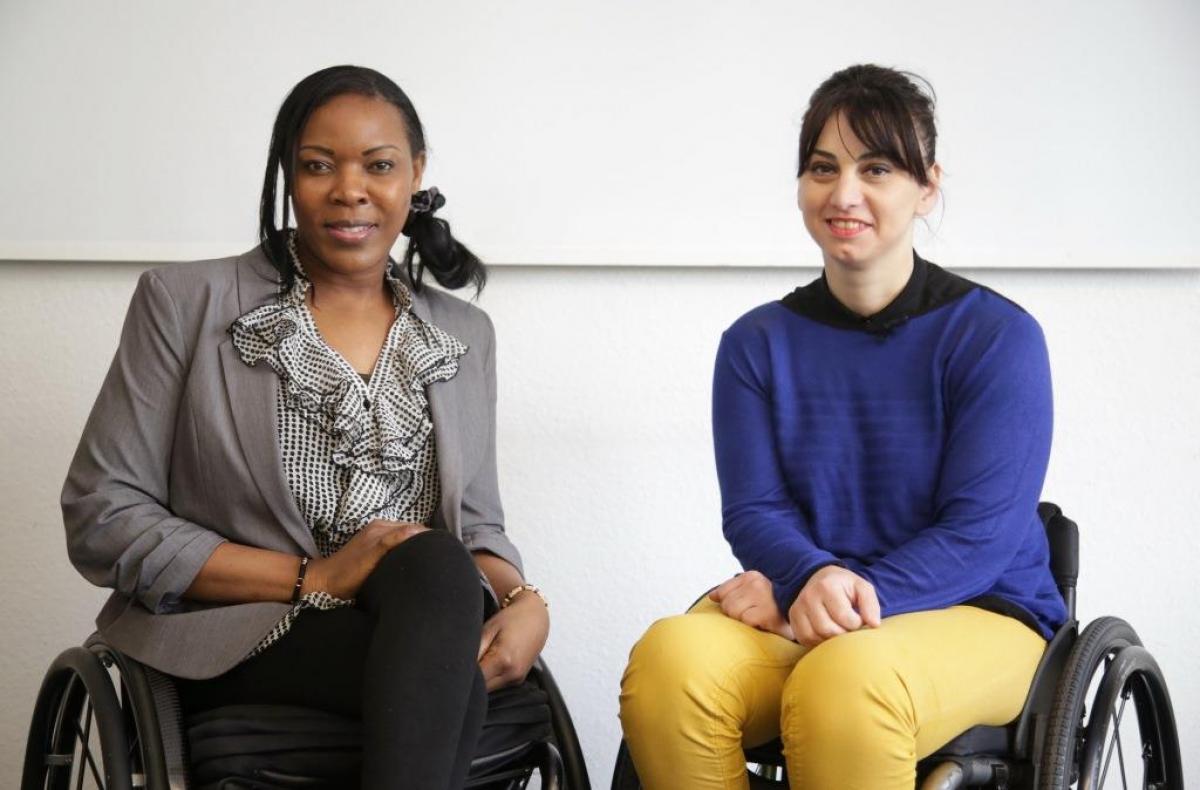 ⒸJoern Wolter for the IPC
By IPC
Prolific Paralympian and campaigner Anne Wafula-Strike MBE has described the exceptional progress of Georgian Tinatin Revazashivili, who she has been working with as part of the International Paralympic Committee's WoMentoring project.
WoMentoring partnered a more experienced or knowledgeable leader with an emerging female leader from within the Paralympic Movement for an 18-month long mentoring relationship.
Speaking at the wrap-up event for WoMentoring ahead of International Women's Day (8 March), Wafula Strike explained why she got involved.
"I wanted to join the WoMentoring because I wanted to share my knowledge. I have something to pass on. When I was paired with Tinatin from Georgia, this was a perfect match," she said.
In the time that Revazashivili's has been involved with Wafula Strike, she has become a certified coach, is training a boccia team and has also become an advocate for the rights of people with an impairment in her country.
"The Paralympic Movement in Georgia is very young and I decided to go through this because I think it is important to fight for women's rights in this sport," Revazashivili's said. "I want to start this in Georgia also for all women in sport."
Her early successes mirror that of Wafula Strike, who was born in Kenya and experienced inequality as both a woman and person with an impairment after she contracted polio at the age of three.
Wafula Strike would go onto to become a wheelchair racer for Kenya and later Great Britain after becoming a citizen in 2006.
"Some of the problems I experienced in Africa are the same problems that she [Revazashivili] is experiencing now in Georgia," Wafula Strike said. "For me to share with her how to overcome these difficulties and grow as a person and also be able to grow your Movement and to support other women in your country, this is very important."
Revazashivili agreed that her relationship with her mentor had helped her to reach her goals: "All these people who have big experiences in sport and in the Movement helped me to achieve much more in my country.
"I wanted to build up a network, to get new information and experiences and I am now sharing all this information."
Wafula Strike said it is important to stay positive in the face of adversity, as she has done throughout her life.
"I'm so impressed with how Tinatin has come on and despite some of the challenges she has faced, she's actually just shown that sometimes if things are being thrown in your way, you can use these barriers to make yourself stronger!"