Jakub Krako, Adam Hall look to defend slalom titles
The men's slalom races will feature across all three classes on Day 6 at Sochi 2014.
13 Mar 2014
Imagen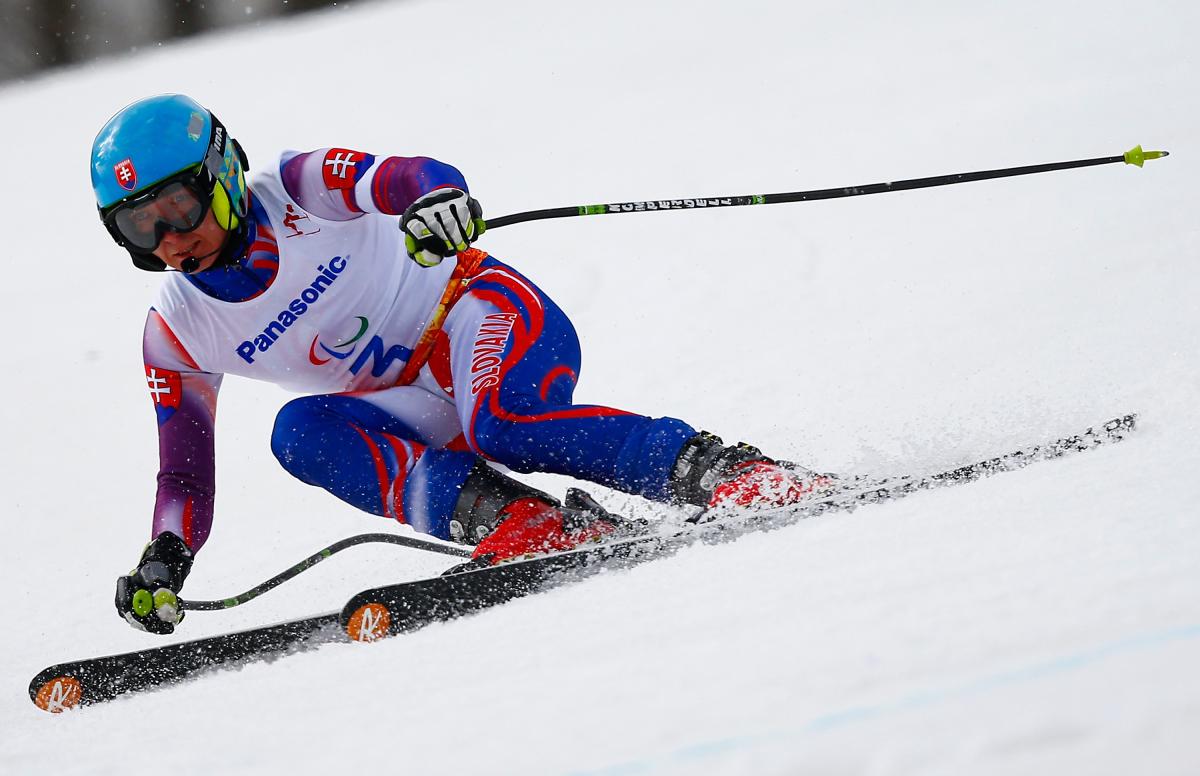 ⒸGetty Images
By Justin A. Rice | For the IPC
To defend his slalom title Jakub Krako, will have to fend off Ivan Frantsev of Russia, who won the event at the 2013 IPC Alpine Skiing World Championships.
Slovakia's Jakub Krako and New Zealand's Adam Hall hope to defend their titles in the men's slalom visually impaired and standing classes, respectively, on Thursday (13 March) at 15:00 (MSK) at the Rosa Khutor Alpine Centre at the Sochi 2014 Paralympic Winter Games.
Krako, who put an end to his recent medal drought by winning the men's super-G visually impaired class in 1:20.58 in Sochi, has every intention of winning more medals before the week is over with his guide Martin Motyka.
"I was second in Vancouver (in super-G) now I am first," said Krako, who also won gold in the giant slalom, super-combined and slalom at the Vancouver 2010 Games. "This is one of the best races of my life and one of the happiest days of my life.
"It wasn't easy to get this gold. There were difficult turns and gates. Every day of the last four years I've worked hard to get this medal. I'm proud of myself. I'm going to have a rest, but here in Sochi I'm going to get more medals."
To defend his slalom title Krako, will have to fend off Ivan Frantsev of Russia, who won the event at the 2013 IPC Alpine Skiing World Championships. So far in Sochi, Frantsev's best result is a respectable fifth-place finish in super-G.
Spain's Jon Santacana Maiztegui, the USA's Mark Bathum and Canada's Chris Williamson will also feature in the event.
Hall, who will be looking to redeem himself after he failed to finish the super-G, is no stranger to bouncing back. During the final of the standing slalom in Vancouver, he fell on to his side after making a gate but managed to recover to win gold.
Hall also carried the flag for New Zealand at the Opening Ceremony.,
"I'll walk out there with great pride and swing that flag with the best of my ability," he said before the Ceremony, "and with great pride and courage and determination to represent our country."
Hall will be challenged by France's Vincent Gauthier-Manuel, who will be itching to get back on the podium after he was third in the downhill and fourth in the super-G. Austria's Matthias Lanzinger, Australia's Mitch Gourley and Switzerland's Michael Bruegger also have the potential to podium.
In the men's slalom sitting, Canadian Josh Dueck is looking to upgrade the silver he won in the event in Vancouver to gold in Sochi. He opened his games with an emotional win on Saturday, taking the silver in downhill on the 10th anniversary of the day he lost the use of his legs. The 33-year-old former freestyle skier was working as a coach in British Columbia in 2004 when he overshot the landing while demonstrating a front flip and fell 30m. The fall broke his neck and spine, severing his spinal cord. When he regained consciousness, Dueck couldn't feel his legs.
"Ten years ago today I broke my back and it's a very powerful moment of time," said Dueck, who in 2013 became the first person to perform a backflip in a wheelchair. "Moving forward in life is very important and I'm proud of that."
He will be challenged by Japan's Akira Kano, who has won the downhill and super-G so far in Sochi, and Kano's teammate, Taiki Morii, who took slalom silver at the 2013 World Championships.