Jung Jun Kim wants to show 'rice power'
South Korean badminton player targets double gold at home World Championships.
26 Jul 2017
Imagen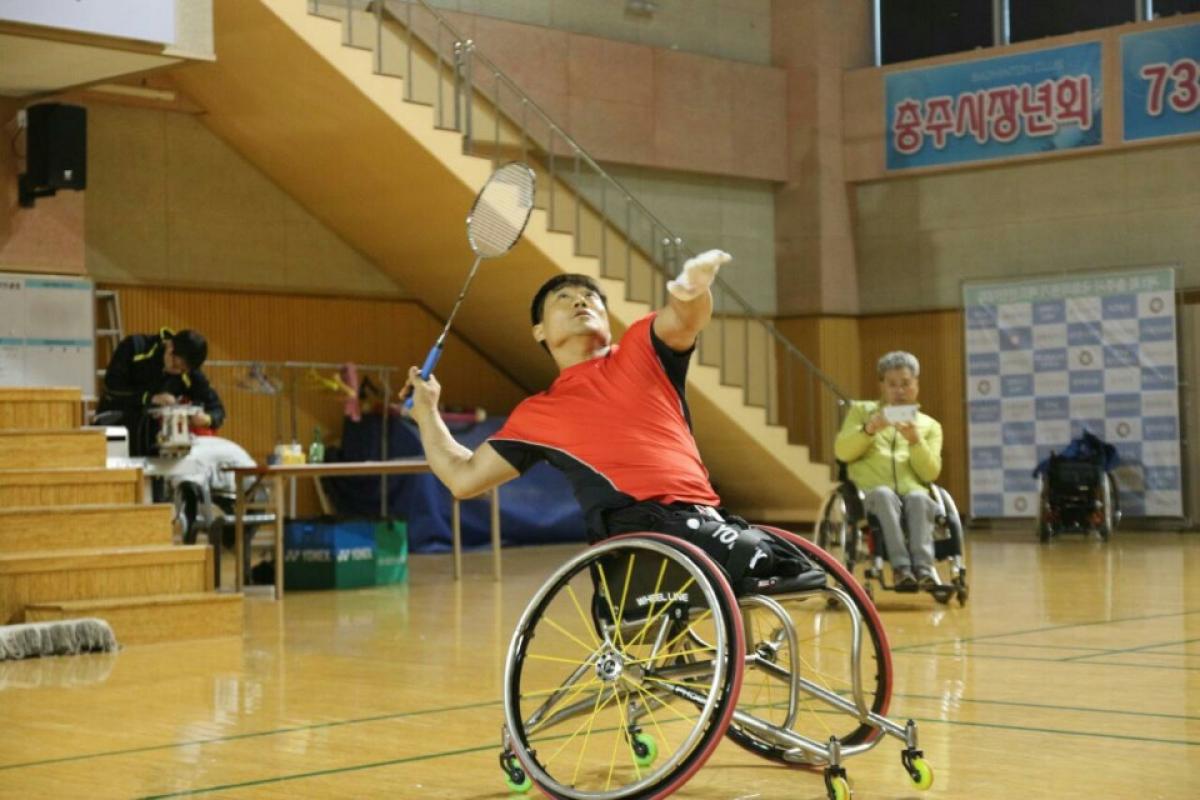 ⒸEJ Monica Kim
By By EJ Monica Kim | For the IPC
"Authentic Korean meals will help me to maintain my best shape, as we Koreans usually say, we live off 'the rice power.'"
Jung Jun Kim is taking it upon himself to give South Koreans reasons to watch Para badminton. As the No. 1 ranked player in the men's singles WH2, Kim knows all eyes will be on him when the 2017 Badminton World Federation (BWF) Para Badminton World Championships comes to Ulsan, South Korea, from 21-26 November.
"I have a great responsibility to represent my nation at such a big event held in home," Kim said. "[The] home ground's favourable condition will enable me to concentrate on each game completely. In particular, authentic Korean meals will help me to maintain my best shape, as we Koreans usually say, we live off 'the rice power.'
"Also through outstanding performance, I hope to engage more people to get to know about the sport."
Kim is gearing up for two gold medals in the men's singles WH2 and doubles WH1-WH2 events. So far this season, the South Korean looks like he is on track to do just that.
He won gold in both the singles and doubles at the Thailand Para Badminton International 2017 and Spanish Para Badminton International 2017.
"These days I have extra individual training sessions. However the most important thing for me is to prevent injuries to my fingers and shoulders which I often sustained, resulting from using wheelchair techniques," he explained.
Road to success
Although the 39-year-old is dominating the international scene now, it has been a hard road to get there.
He took up Para badminton in 2007, after both his legs were amputated following a machine accident at his workplace in 2005.
"The sport gave joys of life as well as a chance for a fresh start of my life to me who was in deep sorrow," he said.
He was selected for the national team for the first time at the Asian Para Badminton Championships 2012 in Yeon Ju-Gun, South Korea. In the international debut, he claimed WH1 gold after defeating fellow teammate Sam Seop Lee.
He was then reclassified as a WH2 athlete for the 2013 Spanish International.
"The BWF Para Badminton World Championships 2013 was my most memorable event, because I reached top again in my new classification WH2 with two gold medals."
Moreover the following year the sport was included in Tokyo 2020 Paralympic Games.
"I feel a thrill, when I imagine being on the stage of Paralympics. I still have three years for preparation, so I'll try my best to make myself compete there."