Karlygash Tynabekova reigns as freestyle queen
Kazakhstani dancer dazzles with Cleopatra routine
27 Jun 2018
Imagen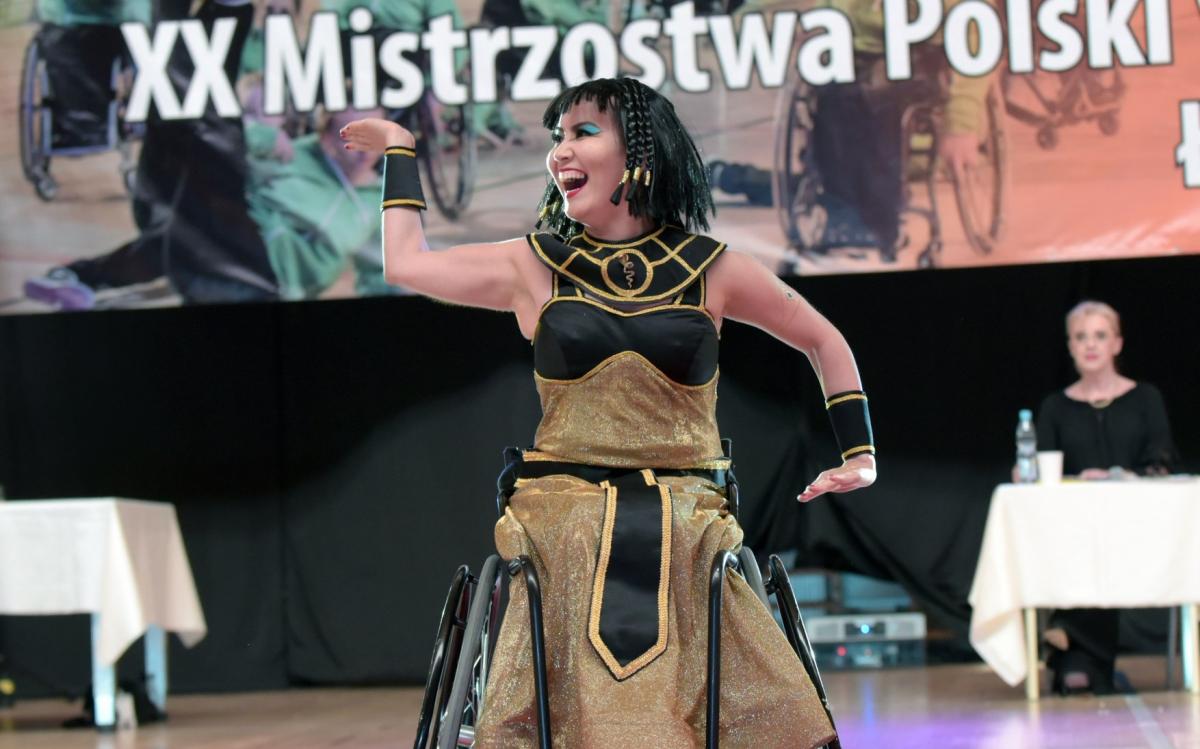 ⒸJacek Reda
By IPC
"This Cleopatra routine is a difficult style," she said. "The dress, the makeup, the hairstyle — everything needs to come together and we had to plan this step by step for Poland."
Kazakhstan's first Para dance sport world champion Karlygash Tynabekova proved she is not a one-hit wonder after a dazzling performance in June's Polish Open.
The 30-year-old made history for her country last October in Malle, Belgium, by winning the women's singles freestyle class 1. Her Indian-inspired dance routine was not only the judges' favourite, but also drew cheers from the audience.
Eight months later, Tynabekova returned to the international stage at the Polish Open in Lomianki earlier this month, and her freestyle performance was the talk of the competition.
"In Poland I demonstrated the first style of my Cleopatra, the Egyptian queen, dance," Tynabekova said. "It is a debut with this style, with this number, and that is why I am happy for my entire team that helped me."
Tynabekova received the top marks in technical skills and difficulty level. Only slim margins in choreography separated her from Ukraine's silver medallist Snizhana Kernychna.
Preparing a whole new routine is a lot of risk and not done overnight, Tynabekova explained.
"We have been planning what we can do for the next competition, and this Cleopatra routine is a difficult style," she said. "The dress, the makeup, the hairstyle — everything needs to come together and we had to plan this step by step for Poland."
The inspiration for the routine dates back to before her dance career began.
"When I was young at school, I read the history and I read the book about Cleopatra and of course it is woman with a strong character and a historical person," she said. "That is why I chose this woman and I try to understand and feel what she does as a dancer."