Kubo solidifies biathlon lead at World Cup
Japan's Kozo Kubo won the men's long distance biathlon to maintain first place in the 2012-13 IPC Nordic Skiing World Cup rankings.
18 Jan 2013
Imagen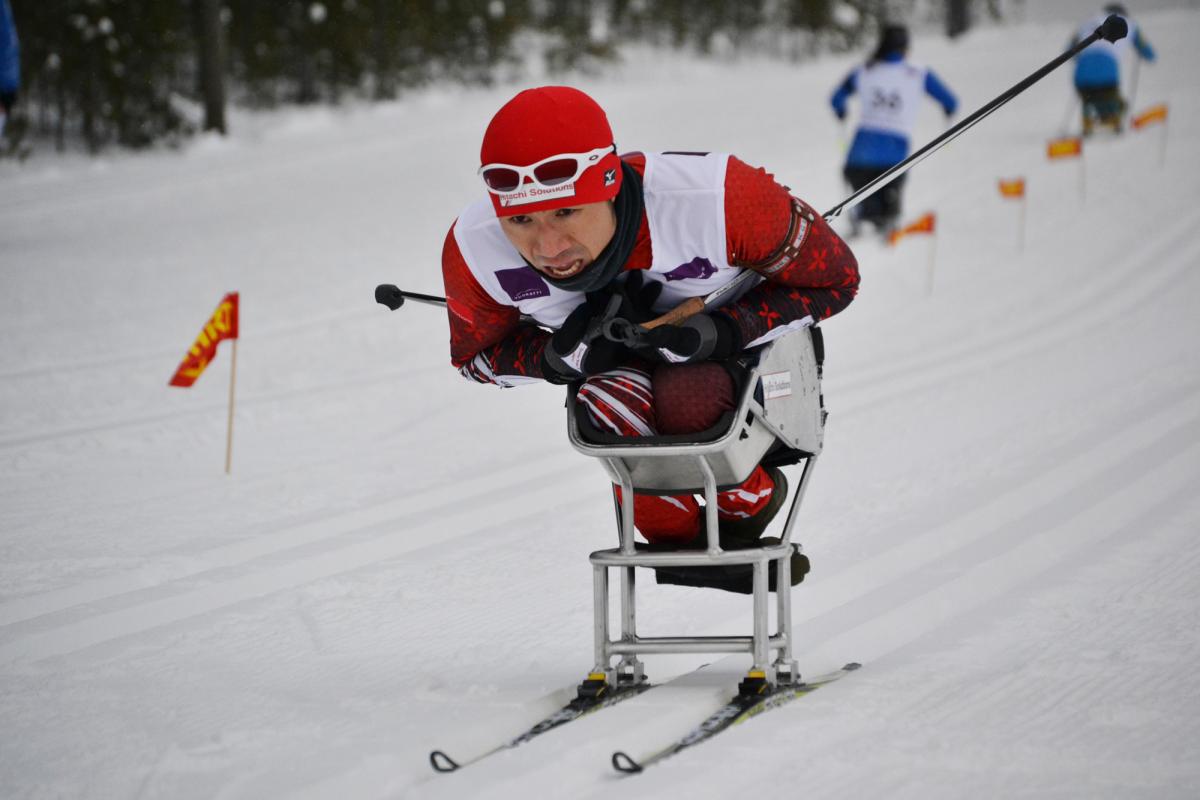 ⒸArja Korhonen
Kozo maintained the lead throughout the whole race to finish in 40:30.6, garnering another 100 points for the rankings.
Japan's Kozo Kubo leads the men's biathlon sitting rankings with 340 points after winning the long distance biathlon in Cable, Wisconsin, USA on Thursday (17 January). Kozo maintained the lead throughout the whole race to finish in 40:30.6, garnering another 100 points for the rankings.
Russia's Ramil Ilalutdinov came from behind in the last 5km to take second place, giving him 245 points. His teammate Igor Kuznetsov, who came third, has 169 points.
Norway's Nils-Erik Ulset won the men's standing race, but it was not enough to take the lead in the biathlon rankings. Ulset moves up to 253 points, but Canada's Mark Arendz, who came second in the race is in front with 265 points.
Russia Oleg Balukhto, who had a perfect performance on the shooting range, came third (120 points). But third place in the rankings is held by his teammates Azat Karachurin and Aleksandr Iaremchuk (180), who both did not race in Cable.
Sweden's Zebastin Modin, guided by Albin Ackerot, won the men's visually impaired race. USA's Kevin Burton guided by Eileen Carey was second. Modin now leads the rankings (240), and is followed by Russia's Nikolay Polukhin (200) and Vitaliy Lukyanenko (160) Neither of the Russians competed in Cable.
Russia's Nadezda Andreeva also solidified her lead by winning the women's sitting race, leading all the way. USA's Kristina Vaughn and Beth Requist were second and third, respectively. Andreeva has 268 biathlon World Cup points, and Vaughn is tied with Germany's Andrea Eskau and Ukraine's Lyudmyla Pavlenko with 160 points.
Russia's Anna Milenina now tops the women's standing rankings (286) after winning the women's long distance biathlon standing event. Milenina led the race the whole way as Japan's Shoko Ota and Momoko Dekijima battled it out for second place. Ota had the edge and moves up to second place in the rankings with 265 points. Ukraine's Oleksandra Kononova, who did not compete, is still ranked third (200).
Canada's Margarita Gorbounova, guided by Andrea Bundon, was the only visually impaired racer to finish the women's event.
The competition continues on Saturday (19 January) with the short-distance biathlon. For full results, please visit the IPC Nordic Skiing calendar and results page.