Legacy masterplan for boccia revealed
100 days to go until World Championships in Great Britain
04 May 2018
Imagen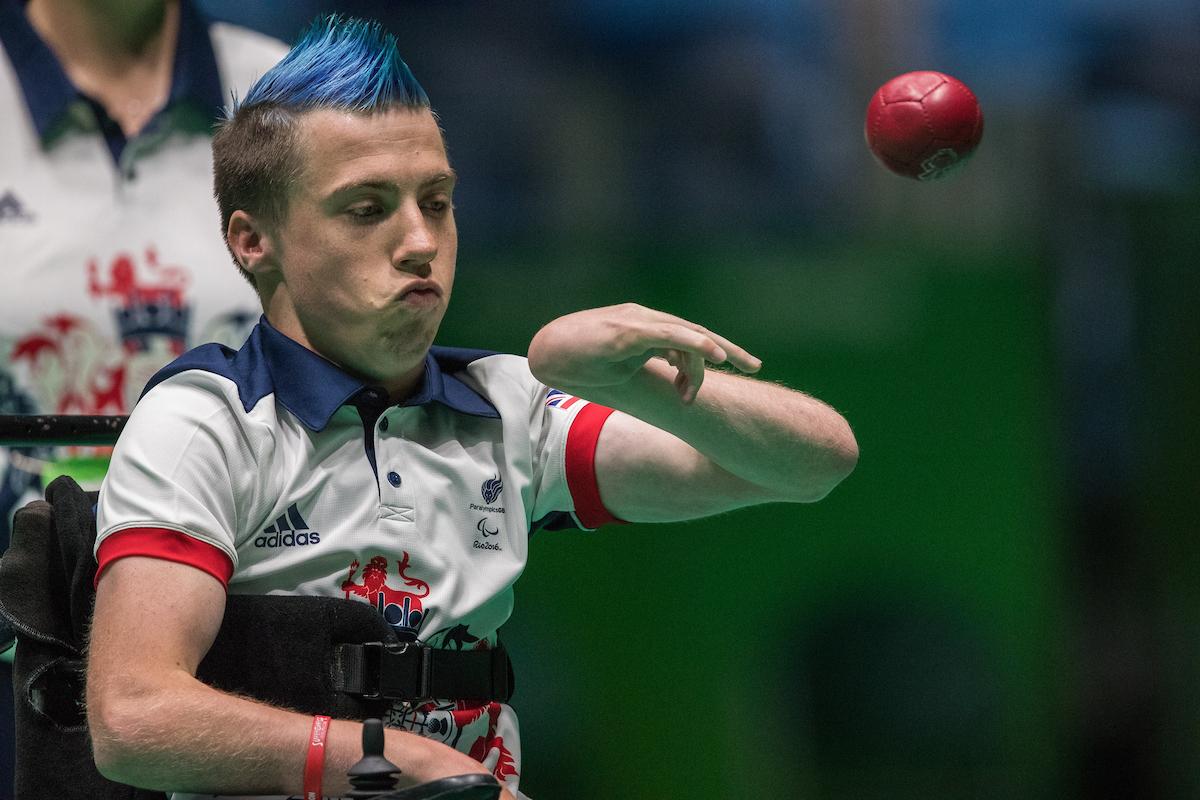 ⒸOIS
By Boccia England
"We'll be using the World Championships as a shop window for the sport to get word out there and raise awareness because boccia is a huge lifeline for people with disabilities."
With 100 days to go until the BISFed 2018 World Boccia Championships in Liverpool, Great Britain, Paralympic gold medallist David Smith MBE unveiled a GBP 32,000 legacy masterplan to improve the lives of local people with impairment.
Funded by Sport England, the investment aims to improve the health and well-being of people in Liverpool.
"It's fantastic that the World Championships will be hosted in Liverpool. But it's really important that, long after the final ball is played, there is a legacy of local people with disabilities feeling inspired and more confident to try out the sport of boccia."
The funding will be invested into establishing a brand new boccia club in the centre of the city. Boccia England will be working with local partners to deliver 'come and try' sessions in a range of community settings as well as attending local disability sport festivals and events.
Competitive opportunities will also be set up so that players can thrive and improve in the sport. Meanwhile, there will also be a drive to recruit and train local volunteers to support the World Championships as well as future local events and activities.
While the world's best boccia players will be competing for World Championship titles, beginners and those curious to try out the sport themselves will be able to get involved in taster sessions every day at the event.
"Even though boccia is a Paralympic sport, many people don't even know it exists," Smith added. "So we'll be using the World Championships as a shop window for the sport to get word out there and raise awareness because boccia is a huge lifeline for people with disabilities like mine – it improves coordination, strength and it is a great way to meet people and be sociable."
Local schools will also be ringing the bell for boccia. The Boccia Skills Award will help pupils develop innovation, responsibility, resilience, communication and evaluation.
Chris Ratcliffe, CEO of Boccia England, said: "When we were bidding to host the World Championships, we always knew we wanted to ensure that this was not just a major world class event where the people of the City of Liverpool could come and see the best players from around the globe in action, but also an opportunity for the local community to try out the sport for themselves."
"We are committed to ensuring that the people of Liverpool take boccia to their hearts and that's why we'll be setting up a new club in the city, visiting care homes, schools and communities to deliver 'come and try' sessions as well as recruiting and training new volunteers."
David Hadfield, President of Boccia International Sports Federation (BISFed), added:
"I am so pleased with how the planning and delivery for the World Championships in Liverpool is progressing. Athletes around the world are looking forward to being able to perform in what will be a quite spectacular venue. If you have not yet bought your tickets, I encourage you to do so and be prepared to be amazed by some of the most exciting sport available this summer."
Phil Smith, Sport England's Director of Sport, said: "We're delighted to support the World Boccia Championships with National Lottery funding to engage the local community. Boccia is a superb game where disabled people can get more active while having great fun and the World Championships in Liverpool will bring the sport to a wider audience."
The World Championships – which is funded by The National Lottery - is set to attract 190 players from 33 countries to the Exhibition Centre in Liverpool from 12-18 August. Athletes will battle it out for world titles, as well as crucially important ranking points ahead of the Tokyo Paralympic Games in 2020.