Lima 2019: Volunteers invited to join the Games
Lima 2019: Volunteers invited to join the Games
13 Sep 2018
Imagen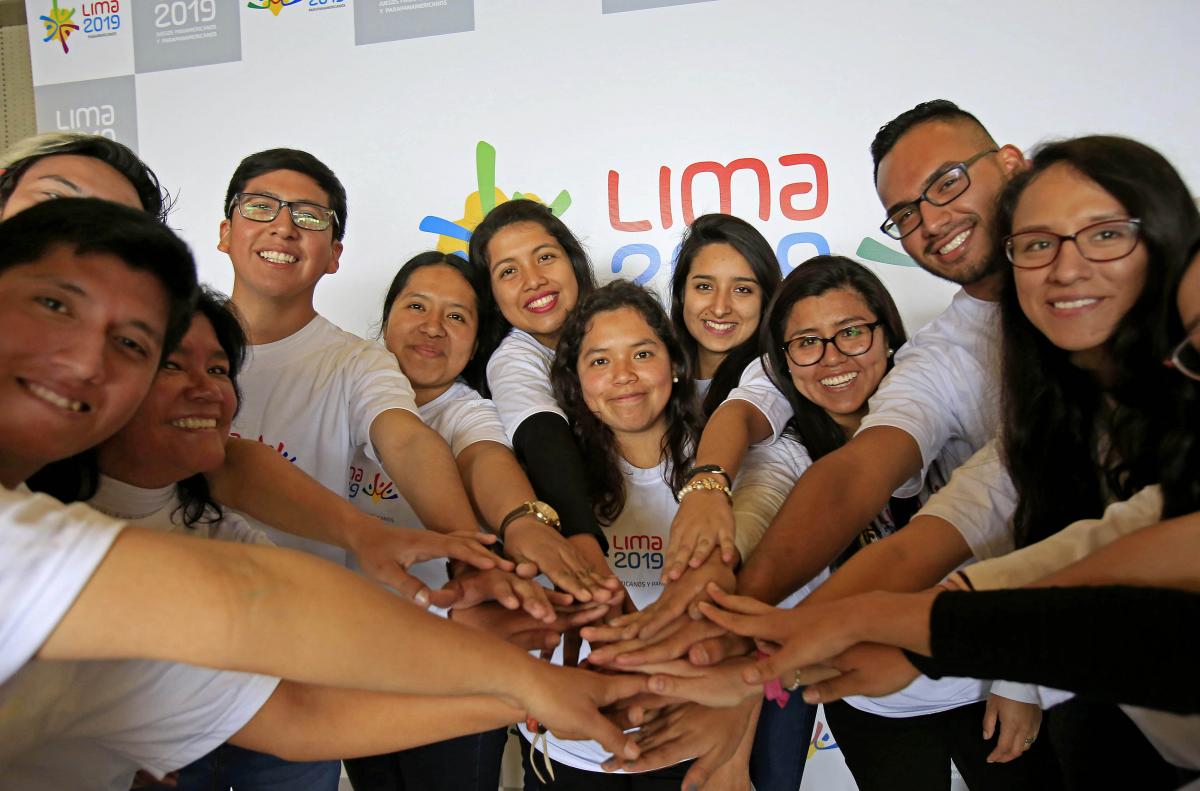 ⒸLima 2019
A total of 7,000 persons expected to support the Parapan Am Games
The Organising Committee of the Lima 2019 Pan American Games and Parapan American Games has launched the volunteer programme for next year's events.
A total of 19,000 volunteers are expected to take part at Lima 2019, with 7,000 of them at the Parapan Am Games.
People over 16 years from Peru and from all over the world are welcome to register through this link.
Lima 2019 plans to attract up to 40,000 applications to continue the selection process through the general and specific training phases.
The volunteers will provide support to 14 areas, including accreditation, information technology, marketing, media operations, medical services, protocol, sports and transport.
The volunteer programme was officially launched on Tuesday (11 September) in simultaneous events in Lima, Tarapoto, Trujillo, Ica and Huancayo.
Para athletes like swimmer Dunia Felice took part in the event alongside local authorities and Lima 2019 President Carlos Neuhaus.
"We have a great sporting spirit and that is why we are going to deliver some Games above expectations," Neuhaus said. "United Peruvians can achieve anything. Volunteering is an important part because they will help us in a huge task. Volunteers are responsible for half of the Games," said Neuhaus.
Former Peruvian athletes, such as footballers Roberto Palacios and Sergio Ibarra, also joined the volunteer program.
"I would have liked to have 10 years less to be in the Games. I'm going to register to support this beautiful party. After the [football] World Cup, the Games will be a beautiful memory for all," said Palacios.
Español
Lima 2019: Sé voluntario en los Juegos
El Comité Organizador de los Juegos Panamericanos y Parapanamericanos Lima 2019 inició las inscripciones para el equipo de voluntarios de los Juegos.
Se espera que participen un total de 19 mil voluntarios en Lima 2019, 7 mil en los Juegos Parapanamericanos.
Todas las personas, mayores de 16 años (al 1 de abril de 2019) de Perú y de todo el mundo pueden registrarse a través del enlace Lima 2019/voluntariado.
Lima 2019 espera sumar 40,000 personas inscritas para luego proseguir con las fases de selección y capacitación general, y asignación y capacitación específica.
Existen 14 áreas funcionales donde los voluntarios podrán ser asignados, tales como Acreditación, Tecnología de la Información, Marketing, Operaciones de prensa, Servicios médicos, Protocolo, Deportes y Transporte.
El lanzamiento del programa de voluntarios se realizó en simultáneo el martes (11 de septiembre) en Lima, Tarapoto, Trujillo, Ica y Huancayo.
Para atletas como la nadadora Dunia Felice participaron en el evento junto a las autoridades locales y el presidente de Lima 2019, Carlos Neuhaus.
"Tenemos un gran espíritu deportivo y es por eso que vamos a ofrecer algunos Juegos por encima de las expectativas", dijo Neuhaus. "Los peruanos unidos pueden lograr cualquier cosa. El voluntariado es una parte importante porque nos ayudarán en una gran tarea. Los voluntarios son responsables para la mitad de los Juegos ", dijo Neuhaus.
"Tenemos un gran espíritu deportivo y por ello vamos a lograr unos Juegos por encima de las expectativas," afirmó Neuhaus. "Los peruanos unidos lo podemos todo. El voluntariado es una parte importante porque nos ayudarán en la tarea titánica. La mitad de la importancia de los Juegos son los voluntarios".
Los ex atletas peruanos, como los futbolistas Roberto Palacios y Sergio Ibarra, también se unieron al programa de voluntarios.
"Me hubiera gustado tener 10 años menos para estar en los Juegos. Me voy a inscribir para apoyar esta linda fiesta. Después de la Copa Mundial [de fútbol], los Juegos serán un lindo recuerdo para todos", dijo Palacios.