Liverpool 2018: Jose Macedo maintains focus
Paralympic and European champion going for elusive gold
12 Aug 2018
Imagen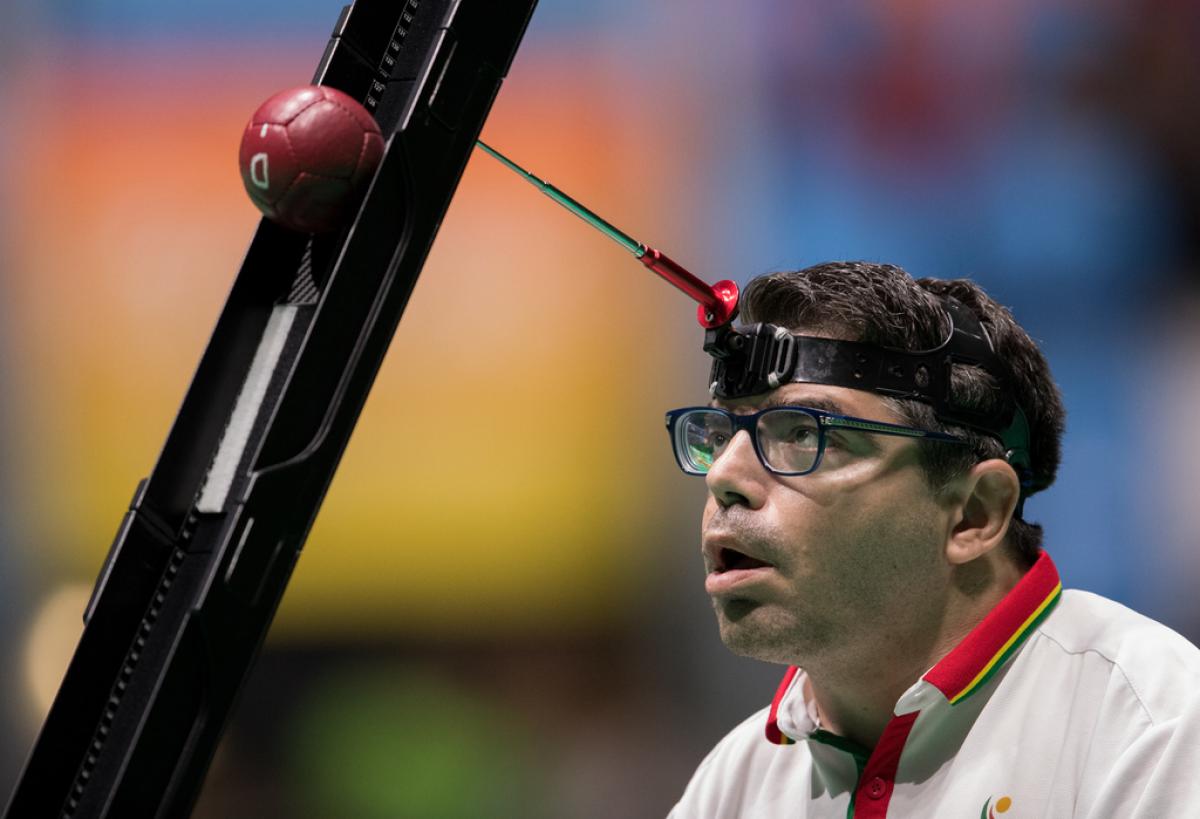 ⒸOIS
By IPC
"My biggest motivation is to show my value in each game. I will try not to make the same mistakes of other competitions and be more consistent."
The season has not gone as expected for Portugal's Jose Macedo, but the Rio 2016 bronze medallist is not letting that get him down ahead of the 2018 World Boccia Championships that begin Sunday (12 August) in Liverpool, Great Britain.
"I'm going to this World Championships with an extra motivation: to win the only individual title I did not win yet," Macedo said.
"I'm feeling motivated and confident to achieve a good result."
The 46-year-old is full of experience, with a trio of Paralympic golds – two individual titles from Sydney 2000 and Atlanta 1996, plus a BC3 pairs gold from Atlanta. He is also a European champion in both events, but the individual world prize remains the only major international title missing.
Liverpool 2018 could be his break, but Macedo has not put up the results he has wanted the past two seasons.
His most recent competition was sixth place in July's Povoa World Open, where he was a home favourite. He was also knocked out in last year's European Championships quarter finals.
"Nationally it went well (in 2018), but at the International level I expected more from me," Macedo said.
"I expected another result," Macedo said particularly about July's World Open, which was the last big test for many athletes ahead of the 2018 Worlds. "I just couldn't do it because of my own fault, especially in the quarter finals game against a good opponent in which I had everything to go forward."
That opponent was Greece's world No. 1 Greg Polychronidis, who defeated Macedo in a thrilling tiebreaker.
But each competition is a learning experience. Having played the sport for three decades, Macedo knows how to handle various game situations.
While the tiebreak in Povoa did not go his way, it did in a memorable Paralympic bronze medal match in Rio. He held off a thrilling comeback from South Korea's Kim Han Soo and celebrated joyously after the last throw.
"All the medals are important to me, they are the success factor and my reason to fight for them in any Championship," said Macedo, whose first contact with boccia was in 1992. "But my biggest motivation is to show my value in each game."
"I will try not to make the same mistakes of other competitions and be more consistent," Macedo said.
You can watch the 2018 boccia World Championships live on the International Paralympic Committee website.