Milena Olszewska: 'I am not a robot'
Para archery's new world No. 1 turns sensitivity into success
04 Dec 2018
Imagen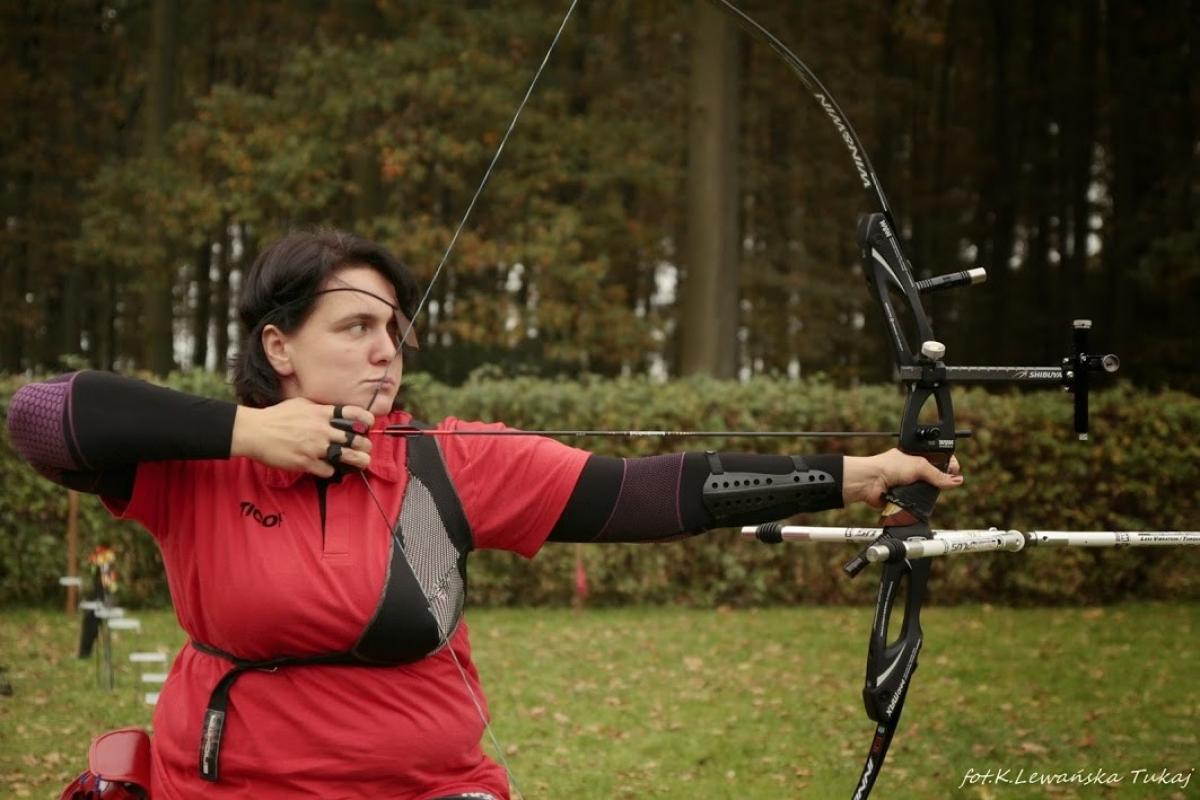 ⒸMilena Olszewska
By Lena Smirnova | For the IPC
"Today I know that I will never be a robot. I'm a woman full of emotions, but positive ones, like excitement, sensitivity. I stopped fighting with them. They are my trump card, but I need to calm them down during competitions. Books help me with that, so I read a lot."
Becoming the world number one does not come without sacrifice - and a lot of nerves - as Para archer Milena Olszewska knows all too well.
The Polish athlete, who once described herself as "skittish and emotional", has had to conquer her nerves, on par with improving her shooting skills, to move up the world ranking and avoid past mistakes.
Olszewska's emotions got the better of her at the Rio 2016 Paralympic Games, where despite taking a bronze in the women's individual recurve open, she returned home deflated.
"The Paralympic Games in Rio cost me a lot of nerves and emotions," she said. "I left a lot of heart there and after the Games I felt bad. I couldn't enjoy the shooting anymore."
This influx of emotions has hindered her performance in other competitions as well.
"A few years ago a coach from another country told me that I lost the competition because I'm not a robot," Olszewska said. "I thought then that robots don't have emotions and one day I will be such a robot."
Calming the nerves
But Olszewska did not end up becoming a robot. Instead, she learned how to use her emotions in a positive way. After Rio, instead of getting more nervous, she allowed herself to stop stressing about results. At first, her results slumped, but over time the new approach to competitions helped Olszewska regain her confidence.
"I had to relax mentally and stop thinking about pressure and expectations," the athlete said. "In 2017 I had bad results and lost every competition. But I won the most important thing because I learned again to enjoy the shooting and think well about myself.
"Today I know that I will never be a robot. I'm a woman full of emotions, but positive ones, like excitement, sensitivity. I stopped fighting with them. They are my trump card, but I need to calm them down during competitions. Books help me with that, so I read a lot."
On top of the world
Olszewska reached the top spot in the women's recurve open world ranking this season. She also won a gold in the individual recurve open at the Pilsen 2018 European Championships, as well as silver in the team event.
But Olszewska cannot relax completely, knowing that former world No.1, and double Paralympic champion, Zahra Nemati of Iran is right on her heels.
As the new athlete to beat, she is seizing the challenge.
"I very much respect and admire Zahra Nemati," Olszewska said. "I know that the better Zahra gets, the more I have to demand from myself to compete with her."
Trusted help
Fortunately for Olszewska, she is not going into battle with Nemati on her own. Her coach of nine years, Ryszard Bukanski, is by her side and the duo have come up with inventive strategies to take the edge off competitions, such as competing against each other for ice cream and chocolate.
"At the moment, we don't eat sweets, but compete with each other a lot," Olszewska said. "My trainer is very creative and he arranges some interesting tasks to spice up the training. He often invites other archers so that I can compete with more people. Sometimes we train mixed team. I like our trainings. There is always a lot of laughter and a lot of good work."
The athlete credits this long-term, trusting partnership with her success in the shooting range.
"My coach and his wife are like a family to me," Olszewska explained. "We talk a lot and we just like each other. Without this it would be difficult, because we meet almost every day and work together.
"But of course, it's not always colourful, as sometimes we have different opinions and we argue. Our recipe for good co-operation is simple but at the same time, difficult: I trust in my coach and he believes in me."