Marcel Pavlik hits top target of 2018
Para archer uses creative training strategies to become world's best
20 Nov 2018
Imagen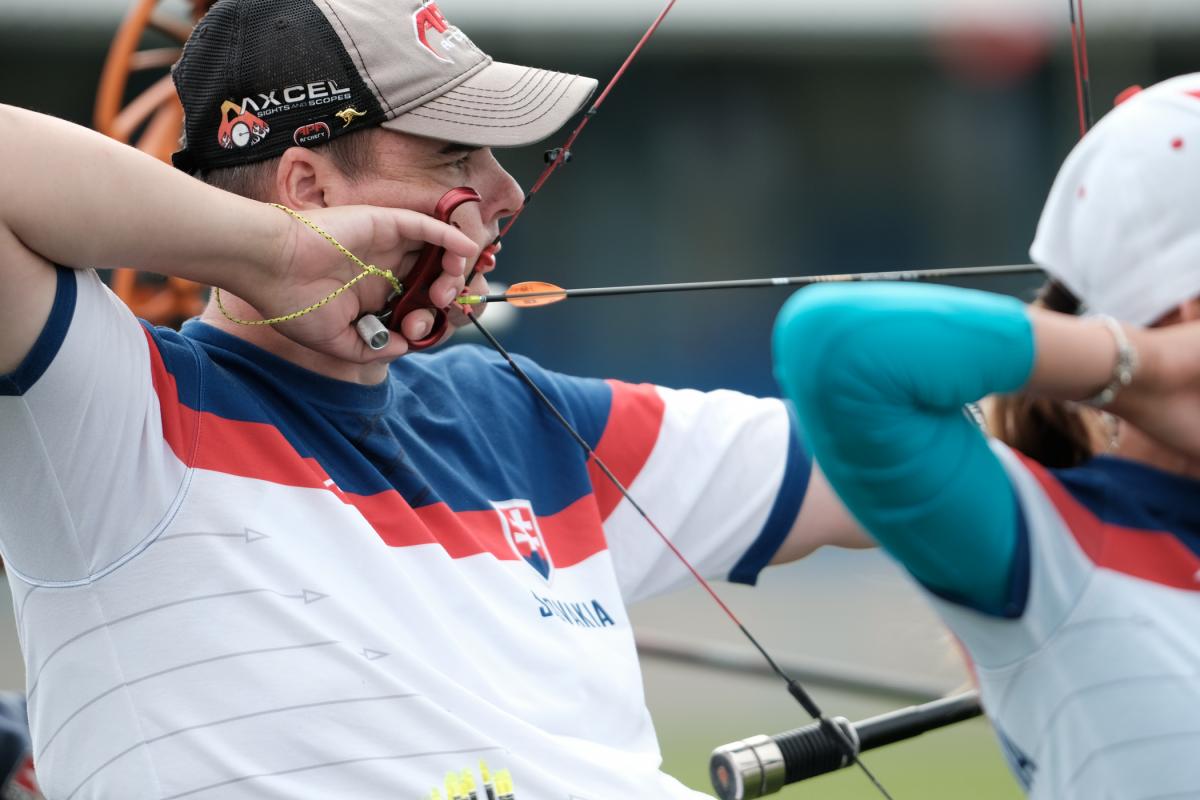 ⒸJan Povysil
By Lena Smirnova | For the IPC
Shooting without a target has helped Slovakia's Para archer Marcel Pavlik hit the ultimate bullseye this season - the coveted world No.1 spot in the men's compound open.
Pavlik shoots more than 200 arrows at a 50-metre range every day and lifts dumbbells to build up his strength. Having no target to aim these arrows at is not an oversight, but all part of Pavlik's creative training method.
"The most important thing for me is mental training," Pavlik said. "It's the idea of the whole moment of the arrow, the anchor, until the shot ends in the target.
"I mentally train at any time every day. Without mental training, there would be no victories and only real training on the target would help me."
It has helped him win compound gold at the Nove Mesto 2018 Para Archery European Circuit, a world ranking tournament, and bronze at the European Championships in August.
Another important component to his success is endurance. Pavlik only takes one day off from training a week and usually trains six to eight hours, sometimes 10 hours, per day.
"This training is never boring because I love shooting with a bow," he said. "Archery is my life. I live this life with love."
Marcel's motivation
Finishing just two spots off the podium at the Rio 2016 Paralympic Games, Pavlik knew he had to make drastic changes to achieve top results.
When he returned to Slovakia, he opened his own club, Sport Club Speed Arrows, in his hometown Kosice and coaches himself. In 2017, he switched his bows manufacturer and got additional training tips from Slovak coach Peter Kuracka.
A year later, he started working closer with Canadian coach Vladimir Kopecky, who also coaches Pavlik's archery idol David Drahoninsky, a Paralympic champion in the men's individual compound W1 from the Czech Republic.
"The archery skills I got from coach Kopecky, if I had them in 2015, I would certainly have had better results and more victories," said Pavlik, who continues to coach himself and is now also helping to coach two friends from Slovakia and Canada.
One missing target
All these efforts have brought Pavlik to the world's No.1 position, but there is still an accomplishment that has eluded Pavlik so far - winning his first world title. He will have the opportunity to change this record next June when the Dutch city Hertogenbosch hosts the 2019 World Archery Para Championships.
"I would very much like to win the title of the World Championship," Pavlik said. "I'm not motivated as a professional, I'm just an amateur. However, I approach archery as a job even though I'm not paid for the victories.
"I am motivated to represent my country and people who recognise how I shoot. Without representing the people in the country where I do my archery, it would be meaningless to me."