Indonesia 2018: Pema Rigsel ready for history
Para archer will be Bhutan's first athlete at Asian Para Games
25 Sep 2018
Imagen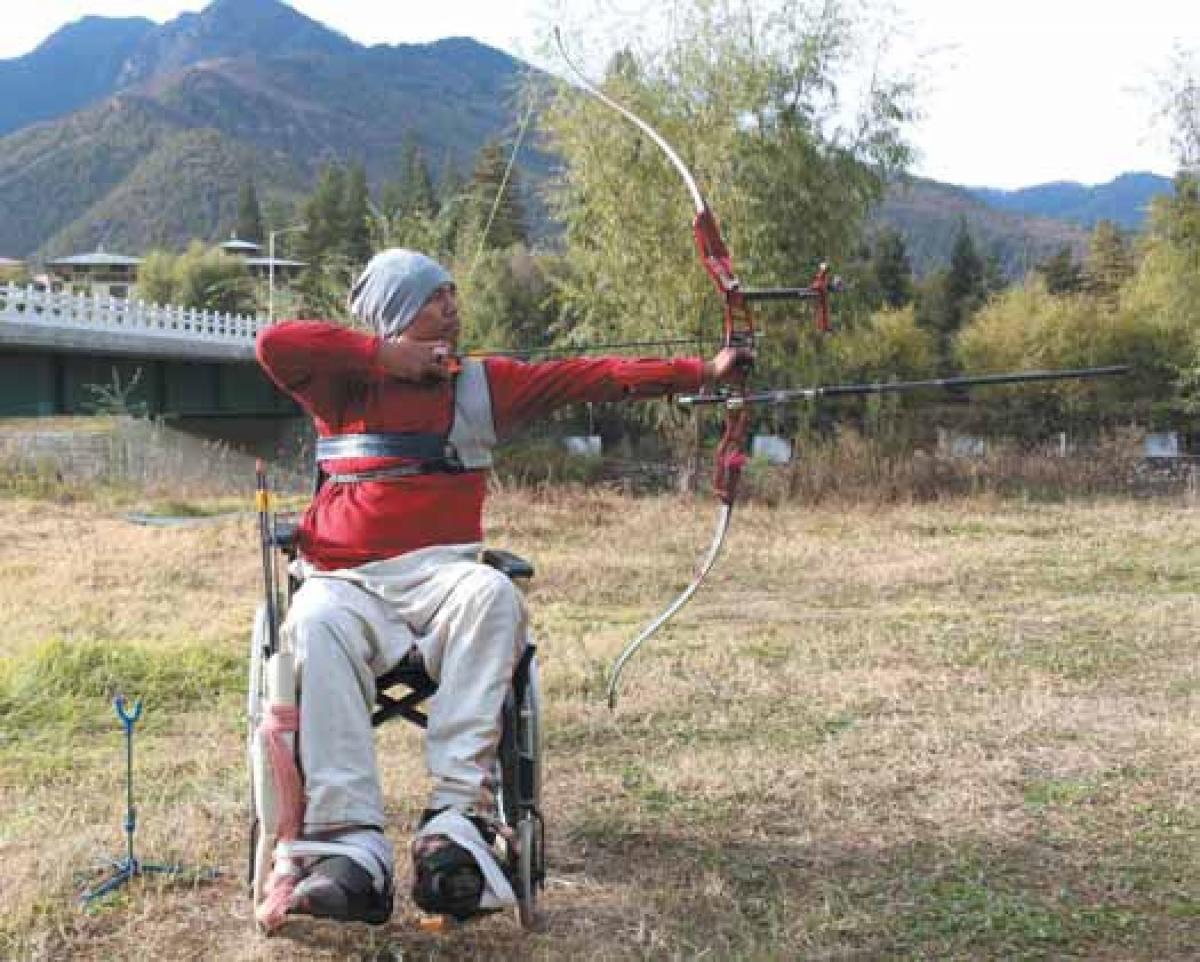 ⒸMr. Nima from Kuensel
By Lena Smirnova | For the IPC
"Representing my country Bhutan is a proud moment for me. For that, I am always reminded to train harder and perform better. Since this is my first international games, my aspiration is to bring a medal for the country."
Pema Rigsel's debut at the Asian Para Games will not only be a major milestone for his own career. The Para archer will also be making history for Bhutan as their first athlete to compete at an international multi-Para sport event.
The 30-year-old from Thimphu is the first paralysed recurve archer for the Bhutan Archery Federation. His journey took six years, in which he went from relying on his family for basic needs to achieving his personal best shot of 60 metres.
Nonetheless for Rigsel, competing at Indonesia 2018 from 6-13 October with around 3,000 athletes over 18 sports, has a deeper meaning.
"I am so excited to compete in the Asian Para Games 2018 because these are my first international games," Rigsel said. "Representing my country at the Asian Para Games and winning gold for my country is my dream."
Rigsel revived
A former taxi driver, Rigsel lost the taste for life after a surgery on his spinal cord left him lacking independence.
"After I was paralysed in 2012, I was very inactive and always stayed home with my parents. I felt useless and even thought that my life was over; I could not do anything in life," Rigsel said. "I had to be fully dependent upon my parents and brothers for basic necessities. I could not even wash my face and visit the toilet. Travelling was a major issue and I felt sad."
But one day a neighbour who worked for the Bhutan Archery Federation talked to him about Para sports. Rigsel first tried Para archery in January 2017, and it turned out to be just what he needed.
"That news brought some light into my life. I was so excited to give it a try and now I do not regret my decision. I have become a better archer and, most importantly, a better person," Rigsel said. "Life has become much better. I get to do daily exercises, which has brought quite a change in me and my body."
"Sometimes when I shoot, my leg vibrates and disturbs my focus. I try to overcome it by relaxing and controlling my breathing," he added.
Proud Pema
Rigsel has also competed in wheelchair races in 2017 in Bhutan's capital, where he finished fourth out of 20 competitors.
Despite his freshman status against an archery field that includes six Paralympic and three world champions, Rigsel is not holding back when it comes to setting goals.
"Representing my country Bhutan is a proud moment for me. For that, I am always reminded to train harder and perform better," Rigsel said. "Since this is my first international games, my aspiration is to bring a medal for the country."