Monthly preview: May 2017
The first major international rowing competition kicks off, among other events this month.
01 May 2017
Imagen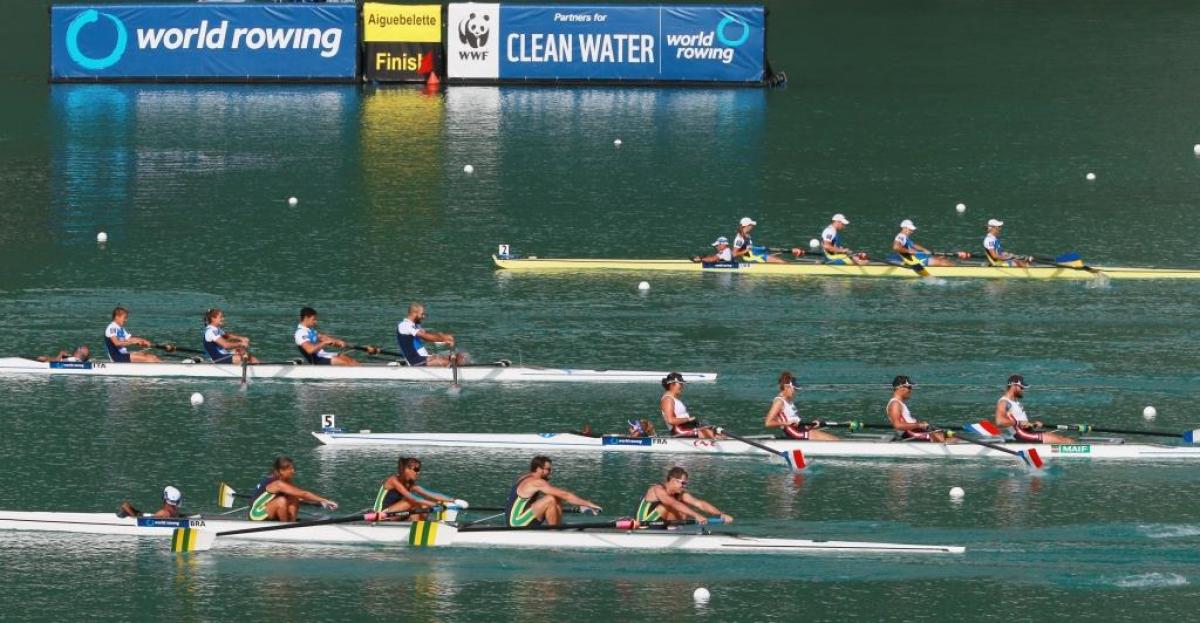 ⒸIgor Meijer
BNP Paribas World Team Cup
The International Tennis Federation's flagship team competition will run 1-7 May in Sardinia, Italy. More than 80 teams from around 40 countries will hit the courts for the event, which is referred to as the Davis and Fed Cups of wheelchair tennis.
World Para Athletics Grand Prix
Four Grand Prix events are spread across the globe to give athletes more opportunities to test their forms ahead of July's World Para Athletics Championships in London, Great Britain. From 5-7 May, athletes will be in Rieti, Italy; 12-13 May in Tempe, Arizona, USA; 13-15 May in Beijing, China; and 30-31 May in Paris France.
World Para Powerlifting World Cup
From 4-7 May, powerlifters looking to garner minimum qualification standards toward September's World Championships will get that chance at the penultimate international competition in Eger, Hungary.
Para Badminton International tournaments in Turkey, Thailand
Two international tournaments (from 2-7 May in Antalya, Turkey and 30 May – 4 June in Bangkok, Thailand) will give more players an opportunity to gear up for the World Championships in September in Ulsan, South Korea.
Gavirate International Para Rowing Regatta
The top rowers from around the world are expected to meet for the first time since Rio 2016 in Italy from 12-14 May. This might be the chance to see Great Britain's Rachel Morris and Ukraine's Roman Polianskyi hit the waters for the first time since their gold moments at Rio 2016.
Para Table Tennis World Team Championships
The world's best Para table tennis teams in both the men and women's classes will gather in Bratislava, Slovakia, from 15-21 May. Four Chinese teams (men's class 9-10, class 3; and women's class 1-3, 4-5) took gold in Rio 2016 and are again expected to field another strong squad.
BISFed Asian-Oceania Regional Championships
Thailand's Rio 2016 medallists Watcharaphone Vongsa, Pomchok Larpyen and Pattaya Tadtong are expected to make a strong showing at their Regional Championships, which will be held 21-29 may in Hong Kong.