Muraoka's home win puts her in World Cup contention
The Japanese sit skier moved within 40 points of Germany's Anna Schaffelhuber in the super-G in Hakuba.
06 Mar 2017
Imagen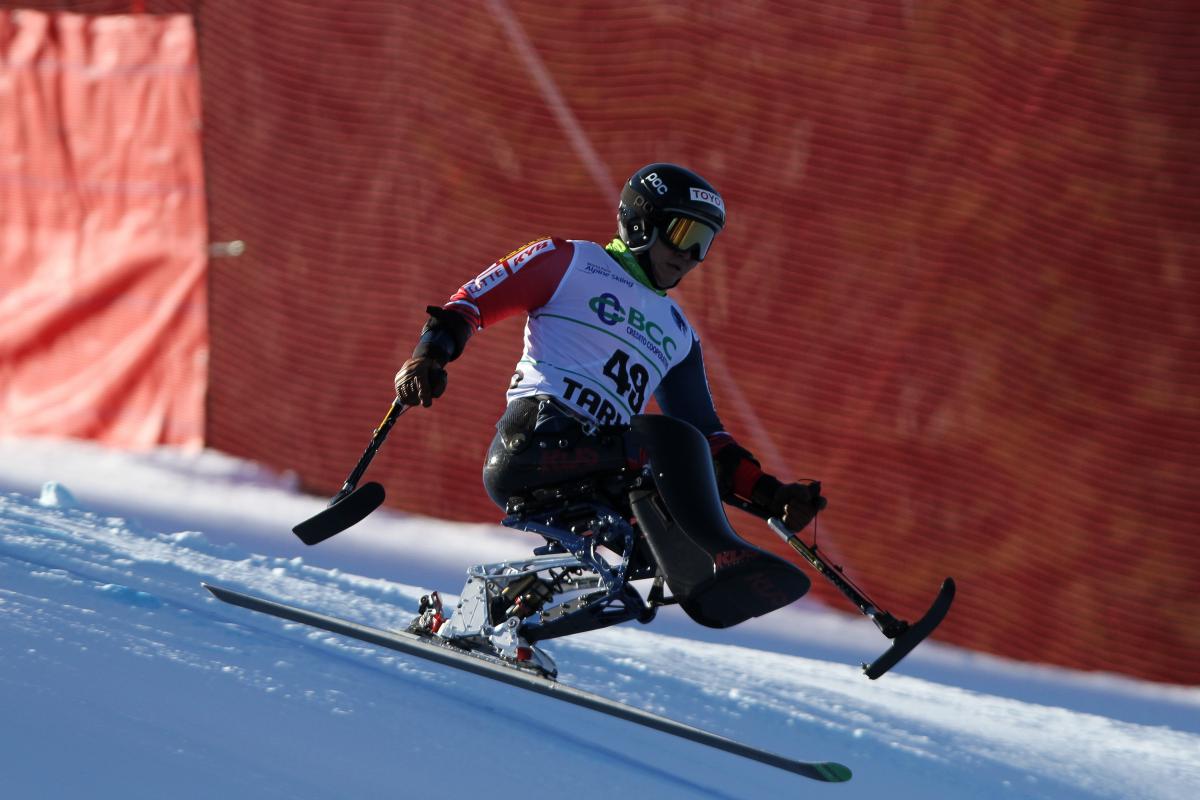 ⒸAndrea Carloni for the IPC
By IPC
Momoka Muraoka placed herself firmly in contention to win the women's super-G sitting Para alpine skiing World Cup on Monday (6 March), claiming victory in the penultimate races on home snow in Hakuba, Japan.
The World Championships bronze medallist overcame Germany's Paralympic champion Anna Schaffelhuber, finishing on top in the second of two super-G to take place on the Happo-One slopes.
Muraoka beat Schaffelhuber by just 0.24 seconds. Germany's Anna-Lena Forster was third.
The win was even more impressive as it came after Schaffelhuber took victory in the first super-G on Monday morning.
Muraoka managed to bag a podium in that race too, finishing second. The USA's Laurie Stephens was third.
The results mean that Schaffelhuber leads the super-G World Cup with 340 points. Muraoka is now tied in second on 300 points with Austria's Claudia Loesch.
The final standings will be decided at the World Cup Finals and PyeongChang 2018 Paralympic Winter Games Test Event, which gets underway on 12 March. All five technical and speed disciplines will be contested, including a further two super-G editions.
The men's sitting competition also heated up in Hakuba, with Japanese skiers dominating the podium.
The USA's Worlds bronze medallist Andrew Kurka edged New Zealand's silver medallist Corey Peters by just 0.04 seconds in the first race. Japan's Paralympic champion Akira Kano was third.
In the second super-G Kano's teammate Taiki Morii was the victor, adding 100 points to his campaign.
The Netherlands' Jeroen Kampschreur was second, ahead of Takeshi Suzuki who claimed third for the hosts.
Despite not reaching the podium in Hakuba, Switzerland's Christoph Kunz maintains a slim five point lead at the top of the rankings in the men's sitting. Peters is second on 240 points, followed by Morii with 230.
Germany's Andrea Rothfuss continued her winning streak in the women's standing, claiming wins in both races to cement her lead at the top of the leaderboard.
However Worlds bronze medallist Rothfuss can still be caught by the USA's Stephanie Jallen following her two podium finishes.
In the first race Rothfuss led Romania's Laura Valeanu into second, followed by Jallen in third.
Jallen was the runner-up in the second, with Slovakia's Petra Smarzova rounding off the podium.
Austria's world and Paralympic champion Markus Salcher doubled his points with two wins in the men's standing.
In the first race Salcher's compatriot Christoph Bernhard Schneider followed him onto the podium, ahead of Japan's Hiraku Misawa.
Switzerland's Robin Cuche came within 0.07 seconds of the win in the second super-G behind Salcher. Australia's Mitchell Gourley was third.
Salcher now has a 180 point lead at the top of the rankings, within touching distance of the overall crystal globe.
Slovakia's world champion and points leader Henrieta Farkasova continued to shine in her comeback season, taking double victory in the women's visually impaired with guide Natalia Subrtova.
Danelle Umstead and husband guide Rob led an all-US block out of the final podium places in the first race. Teammate Staci Manella, guided by Sadie de Baun, were third.
Australia's Melissa Perrine occupied second place in the afternoon race with guide Andrew Bor. Umstead skied to another top three finish with third.
Slovakia's Miroslav Haraus took the lead in the men's visually impaired super-G World Cup.
Guided by Maros Hudik, Haraus led compatriot Jakub Krako and guide Branislav Brozman and the USA's Kevin Burton, guided by Chris Tatsuno, into second and third in both races. All three skiers could claim the crystal globe in PyeongChang.
Full results and rankings are available at World Para Alpine Skiing's website.
The World Cup Finals and PyeongChang 2018 Paralympic Winter Games Test Event will begin with downhill on 12 March and run until 18 March.
Live results will be available at World Para Alpine Skiing's website.