Nick Taylor catches boccia fever
Paralympic wheelchair tennis champion takes up new challenge
08 Aug 2018
Imagen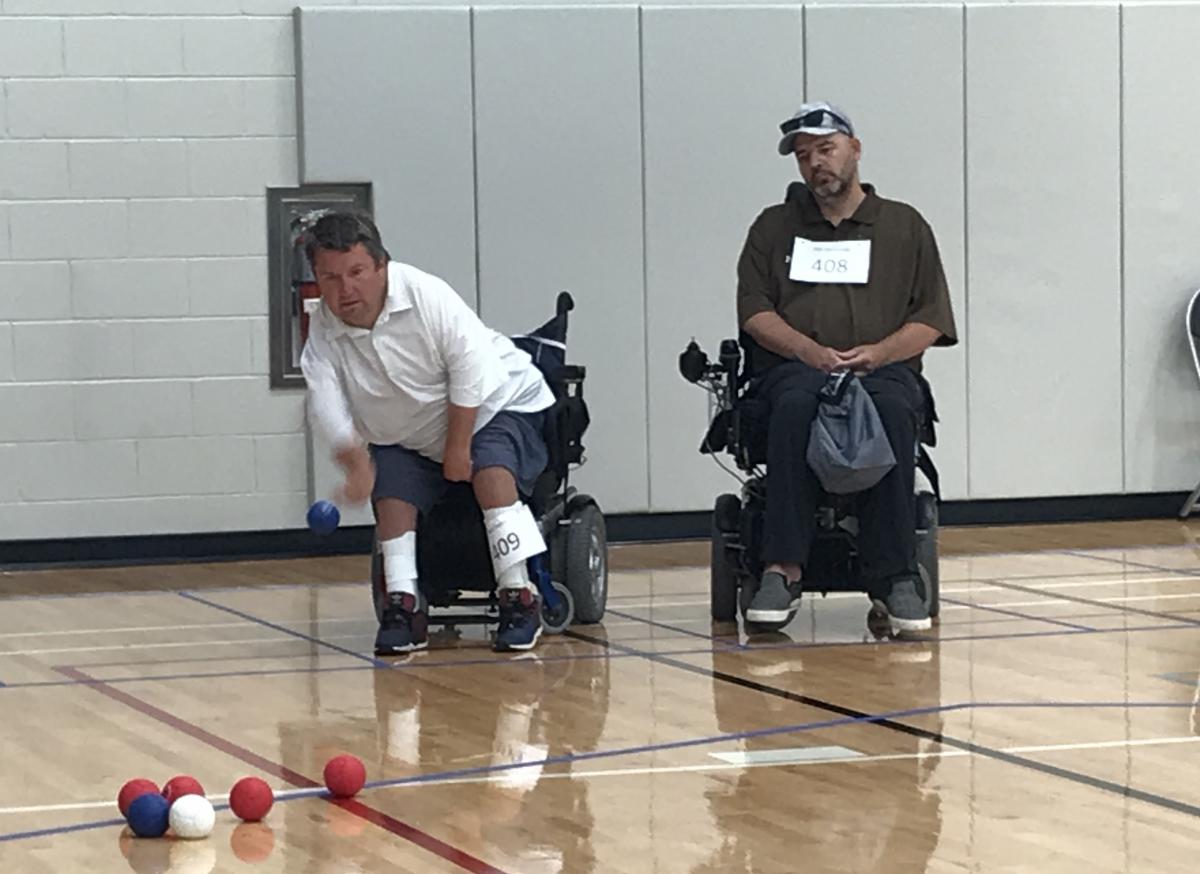 ⒸUS Paralympics
By Doug Williams for US Paralympics and IPC
"If I roll in and go to this practice, I'm going to like it and I'm going to go nuts with this. I know myself well enough. Every week I play I keep getting better and learning new things, new tricks, new shots and trying out new equipment."
The USA's elite wheelchair tennis player Nick Taylor has found a new love in boccia. Although he decided to commit in January – too late to qualify for next week's 2018 World Boccia Championships – he would love to compete at the Tokyo 2020 Paralympics.
A three-time Paralympic quad doubles gold medallist alongside current world No. 1 David Wagner, Taylor was introduced to boccia in September and invited to a club practice in Topeka, USA.
He consulted friends before he made the leap. 'If I roll in and go to this practice, I'm going to like it and I'm going to go nuts with this. I know myself well enough.' To each one of them I said, 'Do I do it?' And every one of them said, 'Hell, yeah, you've got to go for it.'"
Love at first throw
Taylor was right. He loved it and has gone nuts for boccia. Athletes roll balls as close as possible to a small target ball to collect points, while also strategically knocking opponents' balls out of scoring position or blocking scoring lanes.
Taylor left Topeka with loaned equipment from Cathy Drobny, the coach and organiser of the Green Machine boccia club, which allowed him to practice at home. From there, Taylor entered a tournament in Kansas City, where he finished third in the open class.
He then went to the USA Boccia Nationals, where he won his pool over the first two days to qualify for the semi-finals. Unfortunately, he was unable to participate further in large part because it conflicted with a wheelchair tennis tournament he had organised.
"I was impressed with him in our practice sessions and in the warm-up sessions I saw at nationals," said Drobny. "His shot selection and even his variety of shots was very good. There wasn't any doubt he was putting in a lot of practice time."
Drobny's assertion was correct. Before nationals, Taylor took all his boccia equipment with him on a five-week trip to Europe where he played in several tennis tournaments. By the end of the trip, he had enlisted other wheelchair athletes into impromptu daily boccia games between tennis matches.
Dual-sport athlete
At the moment, Taylor has no intention of giving up tennis. He is just adding boccia. He would love to compete in both at Tokyo 2020.
"For the moment I'm going to keep going with both, and if I ever get forced to where I have to make a decision for some events … then I would make a decision when I had to," he said.
The best boccia athletes are gearing up to compete for world titles, but for now, Taylor knows he is not ready. He is picking the brains of veteran boccia players and reading everything he can about his new-found love.
"With tennis I've been doing it for 25 years," he said. "There's more to learn but the learning curve is very slight at this point, whereas in boccia it's so new the learning curve [is steep]. Every week I play I keep getting better and learning new things, new tricks, new shots and trying out new equipment."
The 2018 World Boccia Championships run from 12-18 August in Liverpool, Great Britain.