Nominations process opens for IPC Governing Board elections
The successor to IPC President Sir Philip Craven will be elected this September in Abu Dhabi, UAE.
07 Mar 2017
Imagen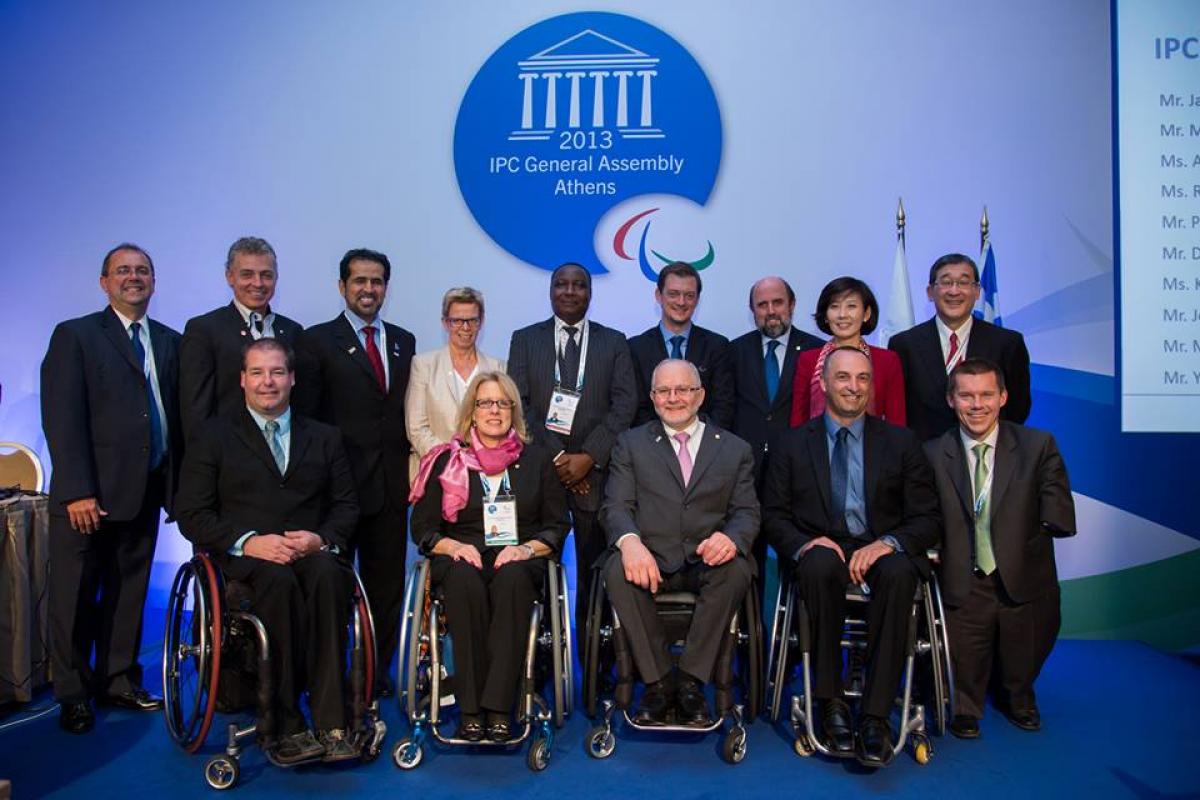 ⒸGeorge Santamouris, Jordan Makarof / wedtimestories.com
By IPC
The International Paralympic Committee (IPC) on Tuesday (7 March) opened the nominations process for the IPC Governing Board elections for the term 2017-2021.
September's elections, which will take place at the 2017 IPC General Assembly on 8 September in Abu Dhabi, UAE, will be historic as a new IPC President - only the third in the IPC's 28 year history – will be elected. The incumbent President Sir Philip Craven will step down in September having served the maximum number of terms.
In addition to the election of a new President, one Vice President and 10 Members at Large will also be elected by the IPC membership which consists of National Paralympic Committees, International Federations, International Organisations of Sport for the Disabled (IOSDs) and Regional Organisations. The current IPC Governing Board features six Paralympians.
As well as the elected members, the Chairperson of the IPC Athletes' Council and Xavier Gonzalez, the IPC's Chief Executive Officer, are ex-officio members of the Governing Board.
Only IPC members in good standing can nominate individuals to be considered for election, and each member can nominate only one person per position – President, Vice President and Member at Large.
Following the closure of the nominations process on 7 June, all will be reviewed against the criteria and conditions for nominations in accordance with the IPC rules and regulations.
Xavier Gonzalez, IPC CEO, said: "September's elections promise to be a landmark occasion for the whole Paralympic Movement as we are guaranteed a new President for the first time since 2001.
"Since the IPC was created in 1989 we have only ever had two Presidents, Dr. Bob Steadward and Sir Philip. It is fair to say that the IPC and the Paralympic Movement is unrecognisable from what it was when Sir Philip took over in 2001 and from September the new President, together with the new Governing Board, will look to continue this fantastic progress.
"In calling for nominations from our membership we have also highlighted to them that the IPC Governing Board has established the aim to increase the representation of women to 50 per cent of all offices in all IPC decision-making structures.
"We hope to see the IPC Diversity Policy reflected in the composition of the new IPC Governing Board that will be elected on 8 September. Reaching this aim is, however, a collective responsibility of the IPC Membership and we therefore encourage members to take this into consideration when nominating individuals for election to the IPC Governing Board."
The 2017 IPC General Assembly will take place between 7-8 September.