NPC Germany organises Talent Days for youngsters
The youth organisation of NPC Germany is looking to provide para-sport opportunities to youngsters with an impairment.
05 Apr 2015
Imagen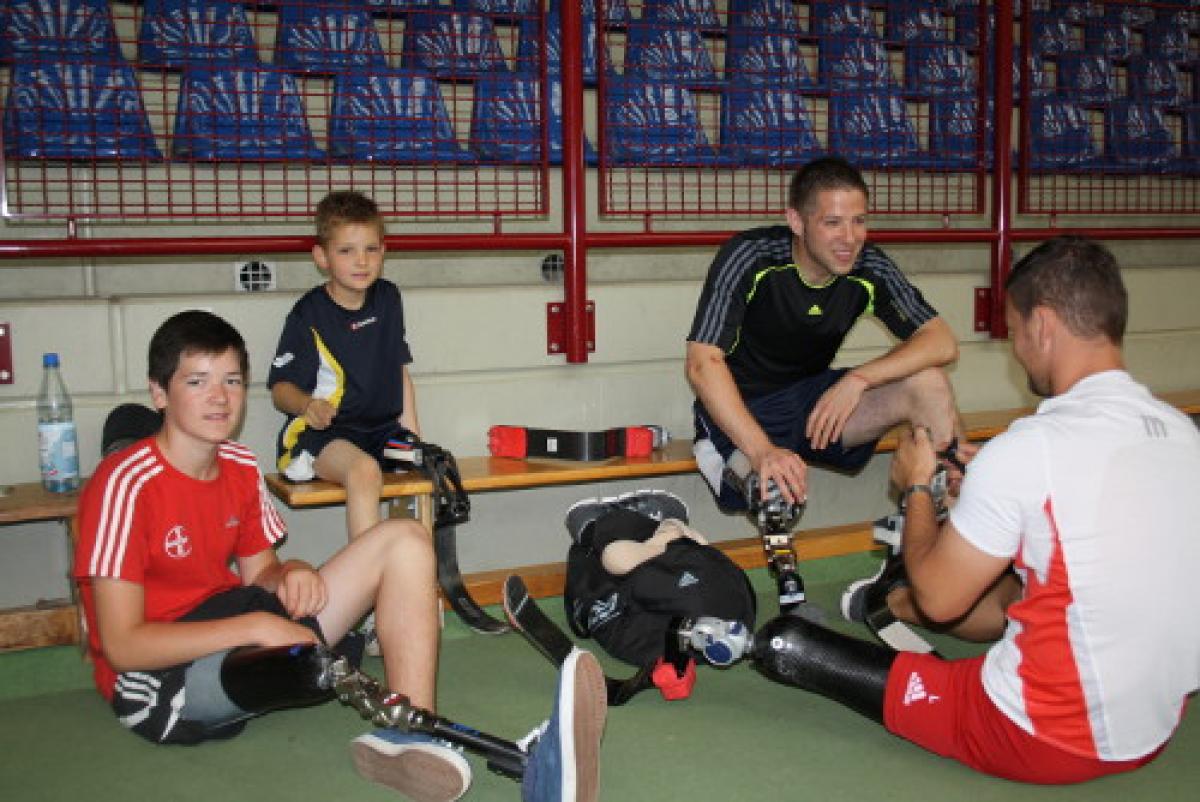 ⒸTSV Bayer Leverkusen
By NPC Germany
"The TalentDays give us the opportunity to provide additional financial resources to the regional federations to encourage youngsters to get involved in para-sport."
The German National Paralympic Committee (DBS) through its youth organisation (DBSJ) is organising 12 talent days across eight states in Germany to give youngsters with an impairment an opportunity to try out sport.
Supported by J.P. Morgan, the talent days mainly aim at youths with an impairment who have not yet got in touch with organised sport and who want to gain first experience through the talent days. Youngsters who have already shown an interest sport get the opportunity to further improve their knowledge through workshops.
The first TalentDays of 2015 take place on 4 April in Bad Mergentheim, Germany, in equestrian. On 23 April the Talent Days focus on wheelchair rugby in Neckargmuend. Athletics, swimming and cycling are offered on 30 and 31 May in Cottbus, while on 12 and 13 June in Erfurt 11 sports are on offer: football, archery, athletics, boccia, cycling, judo, Nordic skiing, powerlifting, shooting, table tennis, wheelchair basketball, wheelchair fencing, and wheelchair rugby.
In the second half of the year eight more TalentDays are scheduled in Dresden, Munich, Potsdam, Greifswald, Leipzig, Duesseldorf, Wilhelmshaven and Stuttgart. A complete overview of all TalentDays 2015 and the sports on offer is available here.
"The TalentDays give us the opportunity to provide additional financial resources to the regional federations to encourage youngsters to get involved in para-sport," said the chairman of DBSJ Lars Pickardt. "I would like to thank J.P. Morgan for the generous support and I would like to thank everyone involved in the implementation of the TalentDays on site."