Ottobock Exhibition Arrives in West London
Ottobock, the IPC's worldwide partner, has moved its travelling exhibition Passion for Paralympics to the Westfield London Shopping Centre.
02 Aug 2012
Imagen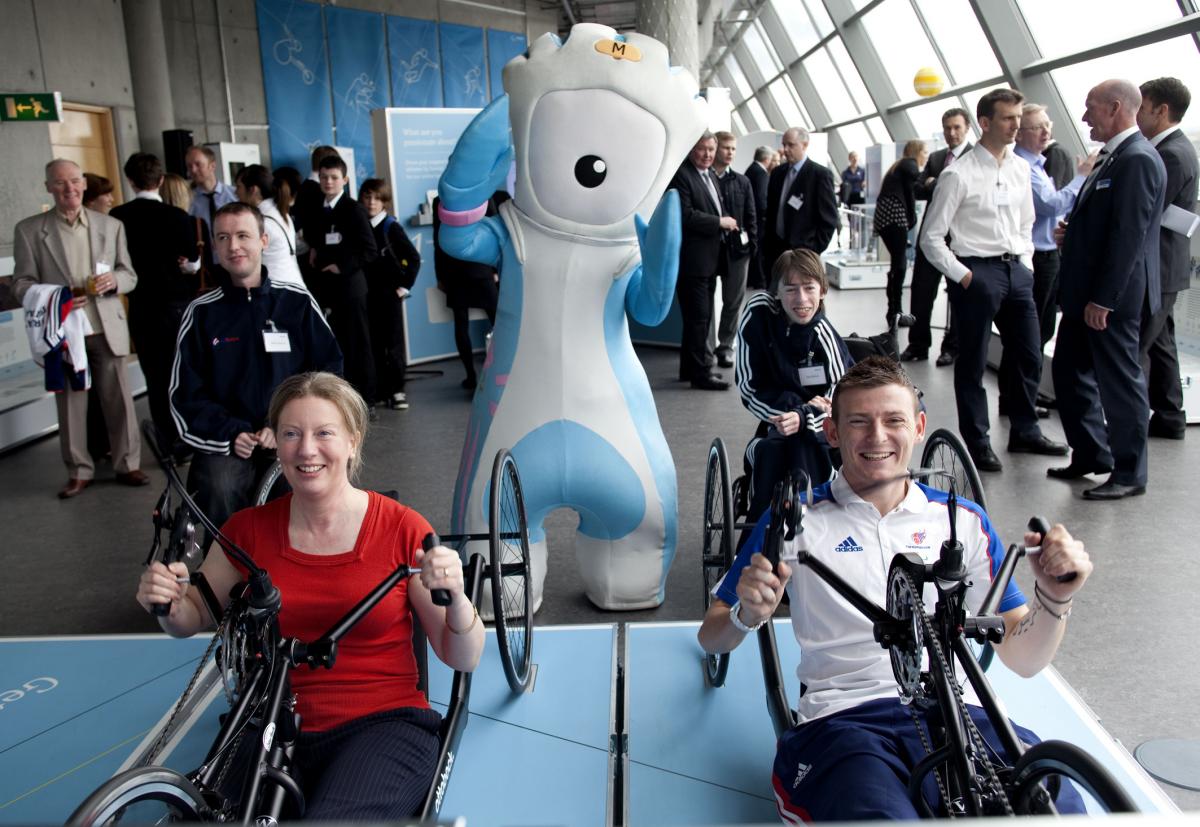 ⒸOttobock
"Ottobock is a much-valued IPC worldwide partner and we are delighted that this exhibition will help build excitement for the Paralympic Games."
The International Paralympic Committee's (IPC) worldwide partner Ottobock, the official technical service provider for this year's Paralympic Games, opened the London 2012 Passion for Paralympics exhibition at the Westfield London Shopping Centre in Shepherd's Bush this week.
Ottobock's interactive exhibits will provide visitors with a hands-on experience of the most exciting Paralympic sports. The travelling exhibition chronicles Ottobock's history and 24 years of involvement with the Paralympic Movement, includes stories of Paralympic and recreational athletes that use prosthetic limbs, and visitors can experience an interactive display exploring the relationship between mood and gait. Thes includes one designed to enable visitors to feel the strength required to power a carbon-fibre running blade and compare themselves with the Paralympic athletes who use them.
Visitors to the exhibition will also have the chance to take part in a handcycling race and add their speed to a national leaderboard where they can compare it with other racers around the country. They will also be able to get involved by pledging their support for the London 2012 Paralympic Games by sharing what they are passionate about and taking a picture to upload to a fan wall on the Passion for Paralympics website, www.ottobock.com/paralympics.
Sir Philip Craven, IPC President, said: "Ottobock is a much-valued IPC worldwide partner and we are delighted that this exhibition will help build excitement for the Paralympic Games. The London 2012 Paralympic Games are set to be the best yet and this exhibition will give the public a greater understanding of the sports and athletes, as well as the technology used during competition."
The exhibition will be located in the centre's main atrium from 28 July – 12 August and has been developed to raise awareness of the Paralympic Movement, sports and competing athletes. It is free to all members of the public and is open every day of the week from 9:00-23:00.
"Ottobock is very proud of our history as technical provider for the Paralympic Games, and we are very excited to bring the Passion for Paralympics travelling exhibition to Westfield London," said Professor Hans Georg Nader, President and CEO of Ottobock. "This will be the 13th Paralympic Games where Ottobock has provided technical service and shared in the passion and excitement of watching these incredible athletes competes. The exhibition has been designed to raise awareness of Paralympic sports and athletes with the public, so that they can look forward to the London 2012 Paralympic Games as much as we are."
Ottobock Healthcare is a world-leading supplier of innovative solutions for people with limited mobility and has been a partner of the Paralympic Games since 1988. As Official Technical Service Provider for the London 2012 Paralympic Games, Ottobock is responsible for providing over 80 technicians to deliver repairs and technical service for all competing athletes.
During London 2012 the exhibition will be open for ticketholders at the Olympic Park.