Para athletes featured in Malala Fund's initiative
'Game Changers' series features 30 female athletes who defy convention on and off the field
14 Aug 2020
Imagen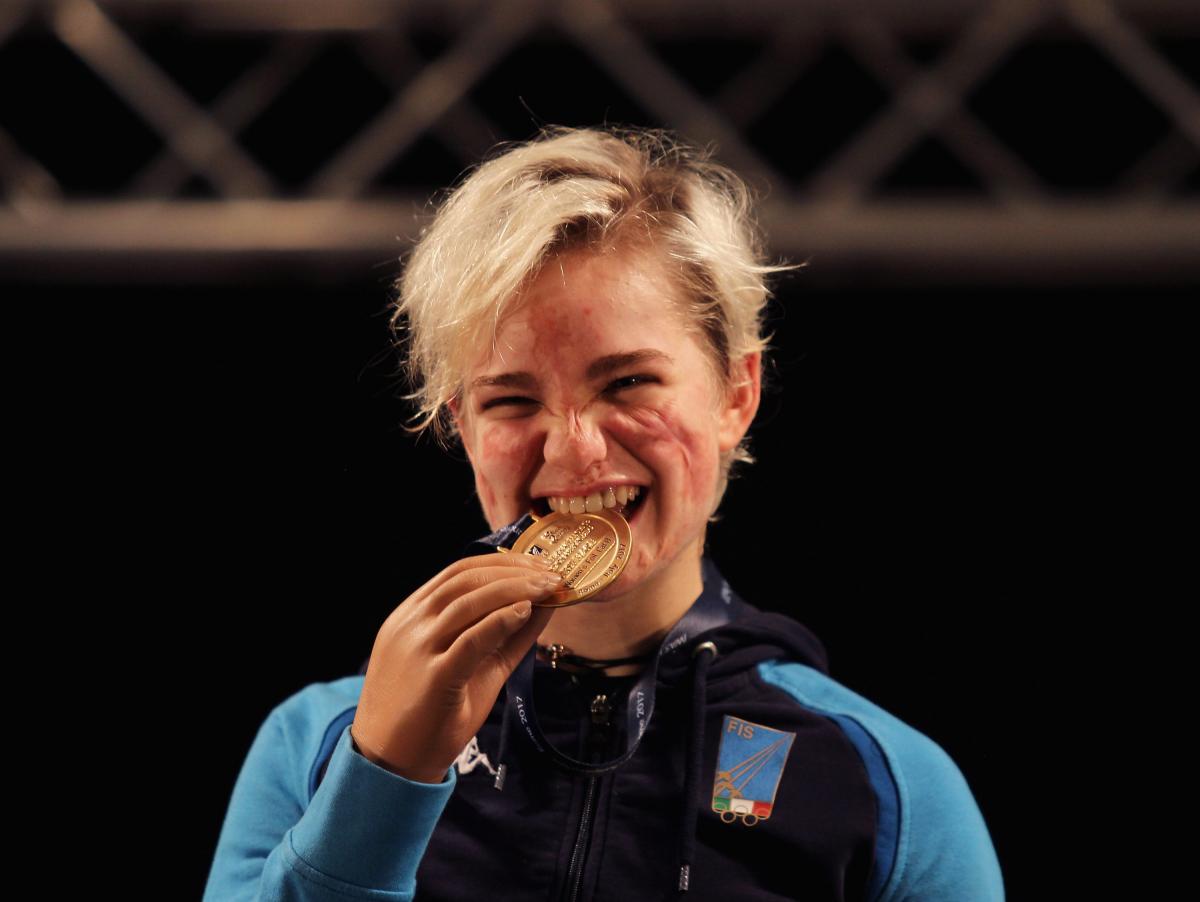 ⒸGetty Images
By Malala Fund
Eight female Para athletes are featured in Malala Fund's 'Game Changers' series which tells their stories and accomplishments in sport, and their work to make our world a more equal place.
Wheelchair fencer Bebe Vio (Italy); swimmers Camila Haase (Costa Rica), Sara Vargas (Colombia), Aya Ayman (Egypt) and (Uganda); ice sledge speed racer Miki Matheson (Japan); archer Mohadeseh Kohansal (Iran); wheelchair racer Lucia Montenegro (Argentina) are the shortlisted athletes.
Representing 24 countries in total, the 22 Game Changers are a testament to the incredible potential of girls and women when given the opportunity to learn and lead.  
They are challenging discrimination and lack of diversity in their sports, changing perceptions of people with disabilities, paving the way for other young women and speaking out to help every girl learn.
Matheson, Kohansal have been playing a pivotal role in the development of I'mPOSSIBLE, the official global education programme of the International Paralympic Committee (IPC) which equips educators with resources to teach their students inclusion through the Paralympic values and highlight the accomplishments of Para athletes around the world.
"I'mPOSSIBLE aims to challenge and change the perceptions and attitudes of how young people perceive people with a disability," explained Matheson, who has been associated with the programme since 2016.
"Many teachers are not familiar with the Paralympic movement or what inclusion means to their classroom prior to the training, however, after the sessions, I hear many teachers feel confident and ready to make changes in their schools," added Matheson, asserting that teachers are turning their classrooms into an important stage for tackling social stigma towards people with a disability through I'mPOSSIBLE.
Iranian archer Kohansal shared similar sentiments as Matheson saying, that the sport gave her the confidence and she is looking to impart the same values to other young women through the I'mPOSSIBLE programme. "Those with sport experience know what I mean when I say sport constantly boosts self-confidence and fills people with happiness and satisfaction," said Kohansal, who competed in the Rio 2016 Paralympics at age 17. 
Haase, who works with young athletes through the Proud Paralympian mentorship programme for athletes aspiring to compete at Paralympic Games, felt that her own story has made a significant impact.
"When I talk to them, it's like 'Whoa, yes I am [a role model].' It makes me happy but scared at the same time," she said, adding, "My role is to help athletes access information about their development and the Paralympic movement. I also provide them with advice and guidance to be the best they can be, in and out of the field of play."
Ayman said: "I've participated in three world championships and qualified for the 2020 Paralympics in Tokyo. I am also a freshman at the American University in Cairo majoring in international marketing communications with a double minor in business and theatre. 
"Without education, I wouldn't be able to achieve all my goals in my beloved sport and other sectors. It's a challenge for me to do both things well, but I never give up on the idea of achieving success in both my studies and my sports."
Check out the profiles of each of the 2020 Games Changers on malala.org