Para dance sport seed planted in USA
Course sprouts excitement in dance community
08 Jul 2018
Imagen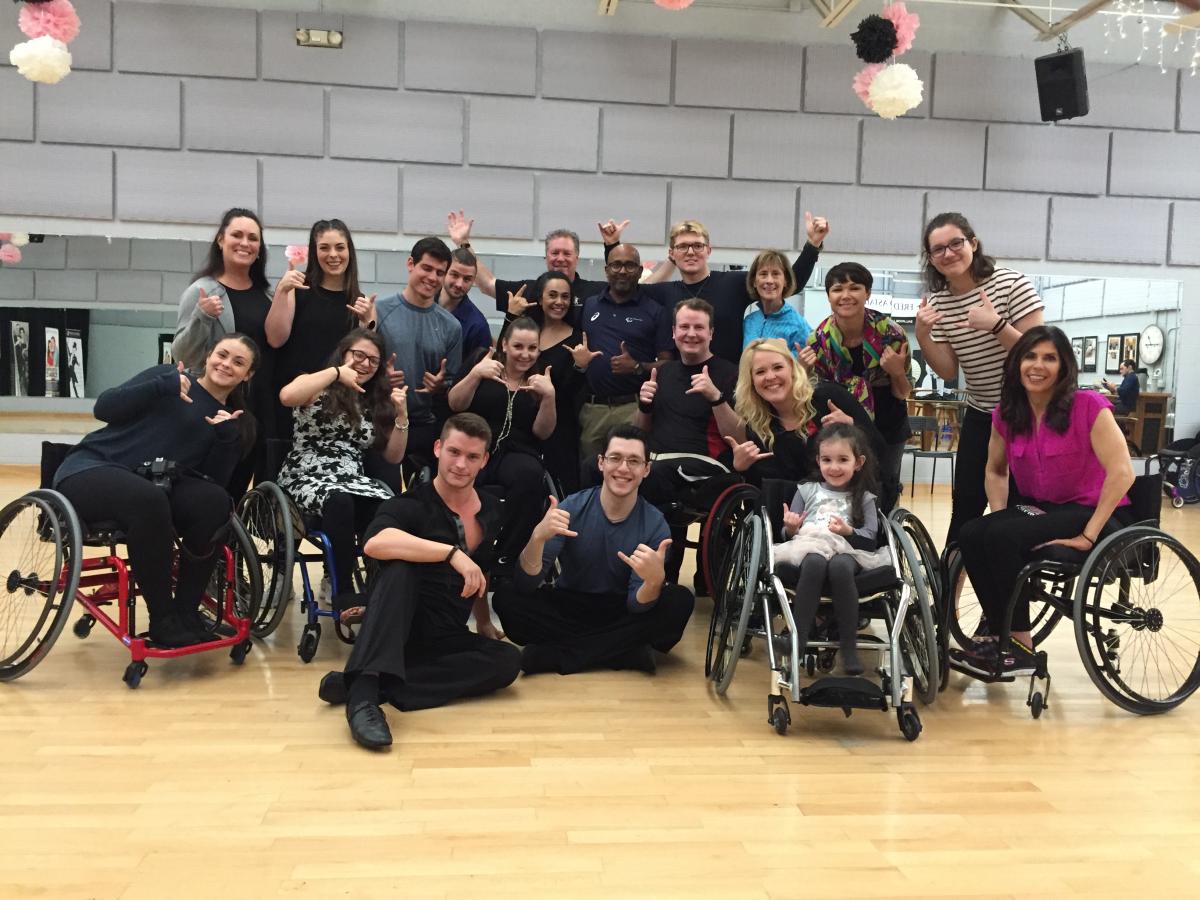 ⒸSivakmar Gulasingam
By IPC
"I think we are planting the seeds for this to grow in the Untied States and I'm just really excited to be a part of it."
The media coverage, buzz and participant feedback around the Para dance sport course in Bloomfield Hills, Michigan, has Cheryl Angelelli confident this is only the beginning in the USA.
The four-time Paralympic swimmer-turned-dancer helped organise the two-day course in late June that introduced the basics of the sport to 25 instructors from around the country.
"What I'm most [happy] about was the excitement that they had to go back to their communities and to open it up to a broader base of individuals," said Angelelli, who co-founded the Para dance programme Dance Mobility at Fred Astaire Dance Studio where the event was held.
"They really were coming in with pretty much zero knowledge about Para dance sport, but it was great to see the excitement and enthusiasm they had to learn about it, and to take it back and try to incorporate it in their communities."
Among the participants was Alexandros Armaos, a studio director from Houston. He had wanted to get involved in Para dance sport for more than 10 years and the opportunity finally came.
"Everything was new, even trying to [dance] and interact with a person in a wheelchair, and the psychological aspect behind it (like) how to act and react, and translate dancing into wheelchair movements was new," Armaos said.
Armaos said he loved seeing how the sport could be inclusive for people with different abilities.
After returning from the course, he reached out to hospitals in his area to let them know he is offering Para dance sport courses.
Students from the Dance Mobility programme also worked with the instructors to give them a better understanding of what it is like to dance with people who have different impairments – from spinal cord injuries to quadriplegics and spina bifida.
"It was interesting to be able to dance with top instructors from all across the United States, and they are learning from us just as much as we are learning from them," said Ann Manning, a Dance Mobility student.
"This is something I can continue to do as I age. I'm 59 now. My accident happened when I was 20. I tried most adaptive activities and this is one of my favourites."
"I wish I could get my husband involved but ballroom is just not his thing," she joked.
Angelelli and her standing partner Tamerlan Gadirov have competed internationally, and they provided dancing demonstrations, described how World Para Dance Sport-sanctioned competitions are run, and explained classification.
But two days were not enough, and the participants' enthusiasm, combined with a visit from the Fred Astaire Dance Studio's President, means that Angelelli expects another course in the near future.
"I think we are planting the seeds for this to grow in the Untied States and I'm just really excited to be a part of it," Angelelli said.