Paralympians to earn equal payouts as Olympians in the USA
USOC to increase Operation Gold Awards for Paralympics by as much as 400 per cent
24 Sep 2018
Imagen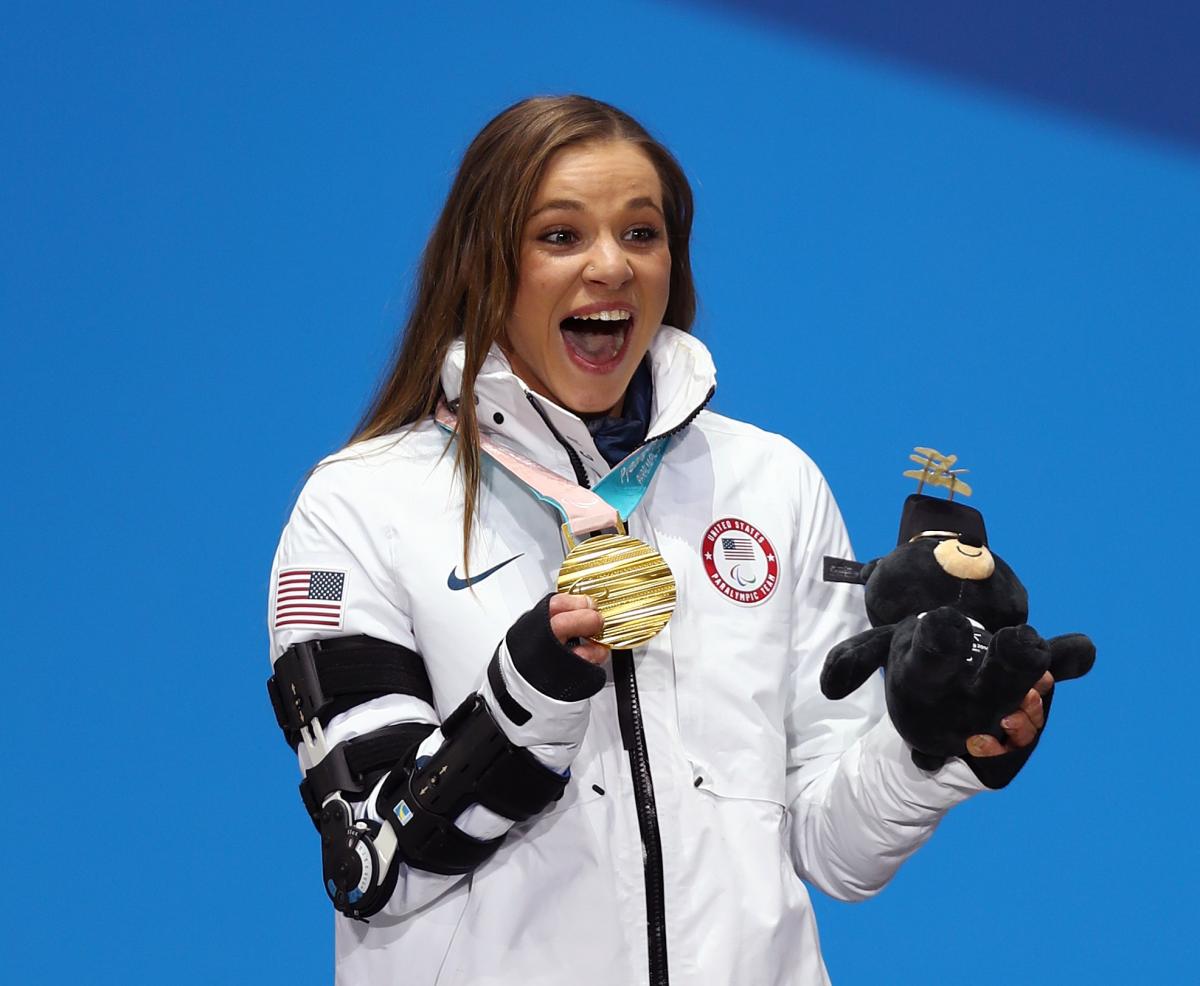 ⒸGetty Images
By US Paralympics and IPC
US Paralympians and Olympians will now earn equal payouts for medal performances as part of a continued effort to direct more resources to Paralympic sports, the United States Olympic Committee (USOC) board of directors has decided.
'Operation Gold Awards' for Paralympic athletes will be increased by as much as 400 percent.
The U.S. Paralympic Team won 36 medals and topped the medals table at the PyeongChang 2018 Winter Games, and the increased payments will be made retroactively for all medals won in 2018.
This retroactive increase will place more than USD 1.2 million in the hands of 2018 Winter Paralympic medallists.
"Paralympians are an integral part of our athlete community and we need to ensure we're appropriately rewarding their accomplishments," USOC CEO Sarah Hirshland said.
"Our financial investment in U.S. Paralympics and the athletes we serve is at an all-time high, but this was one area where a discrepancy existed in our funding model that we felt needed to change.
"I'm thrilled that we've brought parity and equality to our Operation Gold programme and we're eager to continue to build on Team USA's success in PyeongChang."
Operation Gold provides monetary rewards to athletes who earn medals at Paralympic and Olympic Games.
"The board has been discussing this change for several months and following consultation with Paralympic athletes, the Paralympic Advisory Council and an endorsement from the Athletes Advisory Council, I'm really glad we were able to take this important step," Cheri Blauwet, USOC board member said.
Paralympic athletes will now receive USD 37,500 for each gold medal earned at the Paralympic Games, USD 22,500 for silver and USD 15,000 for bronze.
The announcement received an immediate reaction from USA Paralympians. Para Nordic skiing Paralympic champion Oksana Masters posted an emotional video on social media celebrating the decision.
"As I was reading this tears literally were streaming down my face not only because of the equal pay for @Paralympics medals to @USParalympics athlete but the value and worth of Para athletes finally viewed equal to @Olympics. This is absolutely LIFE changing @TeamUSA thank you."