Polish dancers delight home crowd
European champions Joanna Reda and Pawel Karpinski won double-gold together.
23 May 2017
Imagen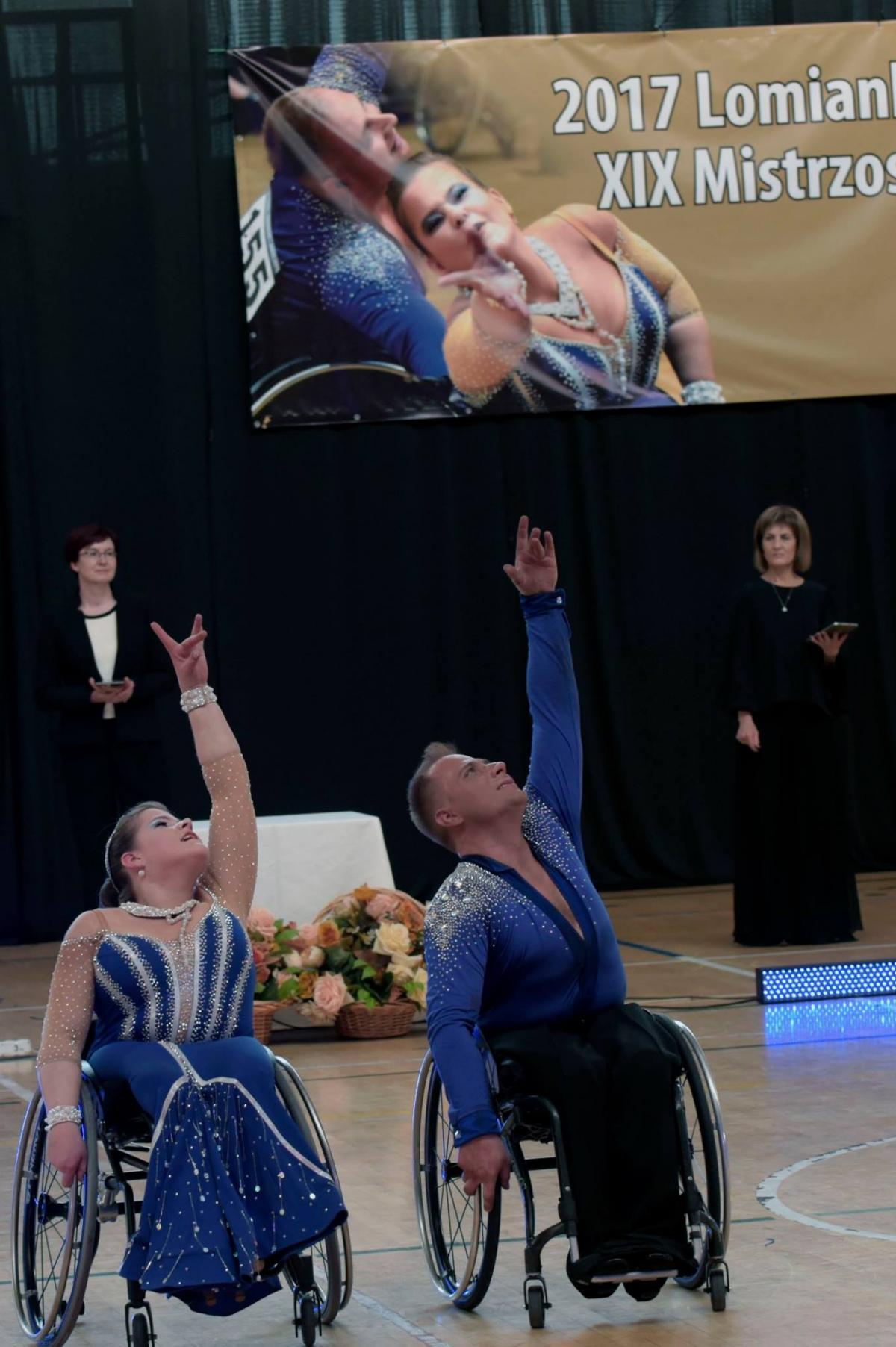 ⒸJacek Reda
Polish power couple Joanna Reda and Pawel Karpinski were golden together once again as they delighted the home crowd at the 2017 Lomianki Para Dance Sport Polish Open between 20-21 May.
The pair had winning performances in the duo Latin and duo standard class 2 events, both which they won gold and silver respectively at the 2016 European Championships. After runner-up finishes in both events at April's season opener in Cuijk, Netherlands, the couple showed their podium potential ahead of October's World Championships.
Reda and Karpinski were the judges' top picks in the samba, cha cha, rumba, paso doble and jive to win the duo Latin class 2. Israel's European bronze medallists Maytal Wax and Shlomo Dahan came in second, while Asian Championship gold medallists Huang Yi-Jung and Kuo Wen-Sheng from Chinese Taipei completed the podium.
Reda and Karpinski were nearly flawless across all five dances in the duo standard, with Wax and Dahan again taking runner-up. Austria's European bronze medallists Brigitte Kroell and Werner Kaiser saw their second podium finish this season as they took third.
Poland overall captured seven medals in eight of the events, with Karpinski teaming up with Nadine Kinczel to add to the host nation's gold medal count.
The reigning European silver medallists out-performed compatriots Katarzyna Bloch and Marek Zaborowski in the combi Latin class 2. Chinese Taipei left with a pair of medals, thanks to Hung Yu-Chien and Chen Sen-Chi completing the podium.
Bloch joined Marek Zaborowski in the combi standard class 2. But the couple could not match the winning performance of Slovakia's Maria Dutkova and Martin Solc, especially in the quick step. Fellow Slovakians Maria Gazdikova and Maros Olejar came in third.
Bloch did leave with a victory, winning the women's single class 2, the same event she took European silver in Kosice, Slovakia, last year. After taking third in Cuijk, the Netherlands' Jessy Van de Pol went one up at the Polish Open. Austria's European bronze medallist Sanja Vuksinovic came in third.
Karpinski too looked for an individual victory. But Germany's Erik Machens, the defending European silver medallist, caught the judges' eyes more in men's single class 2. Japan's Koichi Omae saw his first podium finish in his first ever World Para Dance Sport competition with third place.
Finland's Tuuli Harju and Timo Pyykkonen topped the combi standard class 1 podium. Slovakia's Martina Sekaninova and Lukas Bogdan were second, followed by Belgium's Roswitha and Jean-Claude Van Dorpe.
Israel's Anna Vaishbein bettered Van Dorpe to win the women's single class 1.
Full results from the Polish Open are available at World Para Dance Sport's website.
Next up for dancers is the Para Dance Mainhatten Cup between 17-18 June in Germany.
The 2017 World Championships, the world's biggest gathering of Para dancers, will be held between 21-22 October in Malle, Belgium.
Around 150 athletes from 25 countries are expected for the competition which is being hosted at the Provincial Education Centre. It follows on from other successful competitions held in the country in previous years.