Positive moves for African Para sport
Training courses held in Benin as part of NPC Development Programme powered by Toyota.
16 Aug 2017
Imagen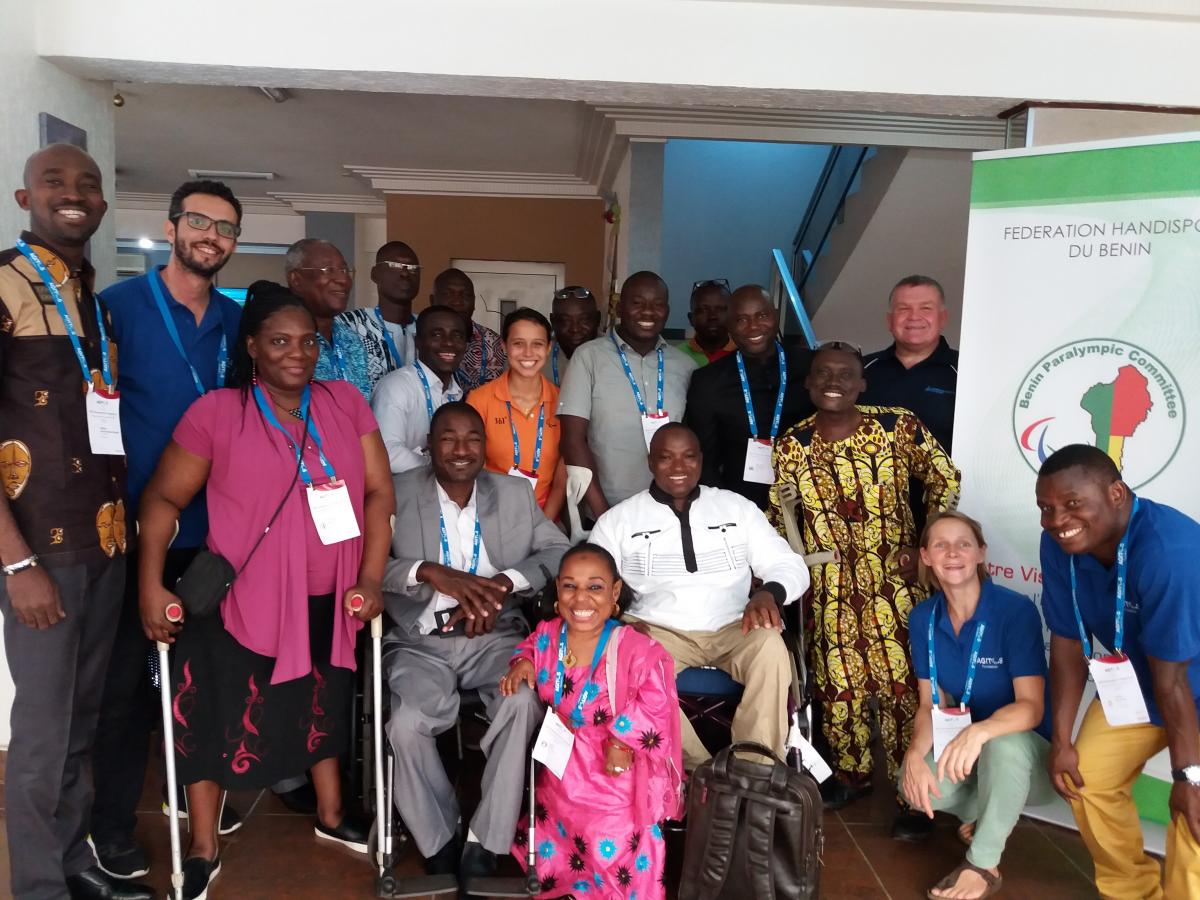 ⒸAgitos Foundation
Para sport in Africa continues to move forward after recent Agitos Foundation Organisational Capacity Programme (OCP) training events wrapped up in Cotonou, Benin, on 13 August.
The two events were follow-ups from June's launch meeting in Benin, where the country's first OCP event was hosted under the National Paralympic Committee (NPC) Development Programme powered by Toyota.
The OCP looks to develop Para sport at a national level via a two-year mentoring process, and the steps to do so for many African nations are currently underway.
In Cotonou, a four-day Level 1 training workshop involved two prospective Programme Leads from eight NPCs (Benin, Burkina Faso, Guinea, Cote d'Ivoire, Mali, Niger, Senegal and Togo) who are expected to take the knowledge and skills they learn back to their respective NPCs. They learned specifically about how to develop strong workshop facilitation skills, effectively transfer knowledge to participants, administer an OCP event and achieve tangible outcomes.
"I am leaving this workshop enriched with new knowledge that will be very useful for our NPC," said Claude Magbli Koya of Cote d'Ivoire. "The organisation of the OCP national workshops will boost Paralympic sports in Cote d'Ivoire. Thanks Agitos Foundation for this education!"
Although most countries are ratified to the United Nations Convention of the rights of people with disabilities, inclusive practices are not widespread. This is a challenge for many African nations when it comes to developing Para sport. One of the key issues discussed in the training is the challenge faced by the lack of inclusive physical education throughout Africa. Additionally, encouraging gender balance in Para sports leadership was another important topic covered, and it was the NPCs of Mali and Benin who served as model examples for others in the region to follow.
One participant said: "The OCP should be implemented all over Africa to allow us to move forward more and more."
Prior to the training workshop, a three-day course was held to train new French and English-speaking educators for the OCP, which was conducted by International Paralympic Committee (IPC) Academy, an education partner of the Paralympic Movement's global governing body. With the subsequent OCP training workshop the newly trained educators had then their first hands-on experience.
The Agitos Foundation is the development arm of the IPC. The OCP is designed to encourage increased professionalism, more support from governments, corporates and development agencies, new local partnerships and better visibility, with the ultimate aim of creating sustainable pathways for Para athletes of all levels.