PyeongChang 2018: Alpine flash quotes day 9
Athletes' reaction to the final event in women's slalom
18 Mar 2018
Imagen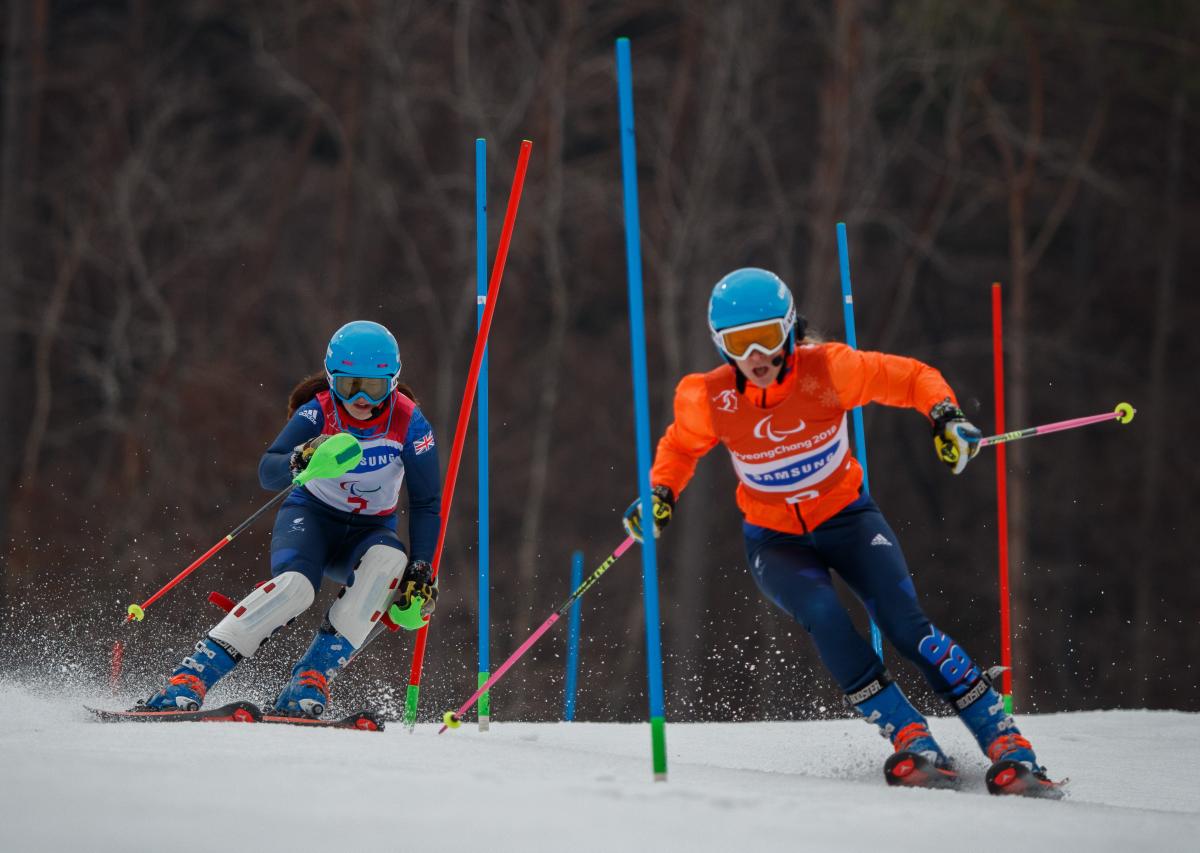 ⒸOIS
Menna Fitzpatrick (GBR) - gold - women's slalom vision impaired
"Our main aim was to go and have fun and beat our time from previously. However Farkasova skied was out of our control. We just had to put in our best performance. And we fought the whole way down.
"Jen told me to, 'Go go go' halfway down: a bit of rocket fuel.
"We went out with a bang."
"I didn't have the greatest of mornings: nerves, a ski boot fell on my head. [But] We had a giggle. Did some singing. We did a bit of Disney but actually it was (the song) I like Big Butts. It was the first song that popped into my head for some random reason."
On how she wants to celebrate:
"I want a cup of tea, a proper English one."
Marie Bochet (FRA) - gold - women's slalom standing
"Unbelievable, I didn't want to think about it when I arrived here.
"This is a special medal in the slalom. I am very, very happy to have it in my backpack. It was very important. It has been my best discipline since I started. I missed it in Sochi (2014 Paralympic Winter Games) and in Vancouver (2010) I was fourth and I said, 'Argh, slalom, please'. And now I have it.
"The giant (slalom) really helped me. I took so much confidence from that into this race."
"For the moment I am going to take the time to enjoy my medals because I need to. I have been just race, race, race and I need to take time for me."
Anna-Lena Forster - gold - women's slalom sitting
"Crazy emotional. I can't imagine how it's happened. I came here to give everything; it wasn't part of my plan to win two gold medals.
"It's a good present to take home on the airplane. I have to keep an eye on them."
"Anna (Schaffelhuber) and me are both good in slalom. We pushed each other in training. We both want to get better. I trained so much this summer. I had a break from studying so I had time for the sport."