PyeongChang 2018: Paralympic success still has not sunk in for Sana
Belgium's first female Winter Paralympic medallist leaving celebrations for after Games
18 Mar 2018
Imagen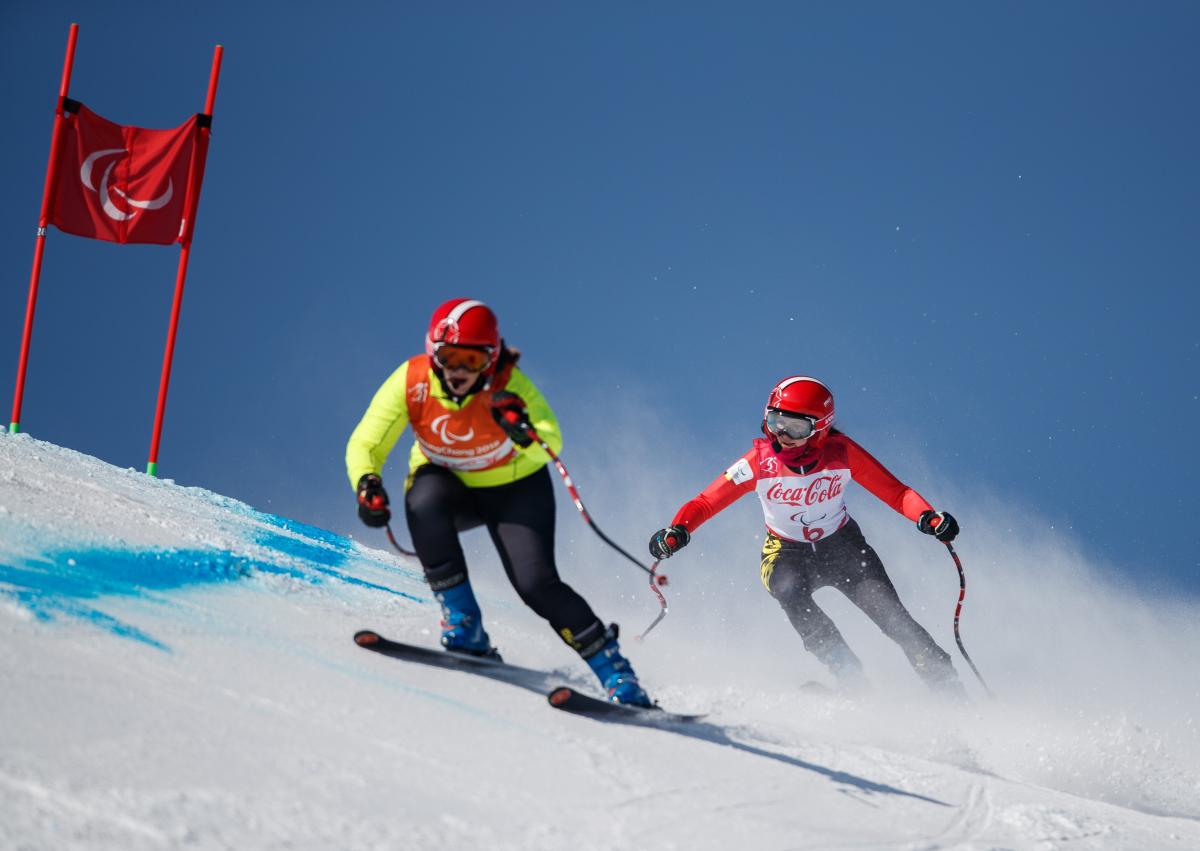 ⒸOIS
By IPC
"It is good to be an inspiration, not just to other women, but for everyone regardless their genre, nationality or race."
Her medal-winning performance at PyeongChang 2018 has not yet sunk in for Eleonor Sana.
The 20-year-old alpine skier became Belgium´s first female medallist at a Paralympic Winter Games after taking bronze in the women's downhill vision impaired together with her sister and guide Chloe.
They finished behind Slovakia's Henrieta Farkasova and guide Natalia Subrtova, and Great Britain´s Millie Knight, guided by Brett Wild. But the Sana sisters are not yet fully aware of the magnitude of what they have achieved.
"We are not entirely conscious [about what we achieved] because we are still in PyeongChang, so maybe when we get back home. But feel very proud," said Eleonor.
Since making their Winter Paralympic debut at the first Games in Ornskoldsvik, Sweden, in 1976, Belgium had been able to reach the podium only once through alpine skier Willy Mercier, who claimed bronze in the men´s super-G B1.
"It is good to be an inspiration, not just to other women, but for everyone regardless their genre, nationality or race," added Eleonor.
The Sana sisters had been targeting the Paralympic podium since having a good performance at the Tarvisio 2017 World Championships, sealing silver in the super-G and bronze in the downhill.
"We always want more, yes, but we are happy. We are proud of what we did in PyeongChang and have no regrets at all," she said. "We spent a lot of time together when we ski. Generally we do not have problems but when we go back home we try to do things separately."
Chloe added: "I am really happy to be here with my sister, to share this as a family side by side. We know each other very well and it helps during the race. Eleonor is a fighter, always wants to go faster and pushes me to improve and get better and faster as well."
Despite their combined success, the Sana sisters will no longer ski together as Chloe wants to fully devote herself to her University studies and become a school teacher. "It is complicated with trainings and competitions to focus on my studies, but I will have more time now," she said.
Eleonor added: "I do not know what I am going to do next without my sister. It will not be the same and I have to find someone I trust, I have not decided yet but there are some options."
The final day of competition and the Closing Ceremony can be watched live right here on the International Paralympic Committee's website. Highlights of each day's action are also available.