PyeongChang 2018: Bochet to carry French flag
Four-time Paralympic champion will be France's flagbearer at Opening Ceremony of PyeongChang 2018
06 Jan 2018
Imagen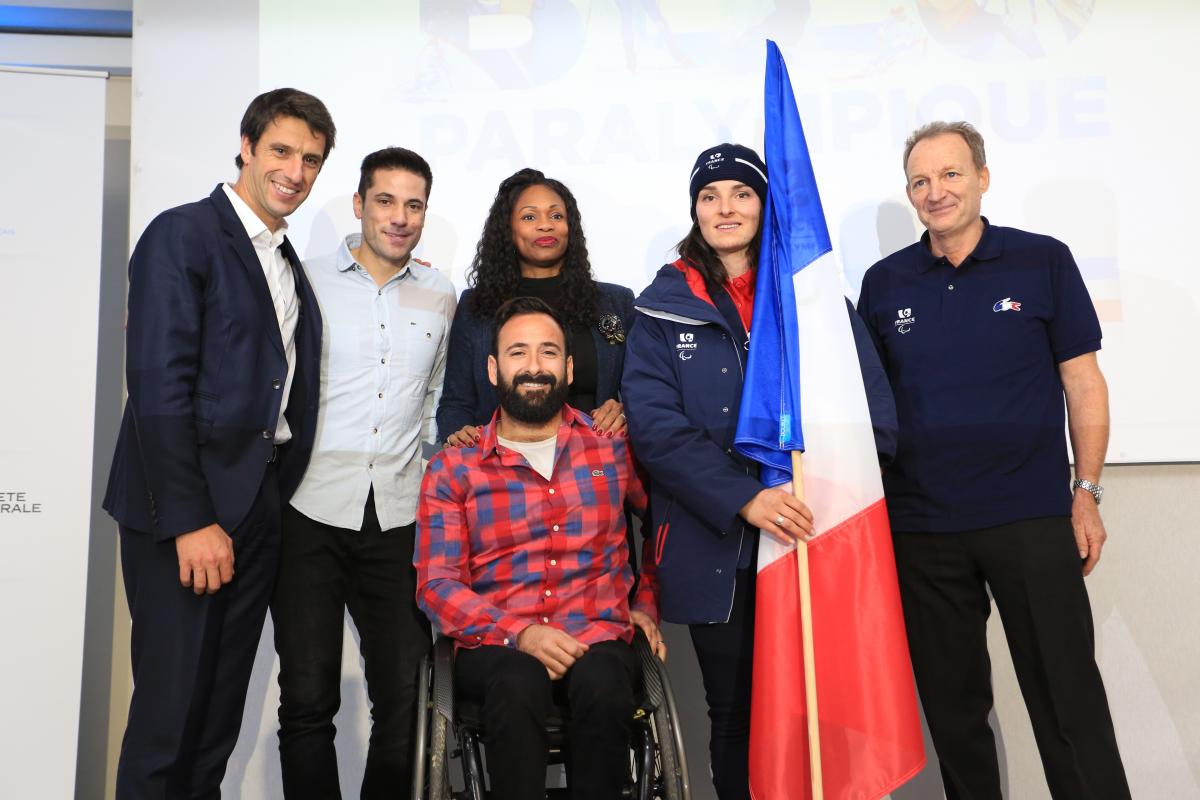 ⒸG-Picout // NPC France
By NPC France
Marie Bochet, France's four-time Paralympic champion in alpine skiing has been confirmed as France's flag bearer for the Opening Ceremony of the PyeongChang 2018 Paralympic Winter Games.
The 23-year-old, who made her Paralympic debut in Vancouver in 2010, has been almost unbeatable in recent years collecting 14 world titles in addition to her Paralympic golds in the women's standing class.
After her announcement as French flag bearer, the French National Paralympic Committee caught up with Bochet to ask her a few questions.
What was your reaction when you were nominated?
I was very touched and moved by the announcement. The people around me were saying, "You'll be the flag bearer for sure!" I couldn't even begin to imagine what it would be like but, at the same time, I knew that it would probably be a great experience! It was when they announced that I was selected to lead France in PyeongChang that realised how much others believed in me by granting me this role!
Did you hesitate before accepting this task?
To be perfectly honest, yes, I hesitated! I reflected upon it a great deal because I have a demanding sports programme, since I will be competing in five events at these Games and racing the downhill on day one, meaning the day following the opening ceremony. In fact, I didn't attend the Sochi opening ceremony but it's a pleasant moment that I want to experience alongside friends in the French Team. Before giving my answer, I talked it over extensively with Vincent Gauthier-Manuel, alpine skier and former flag bearer in Sochi 2014. This helped me reach a decision. Of course, my objective is still that of competing but I know that I can meet these two challenges. Four years ago, I would have most likely declined, but now it is too much of an honour to refuse.
How do you see your role?
This task is extremely important to me. In the French teams, there are generally gaps between each individual sport and our unity is what strengthened us at Sochi four years ago. This team is made up of varied but complementary personalities and I sincerely hope that we will form a solid team of supportive members. Although we are alone on D-day, competition day, sharing it is very important from my point of view!
What are your sporting objectives for these Games?
I really wish I could be there already… Sometimes I feel completely ready and other times I feel like I need more preparation. In March 2016, we went to PyeongChang. I explored the alpine site: the course is very well thought-out and I had a blast. I cannot wait for March! I'm not putting any pressure on myself concerning the competition outcomes; I just want to avoid having any regrets. The worst thing for me would be tell myself that I didn't give it my all.
You can read the original story here.
The PyeongChang 2018 Paralympic Winter Games will take place between 9-18 March. You can buy tickets for the Games here.