PyeongChang 2018: Cross country skiing flash quotes day 5
Athletes' reaction to six medal events in sprints on Wednesday
14 Mar 2018
Imagen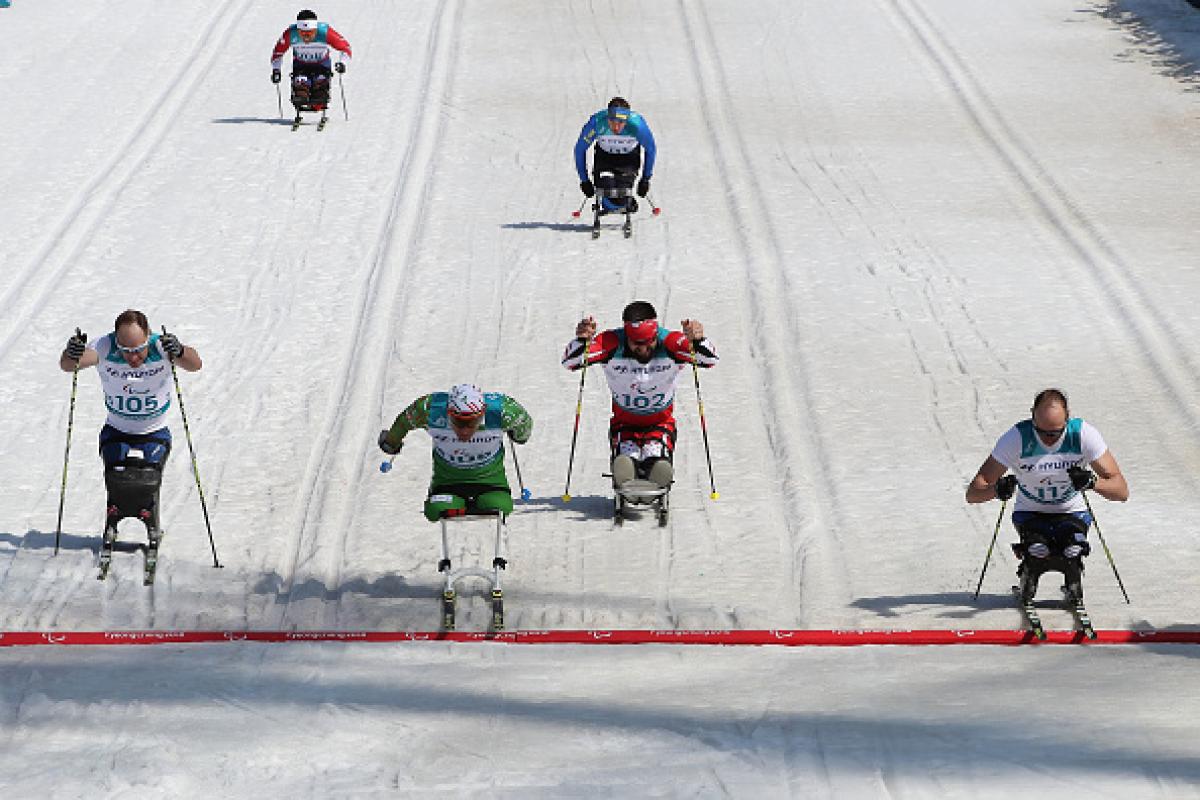 ⒸChung Sung-Jun/Getty Images
Oksana Masters (USA) - gold - women's cross-country 1.1km sprint sitting
"I feel like I'm on cloud nine right now. I've been chasing this gold medal and this feeling for such a long time. I can't believe this is really happening right now.
"This is the most amazing medal of my career. I cannot believe this. Oh my gosh. I cannot wait to put it around my mom's neck. I told her the first gold, it's hers.
"She's going to be the keeper of that gold medal so it's up to her (what to do with it). I would not be here crossing these finish lines without her."
Anna Milenina (NPA) - gold - women's cross-country 1.5km sprint standing
"The fortunes were in my favour. The stars came together. The luck was on my side. Everything turned out well."
Andrew Soule (USA) - gold - men's cross-country 1.1km sprint sitting
"It's so exciting. And it's all due to so many hours and years of preparation and work by so many people, not just me. The teammates and coaches and technical staff. And wonderful support from family and friends.
"It was a fun day of racing and that finish that you saw, that's what sprinting is all about. It is so awesome, it feels so great."
Daniel Cnossen (USA) - bronze - men's cross-country 1.1km sprint sitting
"I'm really happy for Andy [gold medallist Andrew Soule, USA], my teammate. I would have loved to edge out the Belarusian athlete [silver medallist Dzmitry Loban] and get the second place, but I have nothing to regret over these last four races. I'm really happy with how I showed up at these Paralympic Games, especially coming off Sochi four years ago, which was a bit disappointing for me."
Alexandr Kolyadin (KAZ) - gold - men's cross-country 1.5k sprint standing
"The sprint is a very tactical race.
"It's all just about working the course and working the turns and working your way through the field and then just a lot of power and technique in the final little bit there.
"Once you're lined-up side by side and just sprinting straight, you're not thinking about anything but generating power and turning the force over."