PyeongChang 2018: Jetlag, the silent opponent
Para athletes share their tricks to adjusting to the major time difference
07 Mar 2018
Imagen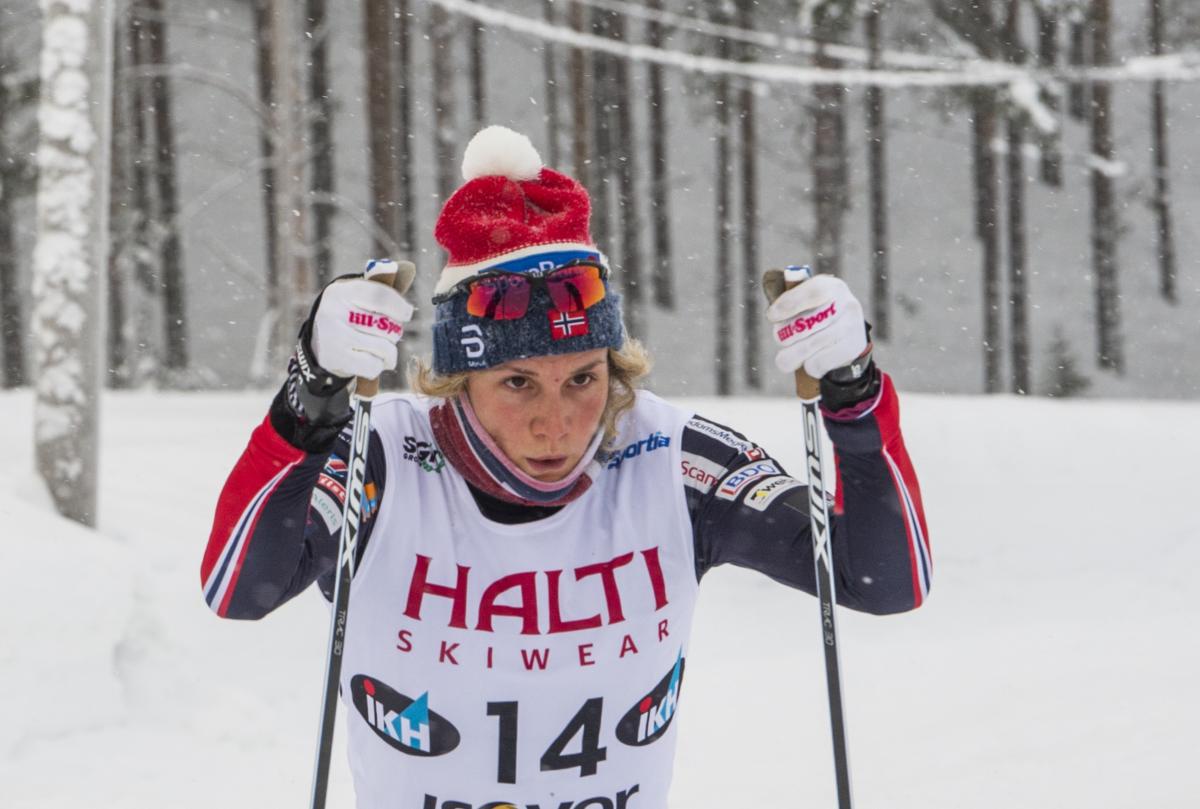 ⒸKimmo Rauatmaa
By IPC
"As soon as you get up in the morning, just get the curtains up. In the evening, wear shades or make sure there is no big source of light around you. No computers, turn off the blue light on your phone a couple of hours before bedtime."
Flying from Oslo, Norway, to Seoul, South Korea, is about a 10-hour flight for Birgit Skarstein.
However, the total travel time was 28 hours. That included waking up to be at the airport three hours early, sorting out all of Team Norway's winter equipment and luggage, plus a three-hour bus ride from Seoul to PyeongChang for the 2018 Paralympic Winter Games, which begin 9 March.
As much as Skarstein wanted to sleep immediately upon arrival to the Paralympic Village at 4:30 pm, she forced herself to stay up until 9:30. The cross-country sit-skier is not going to let jetlag ruin her performance at these Games.
"I've been working for PyeongChang since Sochi [2014]," the cross-country sit-skier said. "Now the days before the competition starts, everyone has low shoulders. Most people are a little jet lagged, just trying to get into it and relax. But I like this spirit before everything starts [getting serious]."
Skarstein has shown strong form, capturing the 2017-18 overall World Cup crystal globe. PyeongChang 2018 would be her third Paralympics – second Winter Games – but her strongest chance in grabbing that eluded Paralympic medal. With so much competition experience, the 29-year-old has developed her own tricks to dealing with time differences.
"We start a couple of days ahead, going to bed a little earlier and getting up a little earlier," she said. "We also change the routines for food. You can eat a little more protein in the morning and a little more carbohydrates in the afternoon and evening. And also change the meal times so that your body catches up with the time zone and routines for energy."
US Paralympics' medical director Amber Donaldson also said it is best athletes begin adjusting their eating and sleeping schedules from home. And a lot can also be done during flights and bus travels.
"Asia is a big shift from the States or Europe where most of the athletes are based," Donaldson said. "It depends where they are coming from."
"If they are going to sleep [on the plane], we encourage them to sleep on the first 50 per cent of the trip, so early on is better, and then to try and stay awake on the last bit."
"For Paralympians, sometimes it is a bit more difficult to get them out of their seats to transfer and things like that," Donaldson added. "So we have to be more mindful on what they're eating and drinking to maintain optimal health on the plane cause it's a long time."
In addition to eating and sleeping, daylight is another factor to consider, Skarstein explained.
"As soon as you get up in the morning, just get the curtains up," she said. "In the evening, wear shades or make sure there is no big source of light around you. No computers, turn off the blue light on your phone a couple of hours before bedtime."
Slovakia's multi-Paralympic and world champion Henrieta Farkasova, guided by Natalia Subrtova, said she has no "special tricks, really."
"Probably the secret is the sleeping pill," the vision impaired alpine skier laughed.
Farkasova, who is in her third Paralympic Winter Games, generally does not do well with traveling and adjusting to the different environments for competitions.
"You just have to get into it," Subrtova added.
But after three days in PyeongChang, Farkasova said she feels adjusted and the primary effects of jetlag are long gone.
While sleeping pills work for some athletes, Donaldson encourages her athletes to avoid supplements and medications, especially for anti-doping reasons.
"These guys travel a lot so they know what works for them," she said. "Real gradual changes are the most effective."
"Even if you do these things you feel pretty fatigued but it think it helps minimise that, especially with these guys having to turn around and compete at their very best. But they are experts at it and they wouldn't be here if they weren't."
Every competition as well as the Opening and Closing Ceremonies can be watched live on the International Paralympic Committee's website. Highlights of each day's action will also be made available.