PyeongChang 2018: Super Bowl ad gives Woolstencroft the wow factor
Retired alpine skier did not realise how far the 60-second ad would reach
07 Mar 2018
Imagen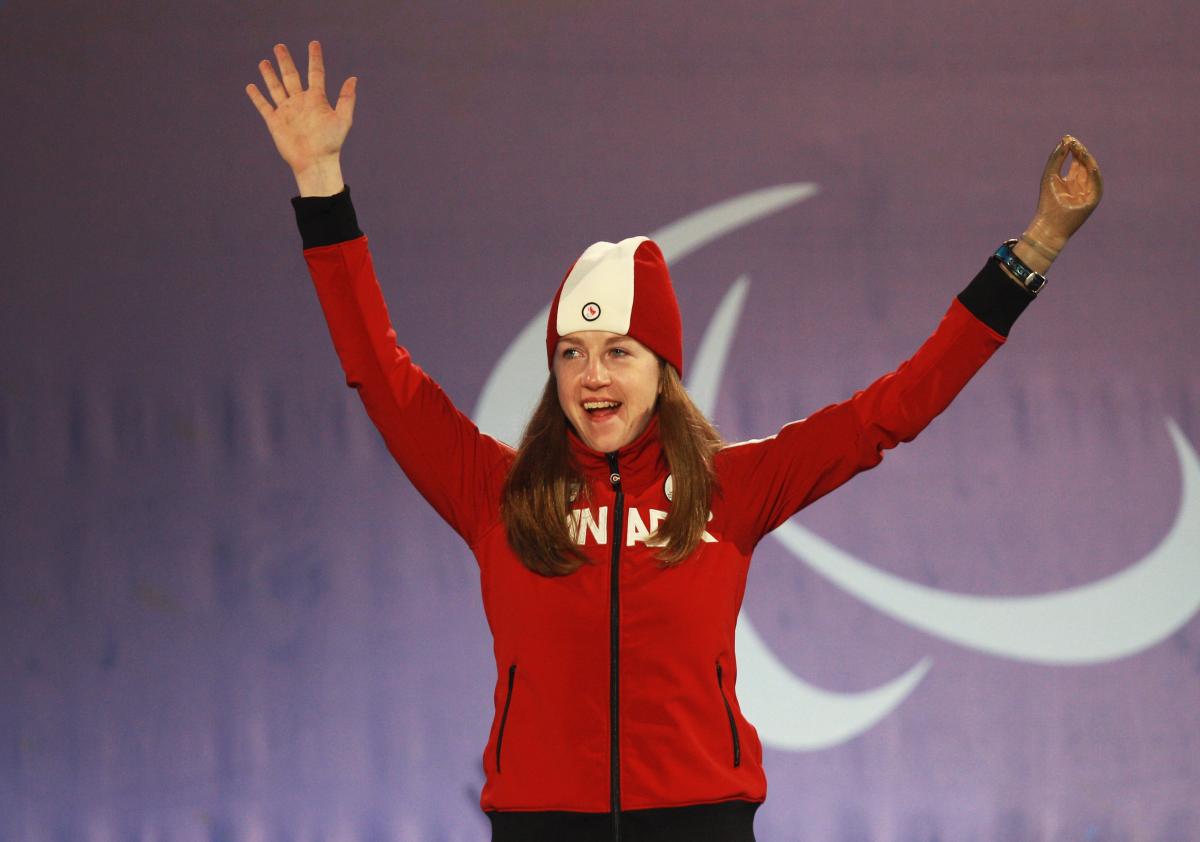 ⒸGetty Images
By IPC
"I think my story is one of determination - I have always, particularly as a youngster, been so determined to do whatever I wanted to do and to succeed at it. I think it's a message that anyone can relate to, whether they have a physical disability or not."
When Lauren Woolstencroft agreed to be part of Toyota's Super Bowl ad, she did not realise how big a deal it would be.
The powerful one-minute clip showed the real-life journey of Woolstencroft, who was born missing her left arm below the elbow and both legs below the knees and rose to become an eight-time alpine skiing Paralympic champion. It was the first commercial to air after the first half-time break of the National Football League (NFL) championship game between the Philadelphia Eagles and New England Patriots in February. The game is one of the most-viewed sporting events around the world, making ad spots competitive.
"Everyone [family and friends] loves it," Woolstencroft said. "We are all so appreciative of how much time was spent on every detail. The director, Aoife McArdle, in particular, was very committed to making the commercial authentic and true to my story. Even though the 'baby' scenes were all shot with actors, they were all reacted from actual events we have from old photos and videos - so they really feel like me."
The ad was part of Toyota's Start Your Impossible campaign that centres around mobility, and was one of three shown during the Super Bowl. Woolstencroft starred in Good Odds, which did not feature a single car, but rather highlighted Toyota's transition as a mobility company.
"It was such an honour to learn that the commercial was to be aired during the Super Bowl in such a prime slot," the Canadian said. "It was very exciting to watch it and amazing to imagine how many people saw it! The response it received was so positive, which I'm so grateful for!"
Woolstencroft retired from the sport after her home Paralympic Winter Games in Vancouver 2010. She worked in Vancouver as an electrical engineer for several years. A few years ago, she moved to Banff to be closer to family and work with her family's business. She married in 2011 and she and her husband welcomed first child Maxwell in 2016.
Toyota originally contacted her about taking part in the campaign just a few days before the birth of her son and so Woolstencroft turned it down. A few months later they reached out to her again.
"I thought it sounded like a fun project and I really liked how Toyota described their future vision as a mobility company. At the time, I did not imagine the amount of air time the commercial would eventually receive!" she said.
She also did not realise how much needed to be done behind the scenes.
"I had filmed a commercial before, but not of this magnitude," Woolstencroft said. "It was a lot of fun, great people, and definitely eye opening as to how much work goes into a 60-second commercial."
She continues to work behind the scenes to grow the Paralympic Movement, especially locally. Currently Woolstencroft is at the PyeongChang 2018 Paralympic Winter Games, which begin 9 March, working for the Canadian Broadcast Company (CBC).
"I think my story is one of determination - I have always, particularly as a youngster, been so determined to do whatever I wanted to do and to succeed at it. I think it's a message that anyone can relate to, whether they have a physical disability or not. I think it ties in well with Toyota's Start Your Impossible Campaign."