PyeongChang 2018: Mixed experiences, same mindset for Japan
Para ice hockey players Sudo and Horie bring different vibes to the team
07 Mar 2018
Imagen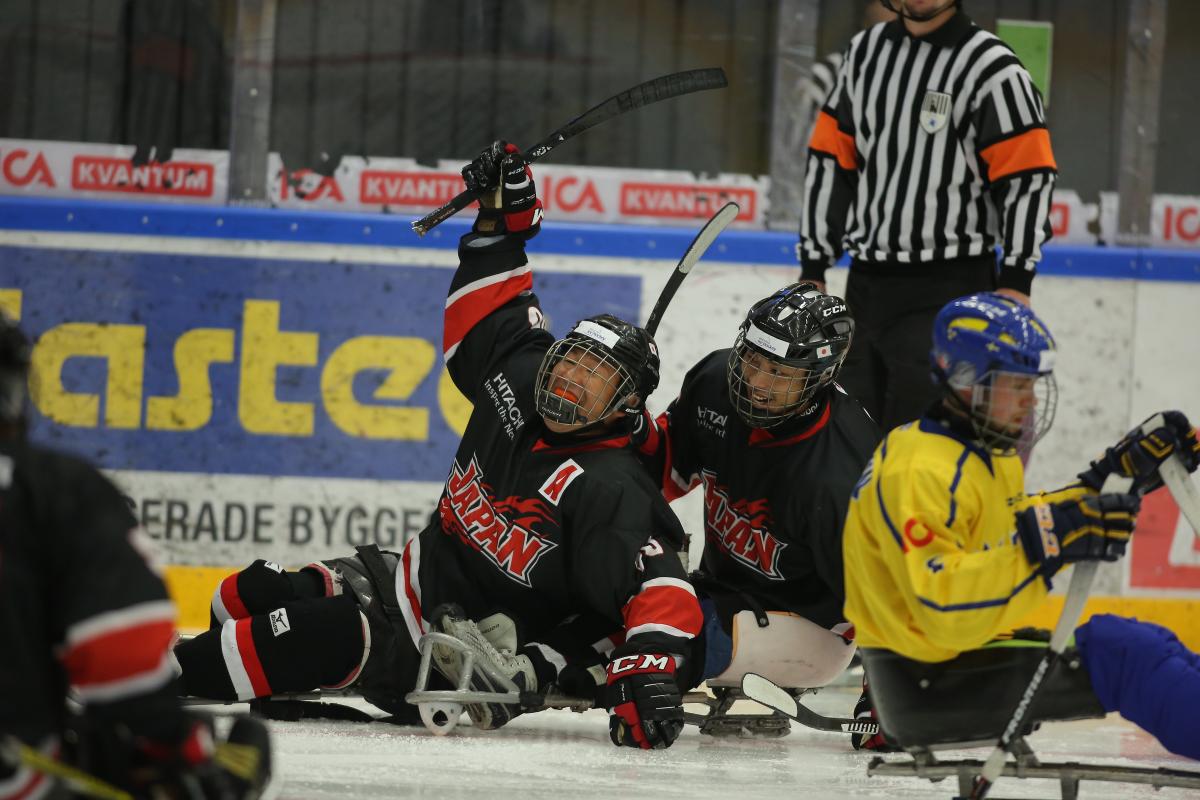 ⒸKarl Nilsson
Japan sits outside the top-five seeded teams entering the PyeongChang 2018 Paralympic Winter Games.
But that is even better for Para ice hockey player Wataru Horie.
"I just want to prepare well and play hard in every shift," the forward said. "We know we are [the] underdog. But upset games are always fun, right?"
After taking silver at Vancouver 2010, Japan dipped outside the top rankings. They missed out on Sochi 2014, and nearly again on PyeongChang 2018 after finishing outside the top-five at the 2017 World Championships A-Pool.
However, they finally secured their ticket via the Qualification Tournament last October, as they finished second behind the Czech Republic.
For veteran and team captain Satoru Sudo, the eight-year wait is finally over.
"Each team member was deeply disappointed in missing Sochi," Sudo said. "We learned to look ahead from the loss."
PyeongChang would be Sudo's fourth Paralympics. The 47-year-old is part of a squad that includes many of its core players 40 years and older.
"Well, experienced is a benefit," he said. "On the other hand sometimes I feel we need a new phase. For example, strategies, players, etc."
So having a Paralympic debutant like Horie is refreshing for Japan.
"He was really eager to participate in the Paralympics," Sudo said. "He would like to enjoy his first Paralympics. His motivation spreads to team."
Horie retired from wheelchair basketball and picked up Para ice hockey after teammate Eiji Misawa brought him to a practice.
Horie saw that his upper-body strength from wheelchair basketball transferred well to Para ice hockey. However, learning to move in the sledge while controlling the puck at the same time was a different story. With the help of US player Kevin McKee during a visit to Chicago, USA, Horie picked up some tricks.
At 38, Horie enjoys being considered one of the young bloods but is always aware that he has a role in inspiring the next generation of Para ice hockey players in his home country.
"I kinda like it. I can act like a young player. We need wins to get young kids to be interested in this sport," Horie said.
Japan will first face World Championships bronze medallist South Korea on Saturday (10 March) at the Gangneung Hockey Centre. The puck drops at 15:30 Korean Standard Time (KST).
Every competition as well as the Opening and Closing Ceremonies can be watched live right here on the International Paralympic Committee's website. Highlights of each day's action will also be made available.
Tickets for PyeongChang 2018 can be purchased here.